News > Spokane
Suspected meth dealer wanted in identity theft ring
Suspected meth dealer wanted in theft ring
Fri., Jan. 28, 2011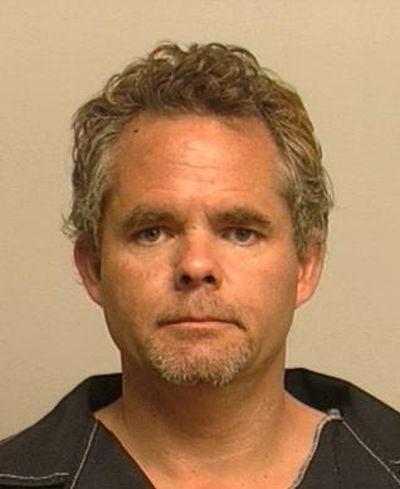 A suspected methamphetamine dealer who investigators say equipped his Spokane Valley home with surveillance video and a tripwire while orchestrating an identity theft scheme is wanted by police.
Detectives spent months building a case against Ronald R. Foreman, who left jail on $40,000 bond after a SWAT team raid at his home on 21st Avenue off Evergreen Road last March.
Crime Stoppers this week issued a reward for tips that lead to his capture on a new charge of leading organized crime in a case that depends on testimony from convicted criminals, including a woman who identified herself as the ex-girlfriend of Foreman and his wife. Foreman faces about 10 to 15 years in prison if convicted.
Police say Foreman, 44, rigged his home with surveillance cameras, sound monitors and a wire set to trigger an alarm as he and other drug addicts perpetuated a check fraud and identity theft scheme that bilked dozens of businesses of hundreds of thousands of dollars.
"He's the real deal as far as criminals go," said Sgt. John Nowels of the Spokane Valley Police Department.
The case is one of several investigated by Spokane Valley property detectives using computer databases to home in on crime trends. Their work has led to several large-scale cases and was honored at a county law enforcement awards banquet last fall.
The idea is that, because of limited resources, detectives should focus on those orchestrating crime sprees more so than individual cases.
Police began investigating Foreman after realizing he was connected to dozens of cases.
"His name just kept popping up on the radar in a multitude of crimes, to include identity theft and forgery," Nowels said. "That's when you go, 'Oh, well there's our man right there.' "
Deputy Prosecutor Shane Smith, who supervises the property crime unit, said the organized crime charge can be "tricky" to prove because it requires proof that the person was directing three or more people to commit crimes.
"You've got people actually involved in the criminal enterprise who would have to be witness," Smith said.
One of those witnesses, according to court documents, will be George W. Butrick, 33, who is jailed on several unrelated felonies, including a federal weapons charge and an assault charge. Butrick said Foreman and his wife of 16 years, Joanna Foreman, used the checks to buy new home appliances, and paid other drug addicts to cash them.
Joanna Foreman reportedly told police they had been heavy meth users "for a long time" and made "quite a few checks," according to an 18-page affidavit outlining the case against her husband.
"This is how we survived is through the checks," Joanna Foreman reportedly told police.
Butrick's wife, Laura J. Butrick, 41, is charged with second-degree identity theft for her alleged role in the case. She has pleaded not guilty to the charges and is not wanted by police. A third suspect, the Foremans' ex-girlfriend, Kelly S. Chinen, 28, is on probation after pleading guilty to first-degree identity theft.
Foreman called the allegations "preposterous" after his initial arrest on drug and gun charges.
His public defender, Steve Reich, said Thursday that Foreman showed up for court regularly until he was charged with leading organized crime.
Neighbors near Foreman's home, 13718 E. 21st Ave., said he moved out a couple of months ago, about the same time the charge was filed.
In an interview with police last year, Foreman reportedly confessed to stealing a man's identity and creating checks under his name.
He denied reports that he demanded a cut of the cashed checks but said he "would regularly give checks to people who were down on their luck or needed money," according to the affidavit. Foreman "admitted he was a methamphetamine addict and had been for probably 20 years."
Local journalism is essential.
Give directly to The Spokesman-Review's Northwest Passages community forums series -- which helps to offset the costs of several reporter and editor positions at the newspaper -- by using the easy options below. Gifts processed in this system are not tax deductible, but are predominately used to help meet the local financial requirements needed to receive national matching-grant funds.
Subscribe to the Coronavirus newsletter
Get the day's latest Coronavirus news delivered to your inbox by subscribing to our newsletter.
---