News > Spokane
Fatal police shooting outside Shari's ruled justified
July 13, 2011 Updated Wed., July 13, 2011 at 8:05 p.m.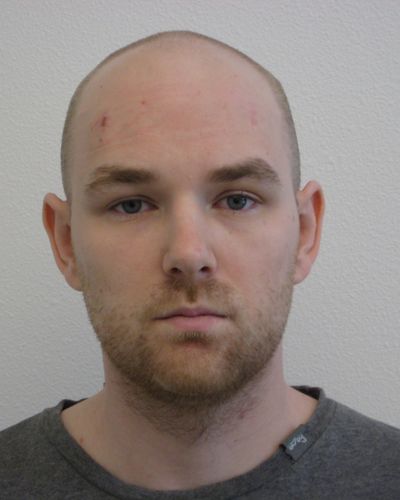 Police were justified when they shot and killed a 29-year-old man who was running with a shotgun outside a busy Spokane restaurant last fall, the Spokane County prosecutor's office has ruled. Ethan A. Corporon fired six shots at a home at 1402 W. Buckeye Ave. on Nov. 12 before fleeing police and abandoning his father's pickup in the middle of southbound Monroe Street in front of Shari's restaurant. Witnesses at the time said Corporon appeared to be firing the shotgun while running from officers, though a police investigation determined Corporon never fired but did refuse to drop the weapon. Chief Deputy Prosecutor Jack Driscoll said Corporon's refusal to drop the shotgun gave police legitimate concerns for their own safety and the safety of others. Corporon's sister, Tracey Corporon, told police her brother had severe mental health problems and feared someone was molesting his daughter. She said he began using large amounts of LSD and other hallucinogens in 2007 and began getting tattoos of aliens and space ships. She said her brother wasn't taking medications for mental illness and told her a day before he was killed that the president was inside his home watching him. Corporon received Social Security money for his mental disability and also grew and sold marijuana, friends and family told police. Police say Corporon had only marijuana in his system when he died. According to the investigation, which was obtained by The Spokesman-Review under the state's public records law, several witnesses reported hearing police repeatedly tell Corporon to drop his weapon. One witness said Corporon had a "huge smile on his face" as he exited his pickup and seemed calm "as if being pursued and shot at by officers was no big deal," according to a report by sheriff's Detective Tim Hines. Officer Daniel Cole fired one shot at Corporon after Corporon exited his car and began approaching the front doors of the restaurant with the shotgun. Cole fired three additional shots while chasing Corporon. Officer Bruce Palmer fired a single shot; Cpl. Mike McNab fired two, Officer Bill Hager fired five, Officer Doug Strosahl fired two shots; and Officer Kyle Heuett, who was armed with a .223-caliber AR-15 instead of a .40 Glock pistol, fired 12. Corporon collapsed and died on the lawn west of a Spokane Tribe of Indians building at North Madison Street and West Indiana Avenue. An autopsy determined he was shot twice – once in the right buttock and once in the right mid- to upper back area. In a written statement, Cole said he believed the risk of Corporon shooting into traffic outweighed any risk he was taking by firing his gun. Cole said he was disappointed that his first shot had missed because it still allowed Corporon the opportunity to enter the restaurant. "His entering Shari's would have been a nightmarish scenario," Cole wrote. Cole said a news release issued the day of the shooting that described Corporon as "walking" around the restaurant was inaccurate. "He was a dead run on my first two shots, or I probably would not have missed," Cole wrote. Witness Todd Oberst told police he was driving east on Indiana approaching Monroe when he saw Corporon with the shotgun, according to reports. Oberst said he was initially concerned that he could have been shot by police but that "the officers told him that they never would have shot him, that they are trained for these types of situations," according to a report by sheriff's Detective Brad Gilbert. Oberst later thanked the officers for saving his life. "(Corporon) was pointing at me as though he was probably going to commandeer my truck," Oberst said in a phone message to Gilbert. "I think if the police weren't so quickly to be on his trail, he probably would have … I strongly believe they probably saved my life and probably deserve medals."
Local journalism is essential.
Give directly to The Spokesman-Review's Northwest Passages community forums series -- which helps to offset the costs of several reporter and editor positions at the newspaper -- by using the easy options below. Gifts processed in this system are not tax deductible, but are predominately used to help meet the local financial requirements needed to receive national matching-grant funds.
Subscribe now to get breaking news alerts in your email inbox
Get breaking news delivered to your inbox as it happens.
---