News > Spokane
Creach family seeks millions
Wrongful death claim filed against county
Wed., July 20, 2011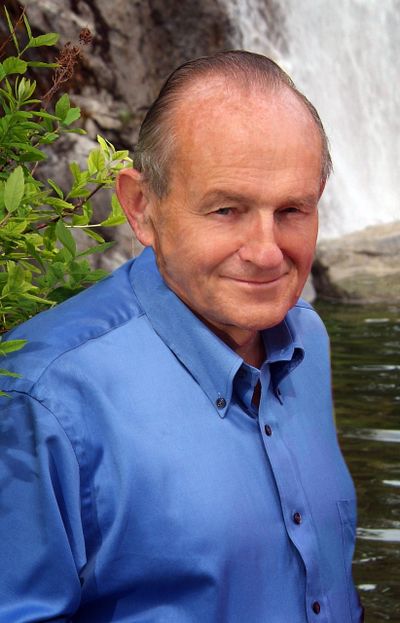 The family of slain Spokane Valley pastor Wayne Scott Creach has filed a $14.7 million wrongful death claim against Spokane County, which is the first step in filing a civil lawsuit.
"A jury may come in and feel highly aggravated at what happened," said the pastor's son, Alan Creach. "They may award a very large sum."
Spokane County Sheriff Ozzie Knezovich, who is on vacation, said Tuesday that he knows the claim has been filed. "Since it's gone into the lawsuit phase, I don't have any comments, per our legal advice."
Creach was shot and killed on Aug. 25 by Deputy Brian Hirzel in the parking lot of Creach's family business, The Plant Farm, at 14208 E. Fourth Ave. Creach was armed with a pistol as he approached the unmarked patrol car.
Hirzel, who has been cleared by prosecutors and a citizen advisory panel of any wrongdoing, told investigators that he ordered the shirtless 74-year-old to drop the gun. Creach initially refused but eventually put his gun in the back waistband of his pants.
According to department records, Hirzel said he ordered Creach on the ground and struck him in the leg with his baton after he refused. Hirzel said Creach then grabbed for his .45 caliber pistol and the deputy fired when he could see the butt of Creach's gun.
"The property owner lost his life, and we think that is totally wrong," Alan Creach said. "Yet, law enforcement didn't do anything to solve what we see as a very serious problem. We want to make sure the sheriff is bound by the same laws that we as citizens are."
Local journalism is essential.
Give directly to The Spokesman-Review's Northwest Passages community forums series -- which helps to offset the costs of several reporter and editor positions at the newspaper -- by using the easy options below. Gifts processed in this system are not tax deductible, but are predominately used to help meet the local financial requirements needed to receive national matching-grant funds.
Subscribe to the Coronavirus newsletter
Get the day's latest Coronavirus news delivered to your inbox by subscribing to our newsletter.
---
Subscribe and log in to the Spokesman-Review to read and comment on this story