News > Spokane
Decades later, servicemen's remains returning to Spokane
Thu., June 30, 2011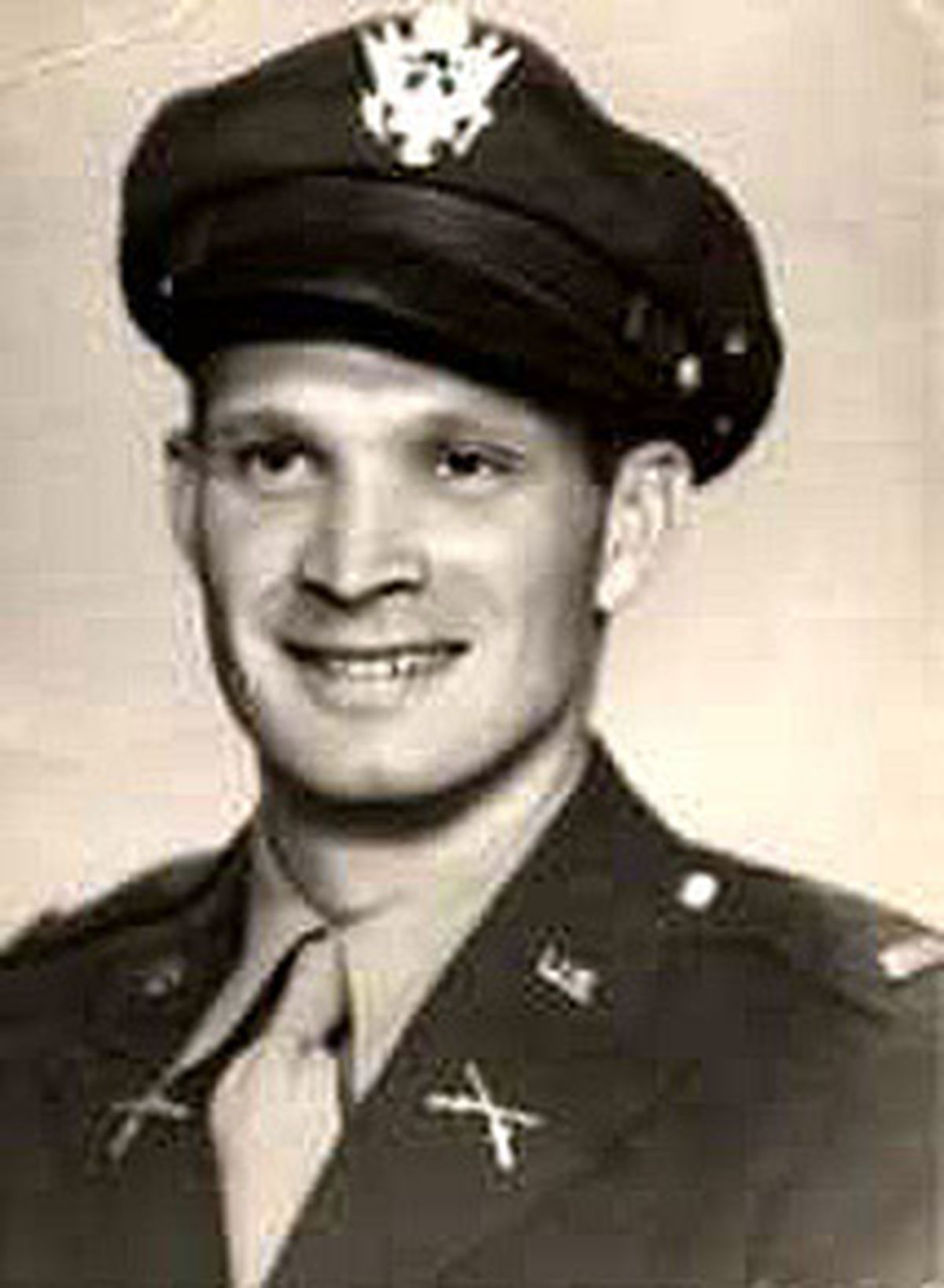 U.S. Army Capt. Melvin Stai was captured near Wonju during the Korean War in 1951 and was believed to have been killed in a U.S. air raid at the camp where he was being held prisoner. ( Mike Stai / Courtesy photo)
A Marine private lost at the Battle of Tarawa in 1943 and an Army captain who died as a prisoner of the North Koreans in 1951 are finally coming home to Spokane.
Although the U.S. Department of Defense's Joint POW/MIA Accounting Command has identified the remains of more than 1,800 Americans since the 1970s, the return of two long-missing soldiers to the same community within a week of each other is remarkable.
Pvt. Herman F. Sturmer Jr. was believed to have been killed in action on Nov. 20, 1943, when the 2nd Battalion, 8th Marine Regiment of the 2nd Marine Division landed on the beaches of Betio Island, in the Tarawa Atoll.
During several days of fighting, about 1,000 Marines were killed and 2,000 were wounded in the assault on Japanese forces defending the island.
Back in Spokane, a 7-year-old girl came home from Bemiss Elementary School to find her father in his bedroom holding a telegram and her mother crying in the laundry room of the family's east Spokane home.
"My mother told me Junior wouldn't be coming home," Lexey Lyons said of her brother.
Herman and Norma Sturmer's oldest son joined the Marines upon graduating from Rogers High School. After boot camp, he shipped out to the South Pacific, never to be seen by his family again.
In 2002, a construction crew uncovered remains of what was believed to be an American serviceman from World War II. A Peace Corps volunteer notified a U.S. government representative, and the news was relayed to the U.S. Army Central Identification Laboratory in Hawaii.
An anthropologist collected the remains, which were identified on April 8 through dental records and a DNA match with a sample provided by Lyons.
On Wednesday, Lyons, her husband and sons were present as her brother's remains arrived at Spokane International Airport under Marine escort. Community members can pay respects today at Hennessey-Smith Funeral Home, 2203 N. Division St., from noon to 5 p.m. The funeral home does not charge for its role in the repatriation of soldiers killed in action.
The Marine will be buried next to his parents at Spokane Memorial Gardens at 2 p.m. Friday, which would have been his 86th birthday.
On July 6, a casket containing the remains of Capt. Melvin R. Stai will arrive at Spokane International Airport from Hawaii under Army escort.
Stai, a highly decorated war hero, served as an enlisted man in World War II before returning to his nation's service as an officer with the 2nd Infantry Division in the Korean War.
Stai was captured near Wonju on Jan. 29, 1951, during the Battle of Twin Tunnels. He is believed to have been killed on April 22 of that year in a U.S. air raid at Suan Bean Camp, where he was being held prisoner.
"They kept prisoners on bases so we wouldn't attack, but we did anyway," said Stai's son, Mike Stai, of Spokane, who was 6 years old when his father was lost.
Stai remembers his family listened to radio reports in which the names of POWs were read over the air, hoping for word about his father.
Later, Stai learned his father was in a foxhole too close to a building, and that he and three other U.S. prisoners of war were buried by the rubble from the bombing.
In 1992, the mixed remains of the men were turned over to the U.S. Army, Mike Stai said. The remains were identified Jan. 21 through a DNA match with a sample given by Capt. Stai's sister.
The son of Norwegian immigrants, Stai was raised in Wisconsin. His son believes Stai moved to Spokane, the hometown of his wife, Marietta, in the 1940s.
The couple had two children, Mike and a daughter Marylyn, who is deceased. Several grandchildren and other relatives continue to live in Spokane.
Before being captured, Stai already had distinguished himself in battle, earning the Distinguished Service Cross, as well as a Silver Star and Bronze Star medals.
Stai earned the Distinguished Service Cross for his actions on Nov. 30, 1950, near Kunu-ri, Korea, where "he continuously exposed himself to withering enemy fire in order to coordinate and direct the fire of his company," according to the award citation.
His men "inspired by his courageous action, rallied behind him and began pressing the attack … driving the enemy from the strategic position."
Visitation for Capt. Stai will be at Hennessey-Smith Funeral Home from noon to 5 p.m. July 8. He will be buried at 1 p.m. July 9 at the Washington State Veterans Cemetery near Medical Lake.
Local journalism is essential.
Give directly to The Spokesman-Review's Northwest Passages community forums series -- which helps to offset the costs of several reporter and editor positions at the newspaper -- by using the easy options below. Gifts processed in this system are not tax deductible, but are predominately used to help meet the local financial requirements needed to receive national matching-grant funds.
Subscribe now to get breaking news alerts in your email inbox
Get breaking news delivered to your inbox as it happens.
---