News > Spokane
Condon running for mayor of Spokane
McMorris Rodgers aide takes leave of absence
Tue., May 3, 2011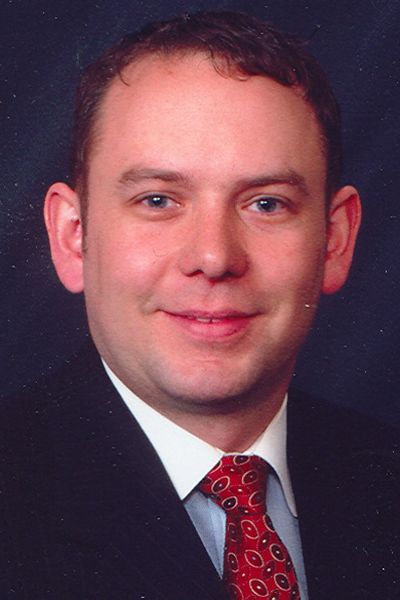 Spokane Mayor Mary Verner finally has an obstacle in her re-election bid.
David Condon, the deputy chief of staff for U.S. Rep. Cathy McMorris Rodgers, R-Wash., said Monday that he will enter the race for Spokane  mayor.
Until Condon's decision, only Christopher W. Fenton, a political unknown and lab analyst at Signature Genomics, had announced his intent to challenge Verner.
Condon, 37, actually made his announcement Sunday during Bloomsday. Some of his supporters, including his wife, Kristin Condon, wore "Elect David Condon" T-shirts. The shirts stressed that the position is nonpartisan – a likely acknowledgment that the city leans Democratic.
He said he took a leave of absence from his job representing McMorris Rogers as of Friday and will work full time on his campaign.
In an interview Monday, he said he has enjoyed positive relations with Verner as a representative from McMorris Rodgers' office.
"I'm not going to run a race against Mary Verner," he said.
Instead, he said, he would focus on job creation as his top issue. He noted that the city has no boards or commissions related to small businesses and said the city's top leader should work to bring employers into the city and for research spending that could help health care, agriculture and other business sectors.
"You do need to outright partner with the business community," he said.
He said he opposes "at this point" the $20 annual vehicle tab tax that was endorsed by Verner and approved by the Spokane City Council in February.
Condon said he hasn't formulated an opinion about the need to raise property taxes to help balance the budget next year. "I'd have to look at that issue more specifically," he said.
Verner has said she plans to present the City Council with two budgets. One would solve the city's estimated $6.6 million gap in 2012 with a property tax increase. The other would rely mostly on layoffs and cuts in case voters or the City Council reject lifting the city's levy lid.
Condon said Verner requested to meet with him shortly after news broke that Condon was considering challenging her.
Verner said she welcomes Condon to the race and asked to meet with him because she wondered why he would want to "disrupt the progress that we've made."
"I believe I'm doing a good job," she said, adding that her administration has several initiatives aimed at helping businesses and bringing companies to Spokane. "We have a stable government in an extremely difficult time."
Condon, who lives in Spokane's Cliff-Cannon Neighborhood on the South Hill, is a graduate of Gonzaga Prep and Boston College. He served in the U.S. Army for about eight years. He has worked for McMorris Rodgers since 2005.
He said he hopes to raise about $400,000 in his quest for mayor – about three times the amount Verner raised in her successful bid to unseat Mayor Dennis Hession in 2007. Hession spent nearly $280,000 in his re-election bid. Verner spent $121,000.
Local journalism is essential.
Give directly to The Spokesman-Review's Northwest Passages community forums series -- which helps to offset the costs of several reporter and editor positions at the newspaper -- by using the easy options below. Gifts processed in this system are not tax deductible, but are predominately used to help meet the local financial requirements needed to receive national matching-grant funds.
Subscribe now to get breaking news alerts in your email inbox
Get breaking news delivered to your inbox as it happens.
---