News > Spokane
Suspect arrested in '92 murder of furniture store owner
Wed., May 4, 2011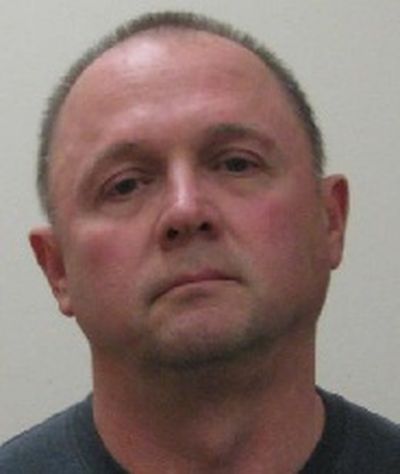 After nearly two decades, Spokane sheriff's detectives solved a case that had long gone cold: the shooting death of a Spokane Valley business owner that shocked the community. Detectives Lyle Johnston and Mike Drapeau arrested 58-year-old Patrick Kevin Gibson for first-degree murder about 6:50 a.m. Wednesday in Stanwood, Wash. in connection with the slaying of Brian Cole, then 48, who owned Cole's Traditions in Oak, a furniture store on East Sprague Avenue. DNA linked Gibson to the Nov. 7, 1992, shooting; he will be transported to Spokane sometime in the next week, according to the sheriff's office. "Detectives worked the case extensively," Sheriff's spokesman Sgt. Dave Reagan said of the slaying, which was featured on "America's Most Wanted" in January 1993. "Still, no suspect was developed." Detectives reviewing case last December found evidence – a fake beard worn during the robbery – that had not been submitted for DNA testing. After submitting fibers from the beard, detectives learned in April the results matched Gibson's DNA profile, on record from a previous conviction and incarceration in the federal prison system. Johnston learned Gibson was not incarcerated at the time of the murder. After speaking with the FBI, Johnston also learned Gibson wore similar disguises in robberies he had been convicted of: a fake beard, a hat and a trench coat. National crime databases show Gibson has prior convictions for kidnapping, rape, robbery and unlawful possession of a firearm. After obtaining a search warrant, detectives were able to quickly track Gibson down in Stanwood because he is a registered sex offender. On the night of the killing, police allege Gibson entered the store about 8 p.m. and demanded money, authorities said. Cole responded, "Are you kidding me?" before Gibson allegedly pointed a silver .22 automatic pistol at him and his wife, according to a sheriff's news release. The gunman became angry when the Coles explained they didn't have cash, as most people pay for furniture with checks or credit cards. Michele Cole handed him $18 from her wallet before the man ordered them to the back of the store. Cole asked the armed assailant if he would harm a handicapped woman, referring to Michele Cole, who used a scooter due to multiple sclerosis. The man replied he "just might," the sheriff's office said. In an apparent attempt to protect his wife, Cole tried to overpower Gibson, authorities said, who fired three shots, hitting Cole in head and chest. Cole managed to call 911 but died 90 minutes later on an operating table at the Spokane Valley Medical Center. Johnston traveled to Stanwood with Drapeau after prosecutors charged Gibson on Monday. Cole's surviving family – Michele Cole and his two sons, Brandon and Justin Cole – did not wish discuss Gibson's arrest. "At this time, my mother, brother and I are … just really not ready to talk about it," Brandon Cole said. "We're relieved to hear the news, but respectfully decline to elaborate and discuss this in public right now." According to the Snohomish County sex offender registry, Gibson is a level 3 sex offender, the classification considered most likely to reoffend. He was convicted of rape and robbery in Multnomah County, Ore., in 1979 after robbing a Portland restaurant, forcing a waitress into his car and raping her at a rest stop. He was convicted in federal court in Nevada of kidnapping, aiding and abetting and conspiracy to kidnap. He also was convicted in Douglas County, Nev., of robbery after holding up a gas station in 1978, kidnapping a 17-year-old boy and a 19-year-old woman, then sexually assaulting the woman and leaving both tied up. He served prison time, then was convicted in 1996 of bank robbery and aiding and abetting in federal court in the Eastern District of California. He was sentenced to 12 years in prison. At the time of his death, friends and family described Cole as a hardworking businessman who enjoyed camping and canoeing in what little spare time he had. At Cole's 1992 memorial, Pastor Melvin Unruh called the killing "a travesty and a waste." "I think even God is shedding tears today," Unruh said.
Local journalism is essential.
Give directly to The Spokesman-Review's Northwest Passages community forums series -- which helps to offset the costs of several reporter and editor positions at the newspaper -- by using the easy options below. Gifts processed in this system are not tax deductible, but are predominately used to help meet the local financial requirements needed to receive national matching-grant funds.
Subscribe to the Coronavirus newsletter
Get the day's latest Coronavirus news delivered to your inbox by subscribing to our newsletter.
---