News > Idaho
Idaho treasurer defends hiring limos for NYC trips
Fri., Nov. 4, 2011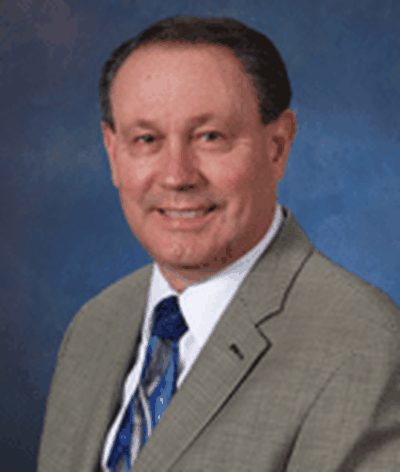 BOISE — A stretch limousine for eight people — with minibar, mood lights and TV — awaited Idaho Sen. Dean Cameron when he arrived with his wife at New York's John F. Kennedy International Airport on June 7, 2009. Cameron was with state Treasurer Ron Crane's annual Wall Street pilgrimage, here to meet with ratings agencies over the $500 million in short-term debt securities that Idaho sells yearly to finance government's day-to-day affairs. "I was surprised," said Cameron, a Rupert Republican. "I don't think I'd ever ridden in a stretch limousine before, nor have I since." Cameron, who rode into Manhattan with Rep. Maxine Bell, R-Jerome, and their spouses, was also surprised this week to finally learn the limo bill: $244.13. A taxi from Kennedy to Manhattan costs a flat rate of about $50, including tolls and tax, according to the New York City Taxi & Limousine Commission. Records obtained by The Associated Press for 2009, 2010 and 2011 show Crane's office spent nearly $10,000 on stretch limousines, Lincoln Town Cars and executive sedans to transport state employees and their family members, though he could have saved taxpayer money by using cheaper taxis. Similar expenditures have been made in previous years, as Idaho treasurers organized a New York car service through outside consultants for some 20 years. Though Crane once discouraged family from going along following a 2002 travel scandal involving former Boise Mayor Brent Coles, Idaho's entourage now often includes nearly as many relatives as public officials, with spouses, daughters and mothers using this opportunity to stay in Manhattan. Family members cover their flights, meals and Broadway shows, but Idaho treasurer's office said they didn't reimburse Idaho for all transportation expenses — even though their presence sometimes results in added costs, including cars carrying only luggage. In 2010, two vehicles loaded with suitcases cost more than $500. Crane, a four-term Republican who is recovering from surgery, couldn't be reached Thursday. His chief deputy, Laura Steffler, conceded the car service may superficially appear to exceed what officials might have paid had they used taxis. According to state policy, "Employees shall use the most practical mode of travel from the standpoint of time and expense," though "unusual circumstances" allow exceptions. But Steffler said scheduling stretch limousines, rather than relying on smaller, less-reliable taxis, boosts the effectiveness of Idaho's delegation. For instance, people arrive at the Idaho group's regular hotel on time, safely and in fewer cars, she said. By scheduling a roomier stretch, there's less risk the group will be tardy for important meetings with Moody's Investors Service or Standard and Poor's. "I think there are isolated instances where you could say a taxi would have been more effective," Steffler said. "But in general, we find a car service to be reasonable, because it's something we can schedule. It can carry multiple people." Steffler confirmed that Idaho's Legislative Services audits division is conducting a regular management review of Crane's office and its financial policies over the past three years, including transportation in New York City. Audits division manager Don Berg declined comment. In 2009, during the five-day trip, Crane's 14-member group paid $3,918 for 19 chauffeured trips. That's an average of $206 per trip, for participants including Crane and his wife; Crane's then-assistant, Liza Carberry, as well as Carberry's mother; Cameron and his wife; Bell and her husband; former state economist Mike Ferguson, along with his wife and daughter; and two financial consultants. In 2010, the NYC transportation bill for 10 people was $2,974 for 13 trips, bills show. This past June, the bill was $3,073 for 13 trips by Crane's 11-member group that included Republican Sen. Russ Fulcher and his wife. Fulcher, of Meridian, says limousines become cramped as delegation members pile in. "Those are cattle cars," he said. "You jam eight or ten people in there, you're sitting backwards and forwards, and by the time you get there, you get sick. I would prefer the cab." Three times since the 1990s, Lt. Gov. Brad Little accompanied Idaho treasurers to New York, once as a rancher, then as state senator and in 2010 as Idaho's second-in-command. This week, Little told the AP transportation was arranged through the treasurer's office, so he wasn't aware of the details. Still, Little agreed utilizing a larger stretch limousine is often the most practical, efficient way to whisk multiple officials through crowded Manhattan. "We stacked people in those limousines like cordwood," Little remembers. Representative Maxine Bell, who has been on two New York trips, also said larger cars were helpful. But she wishes she would have known of the nearly $200 difference between a taxi and the limousine that ferried her and her husband and Cameron and his wife from Kennedy International to their Central Park-area hotel. "We would have fit in a cab," Bell said.
Local journalism is essential.
Give directly to The Spokesman-Review's Northwest Passages community forums series -- which helps to offset the costs of several reporter and editor positions at the newspaper -- by using the easy options below. Gifts processed in this system are not tax deductible, but are predominately used to help meet the local financial requirements needed to receive national matching-grant funds.
Subscribe to the Coronavirus newsletter
Get the day's latest Coronavirus news delivered to your inbox by subscribing to our newsletter.
---