News > Spokane
Victim in town for rap concert
Suspected shooter has past convictions
Tue., Nov. 29, 2011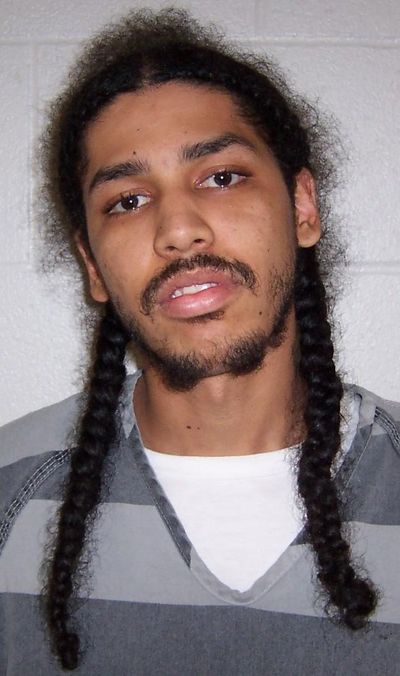 A 21-year-old man fatally wounded at a Spokane hotel early Sunday had tried to intervene in a fight when he was shot in the chest by a man his friends recognized as an aspiring local rapper, witnesses told police.
Shooting victim Jose A. "Junior" Solis Jr. apparently was an aspiring rap artist as well. His friends told police that he was part of a rap group from Moses Lake in town for a concert at a downtown bar when a fight broke out with the suspected gunman, identified by detectives as John Anthony Castro, 27.
Castro, who raps under the name "Lil Danger," remains in jail on $1 million bond after appearing Monday in Spokane County District Court on a second-degree murder charge. If convicted, he faces a mandatory sentence of life in prison without parole under Washington's "three strikes" law because of two previous violent crime convictions.
Deputy Prosecutor Kyle Treece told Judge Randy Brandt that Castro's criminal history began in 1996 and includes nine felony convictions. On Sunday, "he was only caught because police responded quickly," Treece said.
Castro has three children, and his girlfriend reportedly is pregnant.
Castro's girlfriend cried in court as Treece described the possible life sentence. She declined to comment afterward.
Spokane police detectives believe Solis and his friends attended a concert Saturday night at Ichiban Sushi Lounge, where they had an altercation detectives still are trying to sort out. The groups met again at the Quality Inn, 110 E. Fourth Ave., where the hotel manager said Solis and friends had rented out a block of rooms.
Police were called to the hotel about 2:32 a.m. Friends were trying to carry Solis out of the hotel when officers arrived. He was pronounced dead at a local hospital; an autopsy concluded he died of a single gunshot wound to this chest, according to the Spokane County Medical Examiner's Office.
Witness Tera Quarles told police the shooting occurred after her friends from Moses Lake fought with a group of men at the hotel. At least three people, including her cousin, were severely injured, according to court documents.
Solis tried to intervene and was shot by Castro at a distance of about 6 to 8 feet, police allege. Castro fled after the shooting but was followed by Quarles, who memorized the license plate of his Cadillac Escalade, court documents say.
Another woman used her cellphone to photograph the Escalade and another suspect vehicle, police said.
Castro was arrested after allegedly running from a traffic stop in the area of East Seventh Avenue and South Sherman Street.
Another witness, Shamela R. Freeman, told officers she recognized the shooter as a local rapper she'd seen at seven or eight concerts since 2008, according to court documents.
Castro describes himself on social media websites as a rapper who toured with the "Planet of the Apes" music tour last summer in Montana, Idaho, Washington and Oregon. An album cover features him standing between two skeletons with a gun, large amounts of cash and what appears to be bags of marijuana and bricks of cocaine in front of him.
Castro has played with Solis' group "Base Blocc" at past concerts, according to archived concert fliers.
Castro was released from prison in July 2007 after serving three years and four months for second-degree robbery, second-degree assault, delivery of cocaine, attempt to elude police and first-degree malicious mischief, according to court records.
He was arrested in November 2003 after a standoff with police that began six hours earlier when he left a home he had invaded and led police on a chase through residential neighborhoods. He hid in a home in the 500 block of East Gordon Avenue and at one point dared police to shoot him before surrendering peacefully, according to news archives.
Castro was released from Department of Corrections supervision in July 2010.
Local journalism is essential.
Give directly to The Spokesman-Review's Northwest Passages community forums series -- which helps to offset the costs of several reporter and editor positions at the newspaper -- by using the easy options below. Gifts processed in this system are not tax deductible, but are predominately used to help meet the local financial requirements needed to receive national matching-grant funds.
Subscribe now to get breaking news alerts in your email inbox
Get breaking news delivered to your inbox as it happens.
---