News > Spokane
20-year-old arrested for fatal 2007 drive-by shooting
UPDATED: Tue., Oct. 25, 2011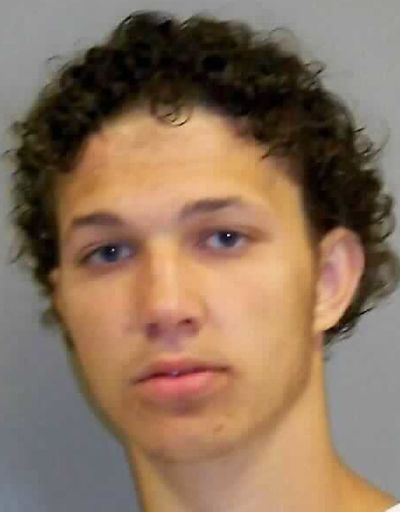 A 20-year-old man has been arrested in connection with a 2007 homicide. Derrick Gregory Martin-Armstead remains in the Spokane County Jail on $1 million bond after appearing in court on Tuesday on a first-degree murder charge for the Nov. 12, 2007, shooting death of Daniel J. Burgess, 30. An informant told detectives this month that Martin-Armstead had talked about his involvement in the case while in custody at the Spokane County Jail in May and June 2008. Martin-Armstead, who was 17 at the time of the homicide, allegedly told the informant that his girlfriend stole marijuana from two men, one of whom threw a wrench through his front window a week later. Martin-Armstead said his girlfriend then drove him and his cousin to the men's home - 2413 N. Dakota Ave. - and his cousin "got out of the car and shot a .22 Revolver at the residence several times," according to court documents filed Monday. The investigation is ongoing, and more people could face charges, said Officer Jennifer DeRuwe, spokeswoman for the Spokane Police Department. Martin-Armstead was arrested Monday. He already has felony convictions for a marijuana robbery that occurred two weeks before Burgess' death. Inthat case, Martin-Armstead shot a juvenile was shot in the buttocks with a .22 revolver. Burgess was shot with a .22 caliber bullet, according to court documents. The shooting occurred as he was inside the living room at his Dakota Avenue home. Witnesses reported hearing at least four shots. Burgess died of a gunshot wound to his chest. Detectives say five bullets struck the east side of the home. At least one went through the front living room window and another went through the upstairs east window. Witnesses reported seeing a 1996 Ford Thunderbird driving by the home just before the shooting. Detectives observed the same type of car at a home at 1317 E. Dalton Ave. two days after the homicide. A resident, Jaleesa Anderson, was dating Martin-Armstead. The two applied for a marriage license last year, according to court records. Another resident told police that Anderson worked all night the night of the homicide and that Martin-Armstead left about 11:30 p.m., about 45 minutes after Burgess was shot. But police say Jaleesa Anderson's supervisor will testify that Anderson got off work at 8:45 p.m. that night. Another witness will testify that he met Martin-Armstead and a man identified in court documents as Mark Anderson boasted of using a .22 revolver in a drive-by shooting in November 2007. They said the shooting occurred after a wrench was thrown through their window. Martin-Armstead denied being involved in Burgess' murder in an interview with Spokane detectives in February 2008 but he implicated someone else and said the gun had been thrown from the Maple Street Bridge into the Spokane River. Martin-Armstead said he wanted to do the shooting but his fellow gang members "wouldn't let me. I'm just a little homie. He wasn't supposed to kill anybody. He was just supposed to shoot the house up. If it was me I would have just shot up in the attic," according to court documents. Martin-Armstead was sentenced to prison in September 2008 for the first shooting, but police made no arrests in Burgess' until Monday, after a confidential source told them what Martin-Armstead reportedly told him in jail. The shooting was reportedly retaliation by Martin-Armstead's gang for the wrench breaking their window.
Local journalism is essential.
Give directly to The Spokesman-Review's Northwest Passages community forums series -- which helps to offset the costs of several reporter and editor positions at the newspaper -- by using the easy options below. Gifts processed in this system are not tax deductible, but are predominately used to help meet the local financial requirements needed to receive national matching-grant funds.
Subscribe to the Coronavirus newsletter
Get the day's latest Coronavirus news delivered to your inbox by subscribing to our newsletter.
---