Nicks set to retire as chief steps down
Veteran officer played pivotal role in ongoing Zehm controversy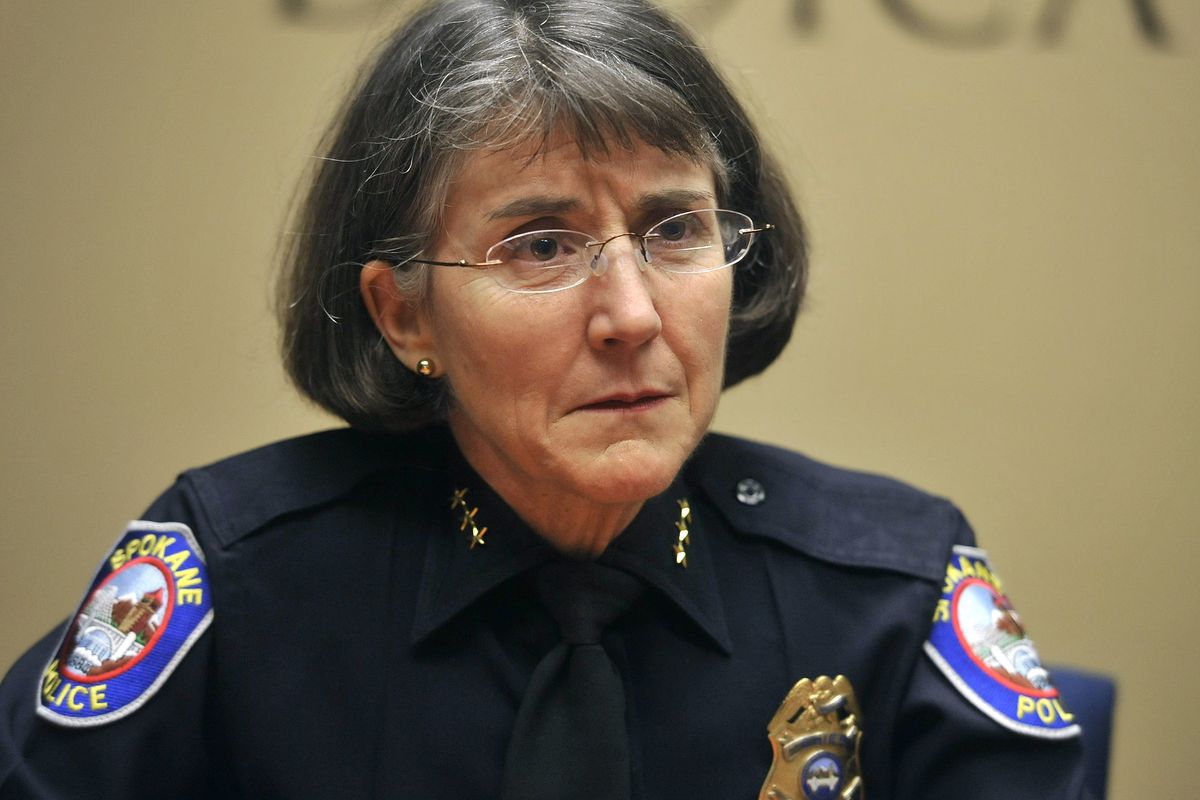 The Spokane Police Department's top two officers are on their way out, leaving city officials to find new leadership as they struggle with the continuing legal fallout surrounding the death of Otto Zehm.
Assistant Chief Jim Nicks announced Tuesday his upcoming retirement will coincide with the previously announced departure of Chief Anne Kirkpatrick.
Nicks, who is 53 and has spent 30 years on the force, played a pivotal role in the city's handling of the fatal 2006 confrontation involving the unarmed Zehm. At that time, Nicks was acting police chief and publicly backed the actions of Officer Karl F. Thompson Jr., telling the community that the 36-year-old mentally ill Zehm "attacked" and "lunged" at Thompson.
But he later told federal prosecutors a different story, saying Thompson violated department use-of-force policies and that detectives failed to thoroughly investigate the March 16, 2006, convenience store beating. Zehm died two days later.
Nicks is scheduled to testify for the prosecution in the Oct. 11 federal criminal trial of Thompson.
"The timing is right, as I have reached retirement age, to pursue other interests," Nicks said in a prepared statement. "My retirement is consistent with my long range plans; coincidentally with Chief Kirkpatrick's departure."
Kirkpatrick, 52, who openly sought other jobs, previously told officials that she will be leaving early next year. But she has promised to help with the search for her replacement, department spokeswoman Officer Jennifer DeRuwe said.
"Whoever the mayor is, they are going to have a vacancy they need to fill," DeRuwe said. "There are so many things changing. It's a new chapter for all of us."
Mayor Mary Verner traveled to Japan on Tuesday for a ceremony marking the 50th anniversary of Spokane's Sister Cities' partnership with Nishinomiya, Japan, and could not be reached for comment.
City Administrator Ted Danek said city officials have not yet decided whether to hire a company to search for talent, but said the search likely will include national, regional and internal candidates.
"I respect both of them greatly," Danek said. "Chief Nicks has dedicated almost his whole adult life to serving the citizens of Spokane. The chief has done an excellent job in the time she was here. They will be sorely missed."
While she was respected among city leaders, the Spokane Police Guild sought to have Kirkpatrick fired and announced a vote of no confidence in her and her administration in April 2010.
Kirkpatrick, who was on vacation and deferred a phone call to DeRuwe, said at the time that she considered the vote a failed coup with suspicious timing. She noted that the union vote came months after her unsuccessful attempt to become the chief in Seattle and just days after federal documents revealed that Nicks had reversed his earlier statements and was expected to testify against Thompson.
Efforts to reach guild president Ernie Wuthrich were unsuccessful.
Former Mayor Dennis Hession, who is running for council president against Ben Stuckart, said Nicks did not share with him concerns that officers violated police procedures.
"Jim was always diligent and had the respect of officers and the other senior leadership," Hession said.
Hession said he selected Kirkpatrick in part because of her ability to bring changes to the department.
"She's an outstanding leader," Hession said. "We knew in hiring her that it would be a challenge for her to be in Spokane."
Councilman Bob Apple, who has been an open critic of how the city has handled the Zehm controversy, said he was sorry to learn of Nicks' retirement.
"I think he did a fantastic job. He told the truth," Apple said. "I think he was one of the few people who tried to keep officers in line. I think the chief and assistant chief Nicks did as good a job as anybody could."
Nicks' statements to federal investigators contradict the city's position that its officers handled the case properly and that Zehm bore responsibility for the escalation of force by continuing to flail as officers beat him.
Nicks' 2008 grand jury testimony became a key part of the June 19, 2009, indictment charging Thompson with using unreasonable force and lying to investigators. Indications that Nicks would testify for prosecutors became clear in March 2010 and Verner said last month that she wanted to revisit the city's legal strategy.
But the civil case against the city remains unresolved, and Verner announced Friday she intended to do a full internal and external review of the city's handling of the case.
Reporter Jonathan Brunt contributed to this story.
---