News > Spokane
Two kids in state custody after Mead meth raid
Wed., Sept. 28, 2011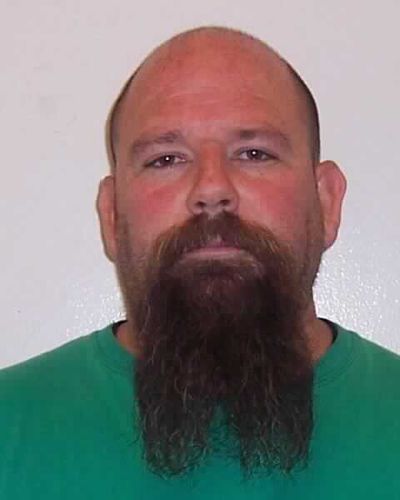 Two children were taken from a squalid home in Mead early Monday during a methamphetamine raid that netted two arrests. Child Protective Services took custody of the a 7-year-old girl and 9-year-old boy while the two adults were being booked into jail on charges of possession of methamphetamine, said Sgt. Dave Reagan of the Spokane County Sheriff's Office. The inside of the small home in the 12500 block of North Freya Street was filthy, Reagan said. Dirty clothes were strewn around; there was little food in the refrigerator; and the septic system was backed up, apparently plugged for years, Reagan said. Acting on a tip from a confidential informant, sheriff's detectives and members of the SWAT team raided the home near the former Mead Middle School about 6 a.m. They were looking for a methamphetamine lab but found only user amounts in a bedroom of the two adults. They were identified as the children's mother, Heather Luding, 31, and her boyfriend, Brian L. Mann, 41, a convicted felon with a lengthy criminal history. The drugs were easily accessibly to the children, Reagan said. The property was raided for methamphetamine twice in 2009, and Jerry F. McDowell, Jr., 49, is serving a 55-month prison sentence for manufacturing meth. McDowell's father owns the property; the informant told police Mann began making meth there after the younger McDowell was imprisoned. Reagan said items that would be used in a meth lab were found on piles of garbage on the property, and may have been left from the past lab efforts. Detectives are also undertaking a drug endangered child investigation that could result in additional charges against the adults. "They are being exposed to things children that age shouldn't be exposed to," Reagan said. Detectives reported that the little girl said she had trouble sleeping at night because of mice in the walls and spiders that bit her, Reagan said. In addition, county zoning officials have obtained a court agreement to have the property cleaned, Reagan said.
An earlier version of this story said the county was seeking action to clean up the property, but an agreement has been obtained through court.
Local journalism is essential.
Give directly to The Spokesman-Review's Northwest Passages community forums series -- which helps to offset the costs of several reporter and editor positions at the newspaper -- by using the easy options below. Gifts processed in this system are not tax deductible, but are predominately used to help meet the local financial requirements needed to receive national matching-grant funds.
Subscribe now to get breaking news alerts in your email inbox
Get breaking news delivered to your inbox as it happens.
---