News > Spokane
Otto Zehm case: Police chief says 'mistakes made'
Fri., April 13, 2012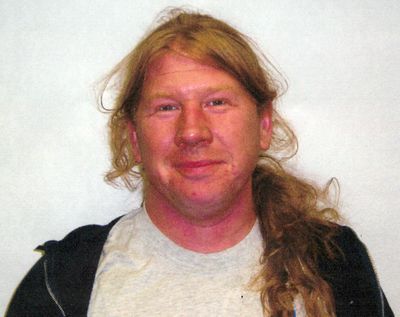 For the first time, a high-ranking Spokane police official has publicly acknowledged that the department made troubling mistakes while investigating the 2006 confrontation that killed Otto Zehm.
Interim Chief Scott Stephens, who in 2006 was in charge of the detectives assigned to the investigation, also acknowledged his "concern" that at the time Assistant City Attorney Rocky Treppiedi had greater access to the investigation than he did. Mayor David Condon, who took over City Hall in January, put an end to that kind of unfettered access to criminal investigations by city attorneys, Stephens said.
"I definitely think there were mistakes made that certainly caused a lack of confidence in the way the Spokane Police Department managed the entire incident," he said Thursday. "I think we have to own the mistakes we've made, acknowledge that and take measures that they don't repeat."
Stephens' comments marked the most candid acknowledgment yet from police leadership that the department recognizes the problems exposed by the Zehm case and understands the community's anger that it took an FBI investigation to uncover them.
But he stresses that numerous changes already have been made within the department and that more are coming.
He also disagrees with Assistant U.S. Attorney General Thomas Perez, who called the department's Zehm investigation an "extensive cover-up" and "violent abuse of power." Stephens promises an open, candid discussion with the community about what went wrong as well as what went right in the case once the Zehm family's civil lawsuit against the city is settled.
"I think it's important … so the public has confidence in what we are doing," the interim chief said. "I'm more than happy to share what those lessons were and what changes were made when it is appropriate. My desired outcome is that we restore the public trust and confidence in their department."
'What we've waited to hear'
Zehm, a 36-year-old mentally-ill janitor, died two days after the March 18, 2006, encounter in a north Spokane convenience store after being mistakenly suspected of having stolen money from an ATM. He was beaten, shocked with a Taser and hog-tied by police. The first officer on the scene, Karl F. Thompson Jr., was convicted in November in federal court of using excessive force and lying to investigators.
Thursday's comments by Stephens were described by Zehm's aunt and uncle as a pleasant surprise.
"That is what we've waited to hear all these years and they've refused to say it for whatever reason," Sandy Zehm said. "We don't want any other family to have to go through the same incident that caused Otto's death."
Thompson's sentencing has been placed on hold as U.S. District Court Judge Fred Van Sickle considers a request by defense attorneys who are seeking a new trial for the decorated former officer.
As part of that extended legal fight, Assistant U.S. Attorney Aine Ahmed last week filed grand jury transcripts showing that Officer Jason Uberuaga and at least three other officers were afforded three days before they were asked to write incident reports about their role in the violent, 22-minute confrontation with Zehm. Zehm never regained consciousness and died two days later.
Uberuaga told the grand jury that he and the other officers, including Officer Erin Raleigh, did not want to give an oral statement on the night of the incident, because they felt like a detective was treating them like suspects and that the group of officers asked to have guild attorney Hillary McClure present when they wrote their reports. Uberuaga said he was allowed to consult with McClure, who read his report before it was turned in to superiors.
Not clear who made the call
The release of Uberuaga's testimony sparked strong reaction from the attorneys representing Zehm's family in the civil suit. Both Breean Beggs and Jeffry Finer called for police officials to immediately say who authorized the officers to write reports as a group and with help from an attorney.
Stephens delayed the granting of an interview for three days so he could research who made that call. That effort came up empty.
"Six years ago if you asked me, I could tell you," Stephens said. "I've talked to several people. They don't recall."
Stephens further explained that at the time several attorneys on the West Coast were telling officers involved in critical incidents to refuse to allow police interviews and were advising officers to force their departments to grant what's known as "Garrity" interviews. Under that scenario, an officer is compelled to answer questions but he or she can't be held criminally responsible for anything said.
"Garrity was a huge issue," Stephens said. "Up until that time, we never had an issue where an officer wanted an attorney before they made a statement."
Uberuaga's testimony indicated that he was given three days as part of department protocol that allows involved officers a couple of sleep cycles in an effort to improve memory.
But Uberuaga and Raleigh never were mentioned as the targets of any criminal investigation even though a paid defense expert, Dr. Daniel Davis, filed documents prior to Thompson's trial indicating that it was clear to him that Zehm stopped breathing only after officers Raleigh and Uberuaga put their weight on Zehm as he lay hog-tied on his stomach.
Stephens said in 2006 it would have been an accepted practice to allow a guild attorney to consult with officers as they wrote incident reports. "But it's not accepted today," he said. "Incident reports would not be treated that way."
And while officers are allowed to have an attorney present during questioning following a critical incident – which is the same right afforded to civilians – Stephens said policy would prohibit more than one officer in the room during the interview.
Stephens said it was clear that the detectives in the case, identified in court records as Mark Burbridge and Terry Ferguson, arranged to have Uberuaga, Raleigh and the two other officers gather to write their reports on March 21, 2006.
Stephens said he interviewed Sgt. Joe Peterson, who handled the day-to-day supervision of the detectives, and Peterson said he was aware that Uberuaga and the others wanted to provide a written statement. "And the guild wanted the attorney to be there," Stephens said. "The earliest they could make those pieces fit was" three days following the confrontation.
"They probably should have been more properly labeled as an involved officer versus providing an incident report," Stephens said. "What those reports should have been is a reflection of their perceptions and actions. I can understand the perception and the concerns. You … want to avoid even the appearance of impropriety."
'We have learned our lessons'
Stephens also commented on the role of Treppiedi, who at the time served the dual role of police adviser and risk manager – whose job is to protect the city from lawsuits. According to court records, Treppiedi was aware that investigators had four camera angles from the Zip Trip when he prepared a public release in July 2006 showing only two camera angles.
Notes written by then-Acting Chief Jim Nicks indicate that neither he nor Stephens were aware of all four camera angles until days later when Treppiedi informed them just as media outlets were pushing for their release.
"Did it cause me concern that people had information I didn't have access to? Yeah it did. I was troubled by that," Stephens said. "My recollection was that he was working directly with the investigation. It wouldn't be uncommon for Rocky to have access to investigations at that time."
But that practice has since come to a halt under Condon as the new administration re-evaluates how the city as a self-insured organization manages its legal risks, Stephens said.
Department spokeswoman Officer Jennifer DeRuwe said the city has avoided similar controversies with the last several officer-involved incidents, which are now mostly investigated by the Spokane County Sheriff's Office.
"We have learned our lessons," DeRuwe said. "What happened six years ago is not going to happen today."
Dale and Sandy Zehm were sitting in the federal courtroom when about 50 Spokane officers saluted Thompson Nov. 4 as he was led away.
"That whole incident disgusted me," Sandy Zehm said. Stephens' comments were "great to hear. But I want to wait and see. Now what happens? We don't want the family or Otto's death to be forgotten."
Local journalism is essential.
Give directly to The Spokesman-Review's Northwest Passages community forums series -- which helps to offset the costs of several reporter and editor positions at the newspaper -- by using the easy options below. Gifts processed in this system are not tax deductible, but are predominately used to help meet the local financial requirements needed to receive national matching-grant funds.
Subscribe now to get breaking news alerts in your email inbox
Get breaking news delivered to your inbox as it happens.
---