News > Nation/World
Ferguson taking 'Late Late Show' home
Tue., April 17, 2012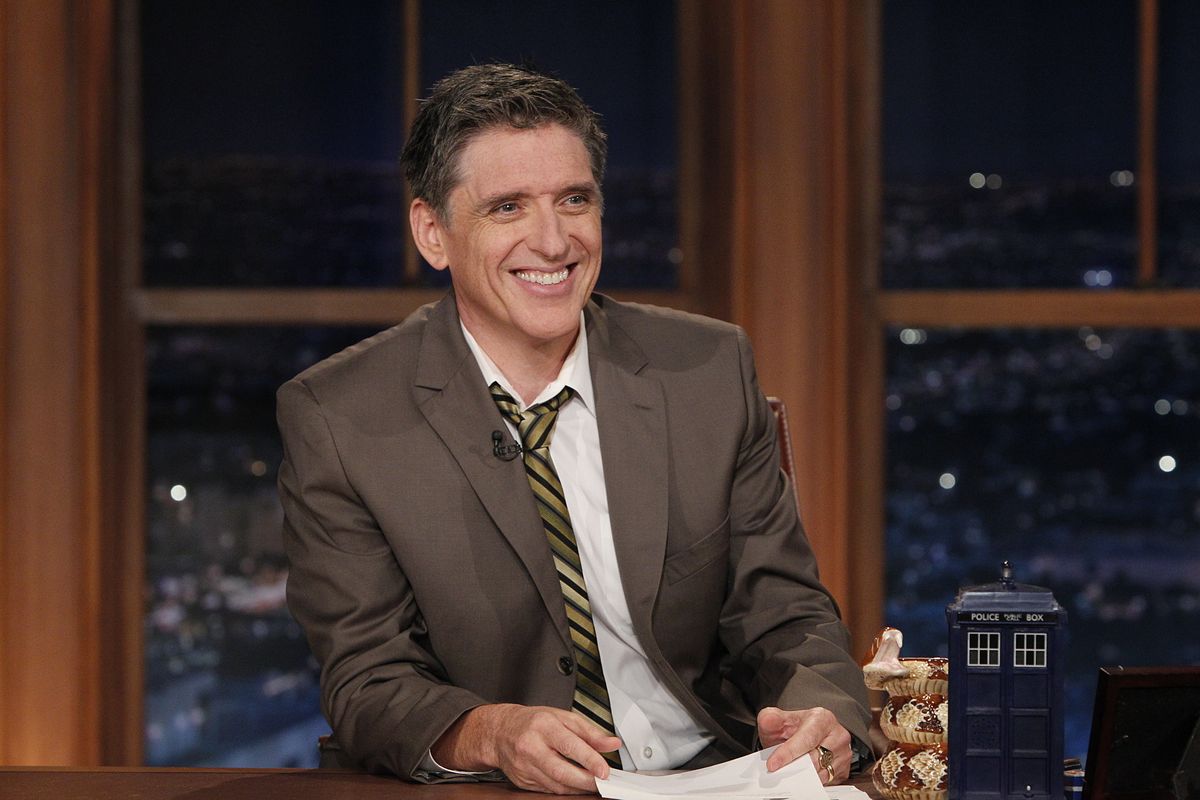 Ferguson
Craig Ferguson is going back to Scotland and taking "The Late Late Show" viewers along for the trip.
CBS says the Scotland-based episodes will air the week of May 14. While there, Ferguson explores Edinburgh and Glasgow. He also returns to his hometown of Cumbernauld, with stops at his childhood home and high school.
On the trip, taped last month, he's joined by actors Mila Kunis, Michael Clarke Duncan and Rashida Jones, as well as author-humorist David Sedaris.
Music will be performed by local Glasgow rock band The Imagineers.
This marks the second international trip for the show. It also went to Paris last year.
Brown pleads not guilty to DUI in LA
Bobby Brown has pleaded not guilty to drunken driving and other charges stemming from his arrest last month in Los Angeles.
City News Service says an attorney entered pleas Monday on Brown's behalf to misdemeanor counts of DUI, driving with an illegal blood-alcohol content and driving on a suspended license. He could face up to six months in jail if convicted.
Brown didn't attend the Superior Court arraignment in Van Nuys.
The 43-year-old singer is the former husband of the late Whitney Houston. He was arrested by the California Highway Patrol on March 26.
Jack White to stream concert
Jack White will kick off the release of his first solo album with a concert streamed live online, to be directed by Gary Oldman.
The show will be the first installment in the third season of American Express' "Unstaged" series, which pairs top musical acts with renowned filmmakers. White's concert at New York's Webster Hall will be streamed live April 27 on VEVO, free of charge.
On April 24, White will release "Blunderbuss," the first solo album from the former White Stripe.
Though best known for his acting, Oldman directed the critically-acclaimed 1997 film "Nil by Mouth."
The birthday bunch
Composer-musician Jan Hammer is 64. Actress Olivia Hussey is 61. Actor Sean Bean ("Lord of the Rings") is 53. Singer Maynard James Keenan (Tool) is 48. Actress Lela Rochon is 48. Actress Kimberly Elise is 45. Singer Liz Phair is 45. Rapper-actor Redman is 42. Actress Jennifer Garner is 40. Singer Victoria Beckham of the Spice Girls is 38. Actress Lindsay Korman ("Passions") is 34. Actress Rooney Mara is 27. Actress Dee Dee Davis ("The Bernie Mac Show") is 16.
Local journalism is essential.
Give directly to The Spokesman-Review's Northwest Passages community forums series -- which helps to offset the costs of several reporter and editor positions at the newspaper -- by using the easy options below. Gifts processed in this system are not tax deductible, but are predominately used to help meet the local financial requirements needed to receive national matching-grant funds.
Subscribe now to get breaking news alerts in your email inbox
Get breaking news delivered to your inbox as it happens.
---