Medical research funding board gives grants to its members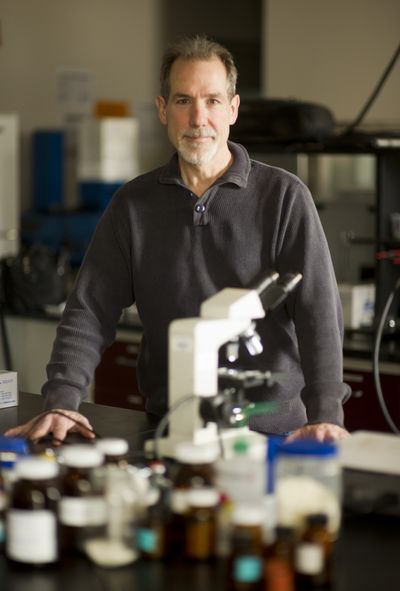 A government board that grants millions of local tax dollars to medical research programs and companies recently gave about $1.8 million to organizations directly overseen by members of its board.
A review of public records shows that those board members recused themselves from formal board discussions regarding their grant applications, and then abstained from voting on matters involving their own interests.
The scenario involves the relatively new and little-known Health Sciences & Services Authority. It was created by the Washington Legislature five years ago to capture a small fraction of local sales tax collections and distribute the money to local programs and companies involved in medical research and services.
The board has nine members – three each appointed by the governor, Spokane County commissioners and Spokane's mayor. It used its authority to raise more than $10 million through the sale of bonds, which will be repaid by tax collections.
Board members say the practice of governing the use of those tax dollars while at the same time accepting grants is neither unusual nor poses a conflict of interest in the realm of scientific research and government funding.
Gary Pollack, dean of Washington State University's College of Pharmacy and a key executive leading the efforts to expand medical education and research efforts at the Riverpoint campus, was appointed to the HSSA board in December by Gov. Chris Gregoire, and then in March accepted a $1.18 million grant on behalf of WSU.
His background as an academic executive and pharmaceutical researcher – including a 26-year career at the University of North Carolina – made him a strong candidate for the board opening, said Mike Wilson, the chief executive of Providence Health Care, who also sits on the HSSA board.
About $500,000 of the $1.18 million sum Pollack accepted will be used to help recruit Penn State University professor and researcher Philip Lazarus to WSU Spokane. Lazarus is a successful academic and scientist who is expected to have a profound effect at WSU – bringing a National Institute of Health-funded program worth $10 million each year to hire 75 people, including 10 faculty scientists, 40 students seeking doctorates and other support staff.
Pollack used another $200,000 to recruit professor and researcher Mike Gibson from Michigan Technological University to WSU Spokane. Gibson also brings a record of building and running successful programs. He is expected to set up a research program that will bring $5 million to the college in outside funding, which will help pay a staff of 45 scientists, including 20 doctoral students.
Pollack wants to spend the remainder to help finance equipment purchases, including $234,500 for a mass spectrometry core laboratory and $243,363 for a microscopy core laboratory.
"The proposal I submitted on behalf of WSU had been in the works for a while," Pollack said. "We looked at the board's (request for proposals) and the thought of a conflict of interest never even crossed my mind."
If his dual roles as board member and university administrator prove awkward, Pollack said he is prepared to revisit his seat on the board.
"I'd rather not do that," he said, "because I believe I bring valuable experience and insight."
The HSSA has millions more dollars available for the right grant proposals, and Pollack fully intends to seek more from HSSA.
"Each of our requests is open and honest," he said. "I can deal with a 'yes' or a 'no' answer from the board, but I can't stop asking.
"If that poses a conflict, then we need to deal with that."
Dave Vachon moved to Spokane about seven years ago and founded Iasis Molecular Sciences. He's an organic chemist with funding from the National Institutes of Health and the Department of Defense, and his company is developing patented therapies to fight infections, inflammation and tissue loss around traumatic burns, diseases and other wounds.
Iasis Molecular now operates in the business incubation offices of Innovate Washington, a state-funded agency that assists business startups.
To help the company inch nearer to commercial likelihood, Vachon needs more money to hire two chemists, buy equipment and pay his staff. So he submitted a successful grant application to HSSA that garnered Iasis Molecular $486,000. He also sits on the HSSA board.
Vachon distanced himself from board deliberations regarding his grant, and he didn't vote on the proposal, records show.
Iasis Molecular is the sort of biosciences startup that HSSA was created to fund. Vachon's science already has been peer-reviewed by scientists at NIH. And researchers with the Army have vetted its potential to help treat soldiers who suffer traumatic injuries.
Part of HSSA's mission is to help retain and grow companies such as Iasis Molecular, which without adequate local funding could be ripe for purchase or recruitment by other cities.
"I feel strongly about the promise that HSSA holds for this community developing a group of private research companies," Vachon said. He envisions HSSA expanding from its current authority to spend about $10 million to an agency with real spending clout: in excess of $100 million.
The two grant awards with board members involved are not the first for HSSA.
In 2010, Providence Sacred Heart Medical Center received a $30,000 grant to assist its efforts to treat more patients at the Spokane HIV Clinic. Providence has two members now sitting on the board, including Wilson and Dr. Jeff Collins, medical director of HSSA.
Wilson said the HSSA operates smoothly, ethically and professionally under the chairmanship of Nancy Isserlis, a veteran bankruptcy attorney who recently took over as city attorney for Spokane.
---