Sports > Outdoors
Landers: Opening day of fishing still special
Thu., April 26, 2012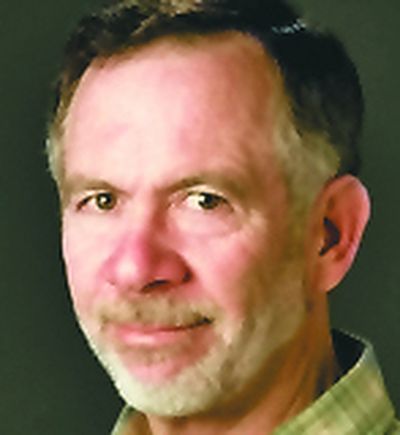 Opening day of fishing season isn't what it used to be. The crowds have declined – a blessing in many ways – partly because most of the region's waters have evolved to being open to fishing year-round.
But the few hatchery-stocked lakes that open Saturday are managed specifically for trout fishing, and they have a faithful clientele.
Having covered the event for 35 years, I'm constantly reminded of the family traditions built around opening day. It's not uncommon to see three generations of families in boats or at docks or campgrounds at the region's lakeside resorts.
Most of the faithful have a favorite lake and a preferred fishing spot they return to every April.
The fish catching is a small but critical part of a weekend celebration worthy of holiday status.
Ready the vessel: An angler's boat needs even more attention than his tackle box in preparation for opening day. With all the spectators, you want to assure that the drain plug is in and the motor starts when you get to the boat launch.
Moreover, sheriff's deputies tend to be out in force to make sure boats are up to code.
Boats that don't meet basic requirements are subject to a fine, which isn't a good way to top off a day of fishing.
Boating safety rules vary from Spokane County to Idaho. For example, children younger than 12 must wear life jackets on boats in Washington, while Idaho enforces the requirement on kids under 14.
Although specifics must be checked out for each county, here are guidelines for being legal in both states:
• Most powerboats with motors 10 horsepower or larger must be registered.
• A life jacket must be easily available for each person aboard a boat.
• All children 14 and younger must wear an approved life jacket when in a boat that's under way.
• Throwable flotation aids are required on boats 16 feet and longer and recommended on all boats.
• Gas-powered boats must have approved fire extinguishers and meet specifications for mufflers and ventilation.
• Whistles or horns are required.
• Lights are required for traveling at night.
Spokane County has several specific rules, including a requirement that everyone must wear a personal flotation device while on moving water.
Washington law says residents 40 years old or younger must carry a Washington State Boater Education Card while operating a powerboat in state waters.
Idaho's invasive species sticker requirement extends to most vessels, including non-motorized boats and inflatables longer than 10 feet.
The sticker comes with Idaho boat registrations, but a separate sticker must be purchased if your boat is registered out of state or if you have an unregistered non-motorized craft. Cost: $22 for power boats, $7 for nonmotorized.
Purchase stickers online at parksandrecreation.idaho.gov.
The Idaho Panhandle has up to five mandatory boat inspection stations on area highways. Boaters must stop to have their boats checked for invasive species.
Last resorts: Unlike Western Washington, where high real estate values have transformed most open-access recreational properties into locked-gate communities, Eastern Washington still has a wealth of family resorts that cater to anglers.
Many of the resorts offer camping, dock fishing food and information to help anglers get on the water to catch more fish.
Boat rentals are another great service we tend to take for granted in Eastern Washington. They can be found at some of the area's best year-round and special-season waters.
Area lakes with resorts that rent small fishing boats include:
Clear Lake: Dan's Landing, (509) 299-3717; Mallard Bay Resort, (509) 299-3830.
Curlew Lake: Tiffany's Resort, (509) 775-3152; Black Beach Resort, (509) 775-3989.
Deer Lake Resort, (509) 233-2081.
Downs Lake Resort, (509) 235-2314.
Eloika Lake: Jerry's Landing, (509) 292-2337.
Fishtrap Lake Resort, (509) 235-2284.
Newman Lake Resort, 509-226-2727.
Silver Lake: Ruby's Resort (509) 299-7829.
Sprague Lake: Four Seasons Campground, (509) 257-2332; Sprague Lake Resort, (509) 257-2864.
Twin Lakes (Colville Indian Reservation): Log Cabin Resort, (509) 722-3543; Rainbow Beach Resort, (509) 722-5901.
Waitts Lake: Silver Beach Resort, (509) 937-2811.
West Medical Lake Resort, (509) 299-3921.
Williams Lake: Bunker's Resort, (509) 235-5212; Klink's Williams Lake Resort, (509) 235-2391.
Contact Rich Landers at (509) 459-5508 or email richl@spokesman.com.
Local journalism is essential.
Give directly to The Spokesman-Review's Northwest Passages community forums series -- which helps to offset the costs of several reporter and editor positions at the newspaper -- by using the easy options below. Gifts processed in this system are not tax deductible, but are predominately used to help meet the local financial requirements needed to receive national matching-grant funds.
Subscribe to the sports newsletter
Get the day's top sports headlines and breaking news delivered to your inbox by subscribing here.
---
Subscribe and log in to the Spokesman-Review to read and comment on this story