News > Spokane
Locator device helps detectives track burglary suspect in Valleyford area
Fri., April 27, 2012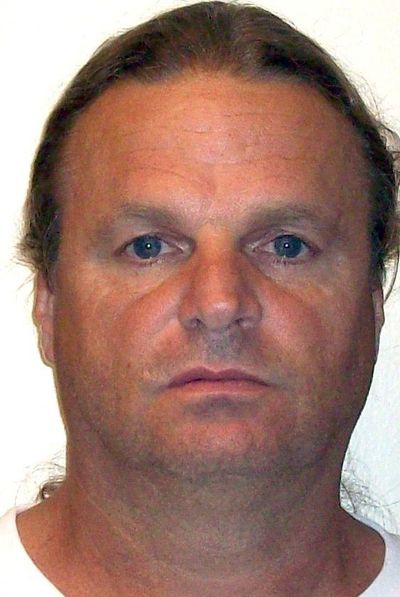 A 50-year-old ex-con accused of burglarizing a south Spokane County home while three children hid was arrested in part because detectives installed an electronic location tracker on his vehicle.
The burglary April 4 at the home in Valleyford prompted Sheriff Ozzie Knezovich, flanked by victim homeowner and mother Melissa Bambock, to announce a new initiative with prosecutors and Spokane police to try to combat property crime, despite dwindling resources.
"The emphasis that we put on the burglary cases is paying a very good dividend," Knezovich said Thursday. "I know that the Bambock family is really happy that this guy is behind bars."
The arrest Tuesday of Dean Michael Blackford came after weeks of investigation that detectives say connected the nine-time felon and convicted burglar to a string of break-ins.
Watch Meghann Cuniff talk with KHQ's Dave Cotton about this story
Sheriff's investigators seized pawn shop slips and dozens of pieces of suspected stolen property from Blackford's room at the Downtowner Motel on South Washington Street, a storage unit on East Sprague Avenue in Spokane Valley, and Blackford's mother's home in the 100 block of North Hallet Street in Medical Lake.
Blackford left prison two years ago and lives as a transient in Spokane motels, court officials said Thursday.
Judge Annette Plese ordered Blackford to stay in custody on $200,000 bond when he appeared before her on Thursday. He's jailed on two burglary charges, but detectives expect to request more charges.
Blackford told detectives he'd burglarized at least 20 homes recently to fund his methamphetamine addiction, Deputy Prosecutor Bob Sargent said in court Thursday. His felony history includes three burglary convictions.
Detectives identified Blackford as a possible suspect in the April 4 burglary after a woman reported the license plate number of a suspicious Ford Ranger driven by a man who appeared to be casing her sister's home in Valleyford.
The truck was registered to Blackford, who was arrested in 2010 for burglarizing the same home. He was in jail for about three months after that arrest but was released in January 2011 after posting $3,500 bond.
Detective Aaron Myhre already was investigating reports of a suspicious white truck seen in the area of several burglaries, and a judge allowed Myhre to attach a GPS device to Blackford's white Ford Ranger on April 16.
Then on April 17, a prolific burglary suspect arrested in a suspected fuel theft in Spokane Valley detailed Blackford's method of operation in an interview with Myhre.
Susan Burke, who is awaiting trial in Kootenai County for her alleged role in a large burglary ring, told Myhre that Blackford burglarized mostly rural Spokane County homes during the day. Burke, 50, said Blackford targets higher-end homes for jewelry, tools and electronics, and that his girlfriend, Tawnya Werre, 43, sold jewelry at various stores in Spokane, according to court documents.
A database maintained by one of the stores showed Werre, who has not been arrested, had received $4,440 for selling jewelry there 12 times since Jan. 3.
On Tuesday, detectives followed Blackford from a burglary in the 12100 block of West Garfield Road to his mother's home in Medical Lake, where he unloaded suspected stolen property.
Blackford was arrested that afternoon.
Knezovich said his office has arrested about 35 burglary suspects in the last month or so.
"We still have a frustration with them being released fairly quickly after being arrested though," he said.
Spokane County prosecutors have 72 hours from the time of Blackford's jail booking to file charges, or he will be released.
Blackford declined to speak to a reporter about the charges.
Local journalism is essential.
Give directly to The Spokesman-Review's Northwest Passages community forums series -- which helps to offset the costs of several reporter and editor positions at the newspaper -- by using the easy options below. Gifts processed in this system are not tax deductible, but are predominately used to help meet the local financial requirements needed to receive national matching-grant funds.
Subscribe to the Coronavirus newsletter
Get the day's latest Coronavirus news delivered to your inbox by subscribing to our newsletter.
---