Sports
Tuel, Halliday share highlights at WSU scrimmage
Sat., Aug. 11, 2012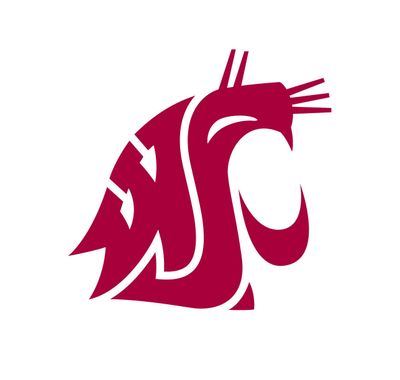 PULLMAN – Both Washington State players performed well in Saturday's scrimmage, and both split their repetitions between the first- and second-team offenses. Yes, receivers Marquess Wilson and Gabe Marks did their thing during WSU's first scrimmage of training camp at Martin Stadium, with Wilson catching two touchdown passes and Marks snagging an impressive 70-yard score. As for the quarterback situation? You're going to have to wait a while longer to get anything out of coach Mike Leach, who quipped to reporters Saturday, "You guys will probably be the last to know" when he finally decides on a starter. This much is known: Senior Jeff Tuel took all of the snaps Saturday with the first-team offense against the first-team defense, completing 14 of 19 passes for 183 yards, four touchdowns and an interception that was returned 36 yards for a score by safety Anthony Carpenter. And redshirt sophomore Connor Halliday took every snap with the second-team offense against the second-team defense, completing 12 of his 20 attempts for 223 yards and three touchdowns, including the 70-yard bomb to Marks that stood out as the highlight of the day. Marks said he made a post move to the inside, then broke straight down the right sideline once he saw he'd beaten the defender. Halliday let fly, and Marks caught up with the ball at about the 25-yard line before snagging it and covering the rest of the ground to the end zone. "I thought, 'This one might be a little too far,' but I ran up under it and caught it," said the freshman. "I don't know, I guess I put on a little extra juice I didn't think I had." Marks, who finished with four catches for 74 yards, was second among WSU receivers in receiving yards on a day when there were plenty to be had. Along with the performance of Wilson, who caught four passes for 65 yards and two TDs, and Isiah Myers, who caught three passes for 55 yards and two scores, Marks lent more credence to the thought that the deepest position, talent-wise, may be outside receiver. "This offense is designed for everybody to touch the ball," said Wilson, who was in high demand by autograph-seeking fans afterward. "Everybody's capable of making the big play." That's what stood out to Leach, though he cited too many plays in which WSU received maximum effort from "eight or nine" players instead of 11. "At this point in the season you're always going to be a little spotty," Leach said. "I was happy with the explosion and the reason you do it and you have it is so you get the film, and you can tighten all the screws on the stuff that needs work." Ever the diplomat, Leach said he thought Halliday's "explosives" were better than Tuel's, though he said Tuel "stayed within himself" better and commanded the offense well from the beginning. "I think they're both very much ahead of schedule," Leach said. "They're both better than expected." Said Halliday: "I think it's kind of one of those unspoken things right now. You go through camp, the first couple weeks you compete, and I'm sure by next week, whoever's reps will start to shrink down a little bit, and you'll start to be able to see who's the No.1 guy." As is made apparent by the statistics, WSU's defense had trouble preventing big plays. "We had some miscommunication in the secondary," cornerback Daniel Simmons said, adding that the mixing and matching of personnel made things a tad more difficult by design. "Leach's offense is unpredictable. One day he'll run a certain play, then he'll switch it up." The defense did develop more of a pass rush later in the day, as Eric Oertel, Steven Hoffart, Cyrus Coen and Logan Mayes all recorded sacks.
Local journalism is essential.
Give directly to The Spokesman-Review's Northwest Passages community forums series -- which helps to offset the costs of several reporter and editor positions at the newspaper -- by using the easy options below. Gifts processed in this system are not tax deductible, but are predominately used to help meet the local financial requirements needed to receive national matching-grant funds.
Subscribe to the sports newsletter
Get the day's top sports headlines and breaking news delivered to your inbox by subscribing here.
---