News > Spokane
Ex-Shock player moved from jail to mental hospital
Wed., Aug. 15, 2012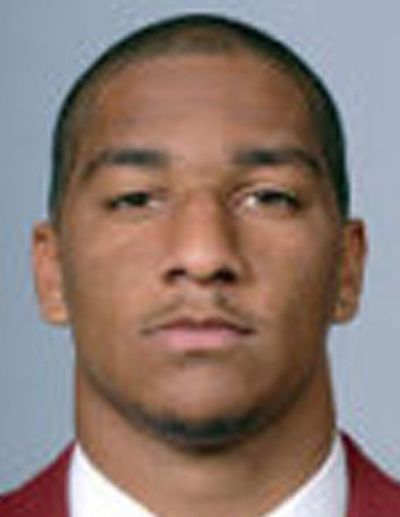 A former pro football player arrested for arson in June has been moved from jail to Eastern State Hospital to undergo mental health treatment. Kevin Marcus Ellison, 25, was transported Tuesday after U.S. District Judge Lonny Suko approved a request from his lawyer, Kim Deater, on Friday. The U.S. Attorney's Office did not oppose the request. Suko and U.S. Magistrate Cynthia Imbrogno had previously denied requests for Ellison to be released from custody to undergo a mental health evaluation. The latest request didn't ask for him to be released from custody. "We understood that he had to be released from federal custody in order to go into one of those psychiatric facilities," Deater said today. "It turns out there's a mechanism where he could go there but still remain in federal custody." Ellison's mother, Judy Reisner, said she was relieved by the decision. She visited her son at the Spokane County Jail last week, where he was in solitary confinement, and said he wasn't doing well. "He knows something is wrong in his mind. He feels it when it happens. He just wants help. Who's going to get him help?" Resiner said last week.
Listen to reporter Meghann M. Cuniff talk about this story with KHQ's Ken McGrath
Reisner said she knows little about the decision to send her son to Eastern State Hospital. "All we heard is that he was being transferred yesterday," she said. Ellison, a University of Southern California graduate who played for the Spokane Shock arena football team, is scheduled for trial Nov. 5 for a federal arson charge that carries a minimum sentence of five years in prison. Ellison jumped from his burning third-floor apartment June 14 and told police God told him to start the fire. He told Shock general manager Ryan Rigmaiden he was Jesus Christ and had started the fire with a marijuana blunt, according to investigators. The blaze displaced residents and caused about $50,000 in damage. Prosecutors acknowledged at Ellison' initial court appearance that he had possible mental problems, but they opposed attempts by Deater to get him released from treatment, saying he was a danger to the community. But with Ellison able to remain in federal custody while in treatment, prosecutors didn't oppose the transfer, and the U.S. Marshals Service agreed to pay to have him housed at Eastern. Deater said she doesn't know how long Ellison will be there. "My hope is that he would be there for an extended period of time," she said. "When you have somebody that's suffering like that, and they're held in solitary confinement at the jail, it does nothing but exacerbate those symptoms."
Local journalism is essential.
Give directly to The Spokesman-Review's Northwest Passages community forums series -- which helps to offset the costs of several reporter and editor positions at the newspaper -- by using the easy options below. Gifts processed in this system are not tax deductible, but are predominately used to help meet the local financial requirements needed to receive national matching-grant funds.
Subscribe now to get breaking news alerts in your email inbox
Get breaking news delivered to your inbox as it happens.
---