Apparent injury keeps freshman starter sidelined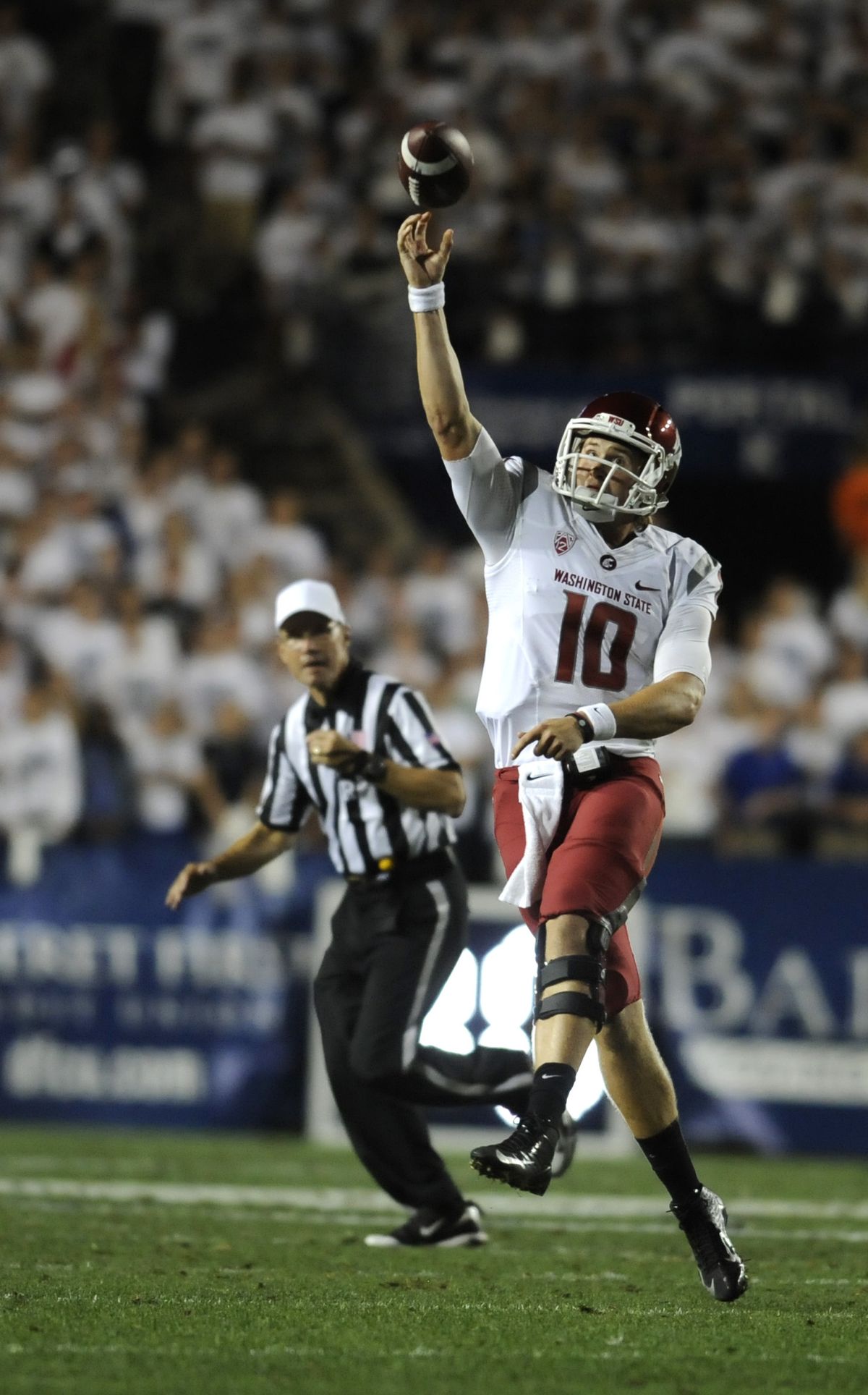 PROVO, Utah – Redshirt freshman Xavier Cooper was listed atop the Washington State depth chart at defensive tackle, but he wasn't able to play in the team's season opener against Brigham Young on Thursday because of an undisclosed injury.
Cooper had been wearing a walking boot during practice for much of the past week, though he went through some early warm-ups in full uniform and appeared to move OK.
But once the game started, Cooper rode an exercise bike or watched from the sideline.
WSU used a variety of defensive linemen. The Cougars started Matthew Bock, Ioane Gauta and Steven Hoffart, but also used Lenard Williams, Adam Coerper, Toni Pole and Destiny Vaeao up front.
Youth movement
Coach Mike Leach said he planned to play quite a few freshmen.
Those who saw action included safety Taylor Taliulu, running back Teondray Caldwell, linebacker Jeremiah Allison (on special teams), receivers Gabe Marks and Brett Bartolone, and defensive lineman Destiny Vaeao.
Redshirt freshmen Darryl Monroe, a starting linebacker, and receiver Dominique Williams were also on the field regularly.
Moos thanks fans
A season as anticipated as any in Washington State history prompted an open letter to Cougars fans from athletic director Bill Moos.
Writing on WSU's official athletics website, Moos expressed his gratitude toward those who have donated money and purchased season tickets in response to the school's hiring of Leach as head coach.
Moos concluded his letter: "Abraham Lincoln said it best: 'The best way to predict the future, is to create it.' Today we start creating our future. It is time to get to work."
Changes upstairs
Thursday marked a new era of Washington State football – and it had nothing to do with the happenings on the field.
Washington State's season opener marked the debut of the Cougars' new radio broadcast team.
It now features longtime play-by-play man Bob Robertson alongside newcomers Bud Nameck and Shawn McWashington.
Jessamyn McIntyre, a producer at 710 ESPN in Seattle, also covered her first game as the crew's sideline reporter.
Robertson, in his 46th season calling Washington State games, spent the last 11 years working alongside former Cougars coach Jim Walden, who was relieved of his color analyst duties earlier this year.
---