News > Spokane
Diploma seller an online psychic
Randock touts 'powers as a Shaman Priestess'
Sat., Dec. 1, 2012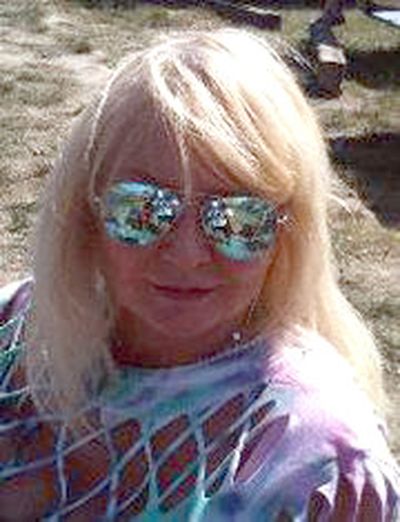 The woman convicted in federal court of making millions by selling bogus online diplomas and college degrees is now working as an online psychic, promising to bring "amazingly accurate" answers to everything from career choices to marriage.
Dixie E. Randock, 62, of Mead, was released in April 2011 after serving three years in federal prison as part of a guilty plea with her husband, Steven K. Randock Sr. Both pleaded guilty in 2008 to conspiracy to commit wire and mail fraud as part of the nationwide Operation Gold Seal investigation.
But several federal sources, and a university professor who wrote a book about the diploma mill scandal, confirmed to The Spokesman-Review that Dixie Randock is now advertising herself as "Blondey the Indigo Shaman," who has the power to bring back ex-lovers or help customers lose weight.
"I will meditate on your FINANCIAL success for 30 Continuous Minutes for $5," according to Blondey's advertisement on fiverr.com.
Blondey's video includes a photo that Dixie Randock had posted on her Facebook account in 2011. A search of Web links connects Blondey to www.mysticaleye.com. A domain search of that site lists the same address, 14525 N. Newport Highway, that the Randocks used to operate the diploma mill, according to court records.
Randock's daughter, Heidi Lorhan, was given a one-year sentence as part of the same criminal case and also advertises herself on fiverr.com as "Shaman Crystal." Lorhan declined comment when reached Friday by phone.
For six years before their conviction, the Randocks and a team of associates sold high school and college degrees from 121 fictitious online schools they created. They also sold counterfeit diplomas and transcripts from 66 legitimate universities.
From offices in Mead and later in Post Falls, the Randocks sold more than 10,000 of the degrees and related academic products to 9,612 buyers in 131 countries. Federal prosecutors alleged that they earned nearly $7.4 million through sales of fraudulent credentials.
George Gollin, a physics professor at the University of Illinois at Urbana-Champaign, recently completed a book about the Randocks and the diploma mill, which was found to have sold bogus diplomas to civilian government employees, firefighters in New York, members of the military, educators and officials in law enforcement.
"Now seeing she is passing herself as a psychic, it's just more of the same," Gollin said Friday. "I'd say it's less harmful than selling medical degrees, but it's taking money for something where you don't get something of appropriate value in return."
On fiverr.com, Randock offers to remove curses and to read customers' past lives for spiritual healing.
"I will use my powers as a Shaman Priestess and Spiritual Counselor to attract financial prosperity into your life," the website states.
Gollin first began his research into the Randocks' diploma mill in 2002 when he intentionally tanked an online test for Saint Regis University but was offered a degree for $1,000.
He said Dixie Randock was also selling $65 certificates of authenticity to people indicating they had actually seen UFOs.
The latest psychic advertisement "was extremely funny and extraordinarily grotesque and not at all surprising," he said.
Local journalism is essential.
Give directly to The Spokesman-Review's Northwest Passages community forums series -- which helps to offset the costs of several reporter and editor positions at the newspaper -- by using the easy options below. Gifts processed in this system are not tax deductible, but are predominately used to help meet the local financial requirements needed to receive national matching-grant funds.
Subscribe to the Coronavirus newsletter
Get the day's latest Coronavirus news delivered to your inbox by subscribing to our newsletter.
---