Sports
Petrino completes UI staff, adds four players
Assistants come from new coach's 'family tree'
Thu., Dec. 20, 2012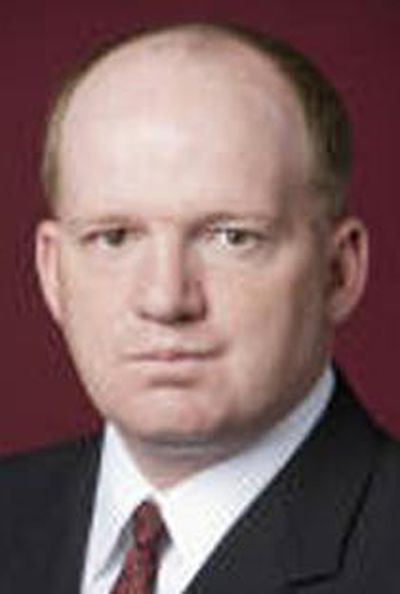 MOSCOW, Idaho – Paul Petrino's years as an assistant in the Southeastern Conference, Big Ten and Big East resonated with Idaho athletic director Rob Spear when the Vandals were searching for a new football coach.
That experience has also served Petrino well in finalizing his coaching staff – and apparently assuaging recruits' worries about Idaho's football future.
The Vandals will play as a Football Bowl Subdivision independent next year and were spurned by FBS conferences after the WAC fell apart. But that hasn't deterred most of the recruits Petrino has met with face-to-face or over the phone.
Petrino signed four junior college players on Wednesday – two running backs and two linebackers – and has commitments from nine other recruits.
"I think one thing that's helped us is me coming from the SEC and having been in the Big Ten and having taken the job, they feel I obviously feel like there's great things that can happen here," Petrino said. "And I think that helps going into (recruits') homes. They feel like I came here, I believe in it, I believe things are going to go well.
"The reason I'm here makes them want to come here also."
Since Petrino was introduced on Dec. 3, he has spent most of his time on recruiting visits, watching film of UI current players and rounding up assistants. He announced his complete staff on Wednesday, with the final additions apparently being offensive coordinator/ receivers coach Kris Cinkovich and defensive line coach Patrick Libey.
Libey coached safeties and special teams under Robb Akey. He and tight ends coach Al Pupunu are the only holdovers from the previous staff.
Cinkovich was receivers coach at Arkansas, where Petrino served as offensive coordinator before coming to UI, the last three years. He played under Petrino's father at Carroll College and later coached Petrino at Carroll before moving on to become a successful high school coach in Las Vegas.
"That was as a big commitment as I've gotten since I got here," Petrino said of hiring Cinkovich. "I'm real excited to have him."
Like Petrino, both Cinkovich and Ronnie Lee, the Vandals' defensive coordinator and secondary coach, have coached in high-profile conferences. The rest of the staff, meanwhile, has ties to Petrino or Idaho.
Quarterbacks coach Bryce Erickson is the son of former Vandals coach Dennis Erickson. Linebackers coach Mike Anderson played at UI and was a graduate assistant with the Vandals before going to Washington. And Lee coached at Idaho with Petrino in 1992.
Offensive line coach Jon Carvin was with Petrino at Illinois. And running backs coach/recruiting coordinator Jason Shumaker was on the Arkansas staff with Petrino and his brother.
"I wanted to have people that I felt comfortable with, people that had either worked with me before or worked with people I really trust," Petrino said. "So it's kind of a family tree, and that's how a lot of staffs are put together."
With the staff finished, Petrino will move full-time to recruiting and continuing to assess the current roster. He addressed what he said are the Vandals' biggest immediate needs – running back and linebacker – with Wednesday's signings.
Running back Jerrell Brown and linebacker Eric Tuipulotu will join IU in January from San Mateo College. Two other California JC signees – linebacker Mark Millan and tailback Kris Olugbode – will also add depth and leadership, Petrino said.
The Vandals will sign a JC quarterback to compete for the starting job in the fall, Petrino said. They return senior-to-be QB Taylor Davis, as well as Coeur d'Alene native Chad Chalich and redshirt freshman Austin DeCoud.
Local journalism is essential.
Give directly to The Spokesman-Review's Northwest Passages community forums series -- which helps to offset the costs of several reporter and editor positions at the newspaper -- by using the easy options below. Gifts processed in this system are not tax deductible, but are predominately used to help meet the local financial requirements needed to receive national matching-grant funds.
Subscribe to the sports newsletter
Get the day's top sports headlines and breaking news delivered to your inbox by subscribing here.
---