News > Spokane
Police: Starbuck had ex-wife's death certificate displayed
Feb. 10, 2012 Updated Fri., Feb. 10, 2012 at 3:14 p.m.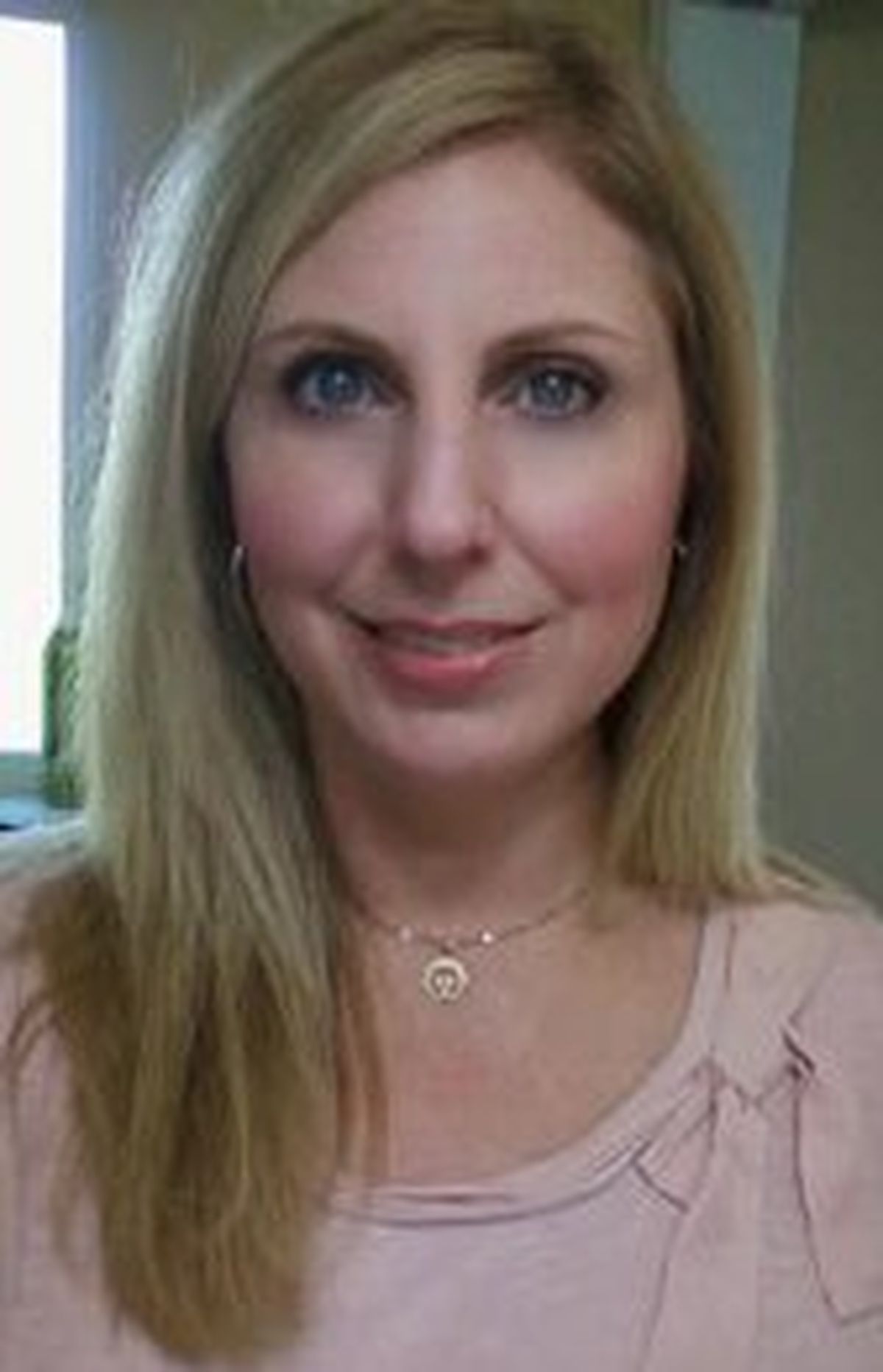 Homicide victim Chanin Starbuck, 42, was a mother of five. (Facebook)
A Deer Park man accused of strangling his ex-wife and posing her dead body had her death certificate displayed in his home when detectives arrested him this week, detectives say. Clay Duane Starbuck, 47, is charged with aggravated first-degree murder and sexually violating human remains in the death of Chanin Denice Starbuck, 42. Prosecutors are not seeking the death penalty. The only other punishment if convicted of aggravated first-degree murder is life in prison without the possibility of parole. Starbuck, a former Alaska oil worker with no criminal history, appeared in Spokane County Superior Court this afternoon via video from the jail after prosecutors formally charged him Thursday. He remains in jail on $1 million bond. The Starbucks' sons, Blake and Austin, attended the hearing but did not speak with journalists. Their father is prohibited from contacting them or their three siblings. The Starbucks divorced in July but were involved in legal battles over money and contempt of court claims when Chanin Starbuck's body was found Dec. 3 at her rental home at 509 N. Reiper St. in Deer Park. Her body was positioned in a way to humiliate her, and she appeared to have been sexually assaulted, according to the Spokane County Sheriff's Office. Detectives believe she was killed about 9:17 a.m. Dec. 1 based on a 911 call received from her phone. The call featured "a short high pitched guttural sound of a female followed by rustling noise consistent with a struggle, and then the phone was disconnected." The dispatcher called the phone back but it went to voicemail. The 17-year employee did not call back a second time and did not notify deputies of the call, which violates 911 protocol. The sheriff's office has since ordered a review of 911 hangup call procedures. Detectives believe Clay Starbuck lured his ex-wife from her home by telling her his car had broken down and she needed to drive their children to school. He violated a court-imposed no contact order by entering her home, then hid until she returned. He used her phone to text message a man she'd been seeing and pose as her to try to send detectives down the wrong path, the sheriff's office said. After Chanin's body was found, a local dentist and member of the church that the Starbucks belonged to, told detectives she had told him she feared Clay "would harm her to get out of paying child support and other divorce obligation," according to court documents. The man said Clay told him months ago that Chanin Starbuck "was having an affair, texting men and cheating on him." Clay told the man he installed a key stroke detection program on Chanin's computer to monitor her activities, documents say. Starbuck was arrested Monday after crime lab results linked him to DNA found on his ex-wife's body. Starbuck denied murdering Chanin and said his DNA was present at the scene because he used to live in the home. When detectives told him his DNA had been found under her fingernails and on her neck and face, he said nothing, according to court documents. Detectives asked Starbuck "why he killed Chanin" and asked him if he planned to do so after he was notified about a court judgement ordering him to pay her $9,000. Starbuck "nodded his head side to side as if saying no," detectives wrote. Detective Mike Ricketts said he asked Starbuck "if he was saying no he didn't kill her or no he didn't plan to kill her ahead of time. " "Clay did not respond to this question," according to court documents. "Clay remained stoic and non-verbal throughout the remainder of the interview." Detectives searched his home at 1625 E. Second Ave. Monday night, where they found the death certificate on display as well as a backpack containing divorce papers and printed emails between Chanin and another man. Detectives also found a computer hard drive labeled "Chanins desk top comp" and "12.21.11." Chanin Starbuck's photo identification also was hanging from a shelf in the closet. Longtime Spokane County Deputy Prosecutor Larry Steinmetz said he's never before charged someone with sexually violating human remains.
Local journalism is essential.
Give directly to The Spokesman-Review's Northwest Passages community forums series -- which helps to offset the costs of several reporter and editor positions at the newspaper -- by using the easy options below. Gifts processed in this system are not tax deductible, but are predominately used to help meet the local financial requirements needed to receive national matching-grant funds.
Subscribe now to get breaking news alerts in your email inbox
Get breaking news delivered to your inbox as it happens.
---