News > Features
Spotlight: Acclaimed classical guitarist LeFevre to perform Friday
Sun., July 15, 2012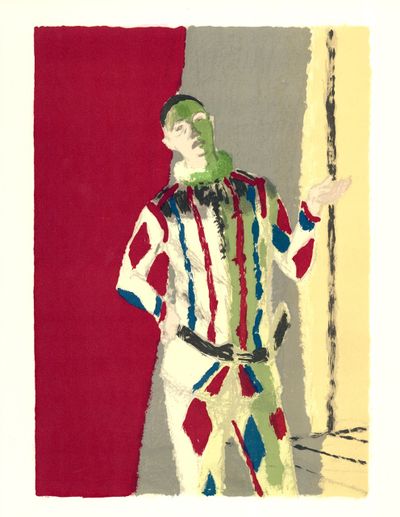 Michael LeFevre, an award-winning classical guitarist and professor at Walla Walla University, will perform Friday at the Holy Names Music Center.
LeFevre will present the premiere of "Sonata" by Bryan Johanson, an Oregon-based award-winning composer. He also will play works by Jorge Morel, Leo Brouwer, Marco Pereira in addition to J.S. Bach's BWV 995.
The concert, held in the McNally Recital Hall at Holy Names, will begin at 7 p.m. Tickets are $10 general admission and $5 for seniors and students. Holy Names is at 3910 W. Custer Drive on the Mukogawa Fort Wright campus, next to Spokane Falls Community College.
It's all about art
Three upcoming art shows recently caught my eye. They have nothing in common, other than they'll include cool-looking art from artists I like.
First up is the Painted Face American Indian Art Show and Auction, scheduled for next weekend in conjunction with the big Julyamsh powwow in Post Falls. The art will be on exhibit Friday and Saturday at the powwow, at the Greyhound Park and Events Center in Post Falls. The auction will be at 7 p.m. Saturday. There will be a reception for artists and buyers at the Jacklin Arts and Cultural Center on Thursday. Among the artists participating are George Flett, Ric Gendron and Terrance Guardipee. For details, visit julyamsh.com.
Meanwhile, up in the Garland District, the Tinman Gallery is holding its second Ozvitational art show beginning July 27. More than 40 artists, such as Mel McCuddin, Kay O'Rourke, Larry Ellingson, Sister Paula Turnbull and E.L. Stewart, were asked to create works based on the world of Frank L. Baum's "Wizard of Oz." The opening reception, from 5 to 8 p.m. on July 27, will include, among other light refreshments, OzCream from the Milk Bottle.
Then, at the Jundt Art Museum, a circus-themed show is set to open Aug. 17. The works, by American and French artists dating from 1930 to 1973, depict clowns, acrobats, animals, Ferris wheels and midways.
"Damn Everything but the Circus …" includes works of Chet La More, Gifford Beal, Georges Rouault and Claire van Vliet. The exhibit postcard, featuring Maurice Brianchon's "L'Arlequin," offers a tantalizing look at what's to come. The show will run through Nov. 17.
Our Town prize
The Palouse community of Uniontown, Wash., is one of 80 cities across the U.S. to receive an Our Town grant from the National Endowment of the Arts.
The grant program is designed to help revive their local communities by helping them transform into lively, attractive and sustainable places.
The Uniontown Community Development Association will use the grant to help develop a plan for a bicycle/pedestrian path between the town and Colton School, to place public art at the town points of entry, design an expansion of the Dahmen Barn to include an amphitheater stage, and a site plan for the Dahmen Barn site and field.
The grant is for $25,000 and the project cost is about $56,000, said Dale Miller, president of the UCDA. The group is fundraising to make up the balance and have most of it committed, he added.
"We didn't think we had much of a chance of getting an NEA Our Town grant," Miller said, "so it's been a pleasant surprise."
The community development group spearheaded efforts in 2004 to redevelop the Dahmen Barn to provide community art and performance space, classrooms and a retail shop.
"Cities and towns are transformed when you bring the arts – both literally and figuratively – into the center of them," NEA Chairman Rocco Landesman said in a news release. 
Local journalism is essential.
Give directly to The Spokesman-Review's Northwest Passages community forums series -- which helps to offset the costs of several reporter and editor positions at the newspaper -- by using the easy options below. Gifts processed in this system are not tax deductible, but are predominately used to help meet the local financial requirements needed to receive national matching-grant funds.
Subscribe to the Coronavirus newsletter
Get the day's latest Coronavirus news delivered to your inbox by subscribing to our newsletter.
---