News > Features
Book Notes: Vietnam memoir a unique partnership
Sun., July 29, 2012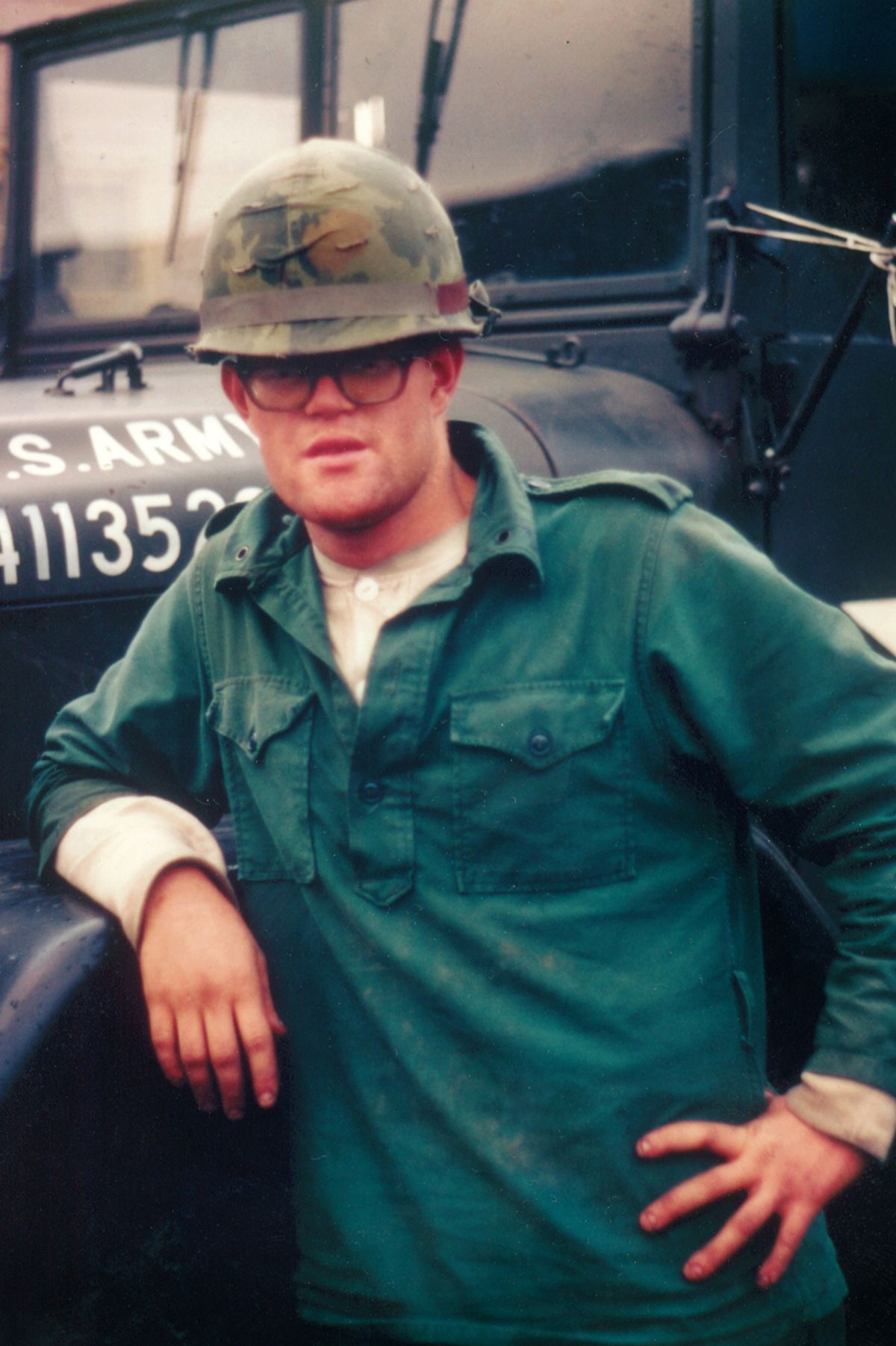 Grady Myers, who served as an infantryman in Vietnam, died in 2011.
Julie Titone and Grady Myers were married when they started work on his Vietnam memoir "Boocoo Dinky Dow." They finished it as a divorced couple when Myers became bedridden; he died in 2011. Titone, a former Spokesman-Review editor and reporter, will read from the self-published memoir, which features Myers' illustrations, at 7 p.m. Friday at Auntie's Bookstore, 402 W. Main Ave.
Titone, who now works at Washington State University in Pullman, took a few minutes to answer five questions about the book.
Q. What was it about Grady Myers' story that made you want to share it with the world?
A. It is universal: An aimless young man goes to war hoping for adventure but afraid. And it is unusual. In the national mental movie that is the Vietnam era, young men are often cast as draft dodgers or baby killers. Grady was neither. Nor was he an officer or journalist. He was an infantryman, an artist and at times a very funny guy.
Q. How much revision did the two of you do during your second run at the manuscript? What kinds of work did you have to do?
A. When I wrote the manuscript three decades ago, it was in third person. This time, I changed it to Grady's voice. So "Myers inherited the M-60" became "I inherited …" Grady tweaked the text quite a bit. We added more of his art to the original drawings, including four works from the National Veterans Art Museum. After he died in 2011, I did research to better explain military terms and history, wrote the preface and revised the ending. I was privileged to talk with men from Grady's platoon and made a few changes based on their memories.
Q. Did working on this together toward the end of Grady's life help the two of you bring closure to your own personal story?
A. The divorce that ended our 10-year marriage was amicable. We liked each other and shared the joys of raising our son. I found that, with maturity, I was more inclined to ask Grady about his emotions and he was more likely to share them. Some of his responses made their way into the revised book manuscript and enriched it.
Q. There's a blog connected to the book at www.shortcrazy vietnam.com. What kinds of feedback are you hoping to get there?
A. I call the blog "Memo to Charlie Company" because I want the men who served with Grady to see it as a channel for telling their own version of incidents in the book. No two people experienced the chaos and remembered the characters quite the same. I also welcome comments from other veterans and anyone with perspective to offer.
Q. Why tell this story now?
A. To honor a good man's memory and share his talents. It's also fitting, with 50-year commemorations of the Vietnam War under way, to recall the contributions – and the confusion and the cluelessness and the comradeship – of the people who served in it.
Local journalism is essential.
Give directly to The Spokesman-Review's Northwest Passages community forums series -- which helps to offset the costs of several reporter and editor positions at the newspaper -- by using the easy options below. Gifts processed in this system are not tax deductible, but are predominately used to help meet the local financial requirements needed to receive national matching-grant funds.
Subscribe now to get breaking news alerts in your email inbox
Get breaking news delivered to your inbox as it happens.
---