News > Spokane
After 25 years, still seeking answers
Detectives using new technology to work evidence in Weflen case
Wed., June 20, 2012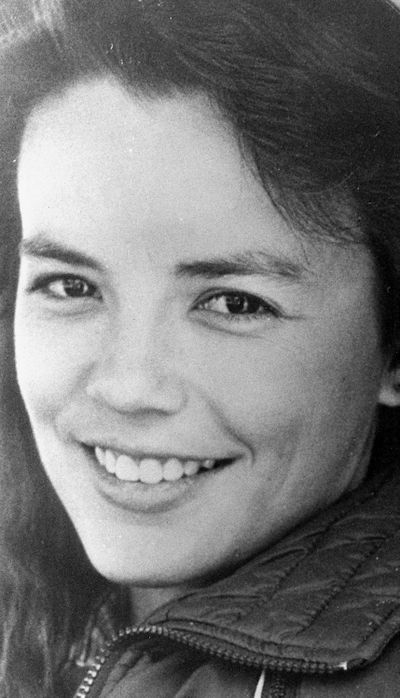 September will mark the 25th anniversary of the disappearance of Bonneville Power Administration worker Julie Weflen, yet the case remains one of the hottest at the Spokane County Sheriff's Office.
Detectives are hopeful old evidence recently resubmitted to the Washington State Crime Lab will bring some answers.
"With new technology, even since two years ago, sometimes they are able to detect more DNA," Detective Mike Ricketts, the most recent lead investigator on the case, said Monday.
In particular, the lab may be able to "narrow some stuff down for us" on a man who has been considered a "person of interest" for at least five years. Authorities declined to identify the man, who is dead. But that man was given a polygraph test in September 1987, which came back "deceptive."
Tests may be able to "confirm it's the person we think or come back and say no, it's not," Ricketts said.
Weflen worked out of a BPA substation in Mead and left there on the afternoon of Sept. 16, 1987, to check equipment at another substation in West Spokane. The 28-year-old technician was believed to have been abducted at the second substation, but no trace of her has ever been found.
Last November, Weflen's former BPA co-workers had hoped items found in a padlocked locker Weflen kept at the Mead substation might hold clues to her disappearance.
The locker had been left untouched since she disappeared, until a recent remodel when the padlock was cut off, authorities said.
But the items were primarily work-related and "not significant," Ricketts said. The detective won't elaborate further on the locker's contents for fear it could jeopardize future breaks in the case.
Weflen was one of three women who disappeared during an 18-month period in the mid-1980s whose disappearances remain unsolved.
Weflen's case received national attention, including a chapter in Ann Rule's 2004 book, "Kiss Me, Kill Me."
Meanwhile, tips about the case are called in regularly, and have stepped up since March when BPA offered a new $25,000 reward for information leading to the arrest and conviction of anyone involved in Weflen's disappearance.
Doug Johnson, a BPA spokesman, said discovering the former co-worker's contents in the locker factored into the company's decision to put up the reward, but it was a small part.
"We take our efforts here to create an atmosphere of safety and security," Johnson said. "We haven't forgotten. To this day we are concerned. We want to do what we can to keep this case at the forefront … and share any information with the law enforcement that's so diligently working on the case."
He added, "She still has friends and co-workers here. We want to do anything we can do."
Local journalism is essential.
Give directly to The Spokesman-Review's Northwest Passages community forums series -- which helps to offset the costs of several reporter and editor positions at the newspaper -- by using the easy options below. Gifts processed in this system are not tax deductible, but are predominately used to help meet the local financial requirements needed to receive national matching-grant funds.
Subscribe to the Coronavirus newsletter
Get the day's latest Coronavirus news delivered to your inbox by subscribing to our newsletter.
---