Sports > Gonzaga athletics
Jones' walk-off homer lifts Cougs past OSU
Sat., May 19, 2012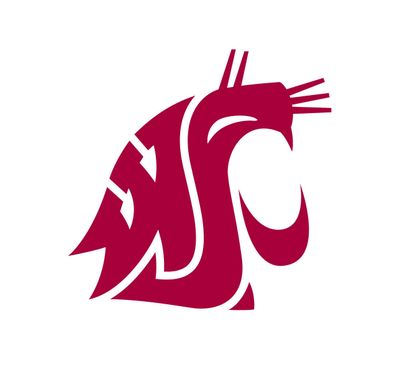 PULLMAN – Autograph-seekers found their man just outside the press box atop the Bailey Brayton-Field seats, an unlikely hero signing baseballs and T-shirts and game rosters. It was P.J. Jones, Washington State's freshman catcher who entered Saturday's game against Oregon State without a home run in his brief Cougars career, but left with a walk-off blast in a game his team absolutely had to win. WSU might not make the NCAA tournament this year. But Jones at least gave the 1,253 in attendance something to feel good about Saturday, belting a two-out, walk-off grand slam over the left-field fence in the ninth inning to lift the Cougars to a 9-5 win over the Beavers. The teams will decide the three-game series at noon today. OSU won the first game 10-2. "It was great having runners in scoring position in the first place," said Jones, a .298 hitter. "The pressure was on them the whole time. The guy couldn't walk anybody, so he had to just try to throw a strike. I was looking for a good pitch to hit, and I got one." It was sweet, ninth-inning vindication for a WSU team that has struggled in the final frame all season. They'd scored just 12 ninth-inning runs in 50 games prior to Saturday's ninth, and the Beavers had already scored a run in the top of the inning to prolong the back-and-forth contest. OSU (34-18, 14-12 Pac-12) reliever Scott Schultz walked Ian Sagdal to start the ninth, then hit Kyle Johnson with a pitch as he attempted to bunt. The Beavers brought in Matt Boyd to pitch, and WSU designated hitter Collin Slaybaugh moved the runners up with a sacrifice bunt. Boyd countered with an intentional walk to Cougars slugger Taylor Ard, then got Derek Jones to pop out to third base on a 3-2 count. So in stepped P.J. Jones, who took ball one, dug in and told himself he wasn't going to swing at anything that wasn't a fastball. "That one," Jones said, "I felt like I got it good." He did, lacing a deep drive that bounded off the net protecting the scoreboard in left-center field, the Cougars maintaining their ultra-slim postseason hopes for at least one more day. "You've got to believe," said coach Donnie Marbut. "You've still got to come out and play the game and do it the way you do it. But you've got to believe. You've got to have serious belief, and at times our team has lacked belief. Maybe this can jump start us for tomorrow." The Cougars (26-25, 11-15 Pac-12) almost certainly have to win out to earn an NCAA bid. After today's series-ender against OSU, they play a nonconference game against Gonzaga next week before finishing the season with a three-game series at Washington. It looked as if those hopes might end on Saturday, as OSU scored two runs in the first inning off WSU starter J.D. Leckenby, a quick start similar to the early-game troubles that doomed the Cougars on Friday. But WSU came right back with three runs of its own in the bottom half of the first, tacked on another in the fourth and another in the sixth after OSU tied the game two separate times, and got enough out of Leckenby to hand the game over to the bullpen. Leckenby made it through five innings, scattering six hits while allowing four runs. Anthony Drobnick earned the win despite allowing the Beavers to tie the game on a two-out double by Tyler Smith in the ninth inning. Gonzaga 5, Portland 3: Marco Gonzales (7-2) threw eight strong innings and Clayton Eslick had two hits and scored twice as the Bulldogs (31-20, 11-9) beat the Pilots (25-22, 12-11) in the middle game of a three-game West Coast Conference series at Patterson Baseball Complex in Spokane. Gonzales struck out eight and allowed one run on four hits. The Bulldogs will look for the sweep in today's 1 p.m. series finale. First pitch is set for 1 p.m. Arizona State 8, Washington 4: Abe Ruiz and Beau Maggi each drove in three runs to guide the Sun Devils (27-23, 16-10) past the Huskies (34-18, 11-15) in a Pac-12 Conference series game at Packard Stadium in Tempe, Ariz.
Local journalism is essential.
Give directly to The Spokesman-Review's Northwest Passages community forums series -- which helps to offset the costs of several reporter and editor positions at the newspaper -- by using the easy options below. Gifts processed in this system are not tax deductible, but are predominately used to help meet the local financial requirements needed to receive national matching-grant funds.
Subscribe to the sports newsletter
Get the day's top sports headlines and breaking news delivered to your inbox by subscribing here.
---