News > Spokane
2 Spokane officers injured arresting DUI suspect
UPDATED: Tue., May 22, 2012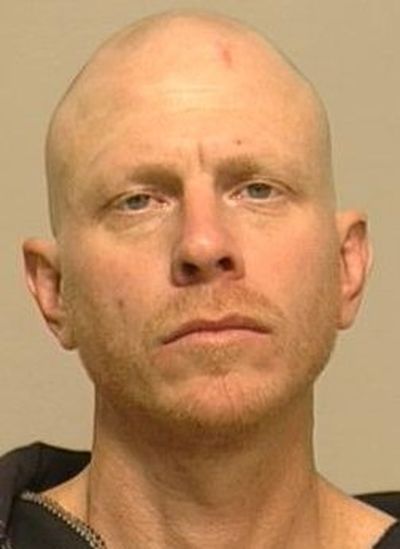 Two Spokane police officers suffered minor injuries Monday night in a chase with a suspected drunken driver. Stephen Patrick Link, 46, is accused of hitting Sgt. Kurt Vigessa and Officer Ron Van Tassel in their heads as they chased him after he ran from his car near the Rosauers grocery store in Browne's Addition at 1800 W. 2nd Ave. Sgt. Tom Lee shocked Link with his Taser as Link "was still violently fighting" with police after he arrived to help, according to a news release. Police found a bag of methamphetamine, more than $7,000 and suspected stolen gift cards on the ground next to Link. They believe he retrieved those items from his car before he fled. Vigessa attempted to stop Link for drunken driving near North Ash Street and West Grace Avenue, but he fled and crossed the Maple Street Bridge into downtown. Cpl. Shane Oien deployed spike strips that disabled the car, which came to a stop near the Rosaurers. Vigessa and Van Tassel were treated and released at a local hospital. Link was treated at the scene by medics, then transported to a local hospital "for back pain resulting from a self-described pre-existing injury." He's now in jail on charges of attempting to elude police, possession of a controlled substance with attempt to deliver, driving under the influence and two counts of third-degree assault. Link is a former Crime Stoppers fugitive with convictions for drug possession, bail jumping, possession of stolen property and first-degree unlawful possession of a firearm.
Local journalism is essential.
Give directly to The Spokesman-Review's Northwest Passages community forums series -- which helps to offset the costs of several reporter and editor positions at the newspaper -- by using the easy options below. Gifts processed in this system are not tax deductible, but are predominately used to help meet the local financial requirements needed to receive national matching-grant funds.
Subscribe to the Coronavirus newsletter
Get the day's latest Coronavirus news delivered to your inbox by subscribing to our newsletter.
---