News > Spokane
1992 murder trial begins against sex offender
Wed., May 30, 2012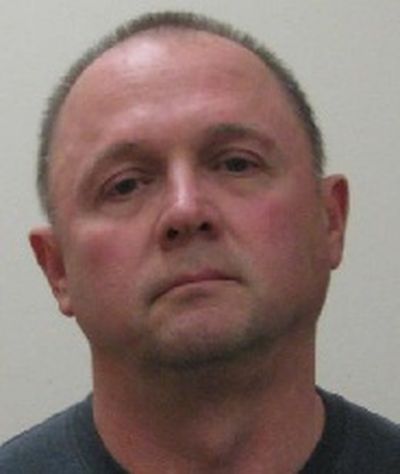 The lengthy trial of a convicted robber has begun this week after DNA linked the registered sex offender with a fake beard used during the killing of a Spokane Valley business owner in 1992. Patrick K. Gibson, 60, is charged with first-degree murder in connection with the Nov. 7, 1992, slaying of Brian Cole, who — according to witnesses — was robbed at gunpoint by a man who also indicated he was willing to hurt Cole's wheelchair-bound wife. The crime went unsolved for about 19 years until DNA from the fake beard from the crime scene at Cole's Traditions in Oak on East Sprague prompted detectives to arrest Gibson, who has convictions in Oregon, Nevada and California for kidnapping, rape, robbery and bank robbery. Deputy Spokane County Prosecutor Tony Hazel said he expects the bench trial before Superior Court Judge Tari Eitzen to last two-and-a-half weeks, based on the number of witnesses and evidence. Hazel and Jack Driscoll, chief deputy criminal prosecutor, are handling the case against Gibson, who is being defended by Victoria Blumhorst and John Whaley. On the witness stand, Deputy David Trautman testified about how he was the first person to respond to the robbery call, which indicated a victim had been shot. "I went inside the store, contacted the victims and made sure the bad guy was gone," Trautman said. "Brian Cole was lying behind the counter … right inside the main entrance. He was bleeding out of the right side of his head. "He was talking with me. He was concerned whether he would be alright," Trautman said. "His wife was in a powered wheelchair nearby. She was very concerned about her husband." Trautman said he did the best he could to get a description of the suspect and to relay that information to other deputies. Trautman later was able to speak with Michele Cole who said that a man came into the store and said it was a robbery. Her husband asked the man, "You're kidding." Brian Cole explained to the robber that his customers paid by check or bank card and the store kept no cash on hand. The robber then demanded wallets from the Coles, said Trautman, reading from his 20-year-old report. At one point, Brian Cole asked the suspect, "You are going to hurt a handicapped lady?" and the suspect replied, "Yeah, I just might," Trautman said. Soon after, Brian Cole jumped the suspect who produced a .22 caliber pistol and shot Cole twice in the head and once in the chest. He died 90 minutes later on the operating table at Spokane Valley Medical Center. Michele Cole told Trautman that she remembered the suspect as being clean shaven except for a fake beard that covered the lower portion of his face. It was the beard, according to court records, that eventually helped detectives charge Gibson with the crime based on a DNA match. Now retired sheriff's detective Mark Henderson, who was the lead detective in the case, explained at the time detectives relied much more on fingerprints and hair fibers to identify suspects. The case went unsolved despite being featured on "America's Most Wanted" in January 1993, according to newspaper archives. Detectives reviewed the case in December 2010 and learned that the fake beard had never been submitted for DNA testing. In April 2011, the results matched Gibson, who had his DNA profile in a national database from a previous conviction. Sheriff's detectives Lyle Johnston and Mike Drapeau traveled last year to Stanwood, Wash., and arrested Gibson, who is also a registered sex offender. The detectives also learned from FBI agents that Gibson wore fake beards while committing other robberies for which he was later convicted.
Local journalism is essential.
Give directly to The Spokesman-Review's Northwest Passages community forums series -- which helps to offset the costs of several reporter and editor positions at the newspaper -- by using the easy options below. Gifts processed in this system are not tax deductible, but are predominately used to help meet the local financial requirements needed to receive national matching-grant funds.
Subscribe to the Coronavirus newsletter
Get the day's latest Coronavirus news delivered to your inbox by subscribing to our newsletter.
---