News > Idaho
Idaho tax protester Hart files for bankruptcy
Thu., May 31, 2012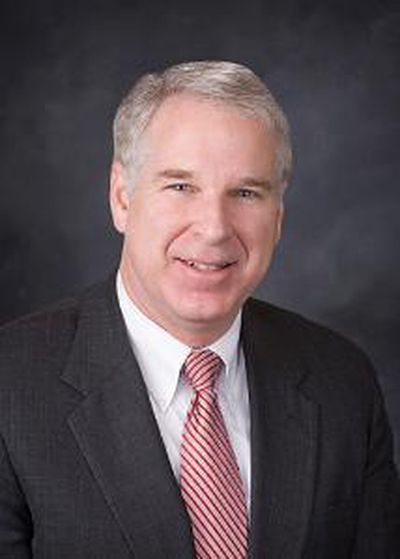 BOISE – Tax-protesting Idaho state Rep. Phil Hart, who lost his bid for a fifth term in the GOP primary two weeks ago, has filed for bankruptcy.
In Hart's petition for Chapter 13 bankruptcy, he lists just three creditors: the IRS, the Idaho State Tax Commission and Anderson & Krieger, a construction-defect law firm in Sacramento, Calif.
Hart, a structural engineer, also is facing a lawsuit from the U.S. Justice Department seeking to foreclose on his Athol home for more than $500,000 in back federal income taxes, penalties and interest, and a state order to pay more than $53,000 in back state income taxes, penalties and interest.
Michael McFarland, Hart's Coeur d'Alene attorney in the bankruptcy proceeding, said he is "not in a position to discuss details," including whether the foreclosure and bankruptcy are related.
Hart's filing doesn't list total debt, but that must be detailed in subsequent filings the court has ordered him to make within 14 days.
Chapter 13 bankruptcy, also known as a wage-earner's plan, is intended to help workers keep their property by developing a three- to five-year plan to pay at least a portion of their debt, according to a summary provided by the U.S. court system. It is one of the two forms of bankruptcy filings that, if approved, can lead to the discharge of tax debt, and can halt foreclosure proceedings.
A trial is currently set to start in the foreclosure case on Nov. 6.
"It'll temporarily stop it, because as soon as the bankruptcy is filed, a bankruptcy stay is put into effect," said Boise bankruptcy attorney Frances Stern. "What he's probably going to try to do is put a plan together that addresses the IRS debt in the plan, so he can keep the house."
Chapter 13 bankruptcy is the most common form of bankruptcy, Stern said; it allows a person to reorganize their debts by setting up a plan to pay a certain percentage of them back over 46 to 60 months. "IRS debt is generally a priority debt, which will get paid before any other unsecured debt," Stern said. "The IRS can be aggressive in these things."
The other form of bankruptcy is a Chapter 7 liquidation. "It's what people generally think of when they think about a bankruptcy," Stern said. "Whatever you can't exempt would be liquidated."
In Hart's filing, he checked a box characterizing his debt as "primarily consumer debts, defined as … incurred by an individual primarily for a personal, family or household purpose."
The Athol home that Hart is trying to save was built in part with logs he illegally harvested from state school endowment land in 1996. Hart maintained he had the right as a citizen to take the logs for free, but he lost repeated court appeals and never fully satisfied a court judgment in the case.
Hart maintains that both state and federal income taxes are unconstitutional. He stopped filing tax returns for three years in the 1990s while he unsuccessfully pressed a lawsuit arguing the federal income tax was unconstitutional. Since then, he's started paying again and maintains he's paid up, but both federal and state authorities dispute that.
Hart faced multiple ethics complaints in the House last year over the timber case and his tax fights. He's repeatedly claimed legislative privilege to win delays in his state and federal tax cases, and he offered legislative privilege as a defense in the IRS foreclosure case, but a federal judge rejected that.
He lost his seat on the House tax committee and gave up his transportation committee vice-chairmanship to avoid ethics sanctions, and he apologized to the House last year. Two weeks ago, he lost the GOP primary in a four-way contest to Hayden businessman Ed Morse, who will face Democrat Dan English for Hart's House seat in the November election.
Local journalism is essential.
Give directly to The Spokesman-Review's Northwest Passages community forums series -- which helps to offset the costs of several reporter and editor positions at the newspaper -- by using the easy options below. Gifts processed in this system are not tax deductible, but are predominately used to help meet the local financial requirements needed to receive national matching-grant funds.
Subscribe now to get breaking news alerts in your email inbox
Get breaking news delivered to your inbox as it happens.
---