News > Features
Magic of 'Mary Poppins' coming to CdA this summer
Standing in industry helped theater group land Disney favorite
Thu., Nov. 15, 2012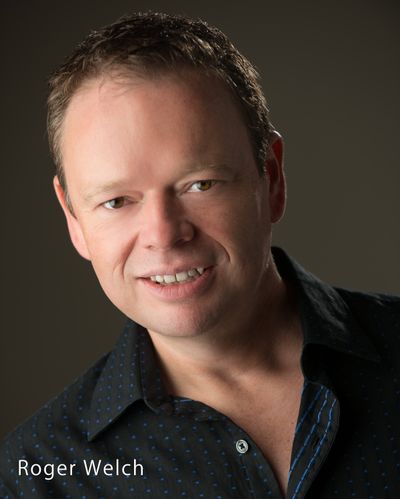 Roger Welch returns to New York City for a couple of months each year. While there, he works – most recently directing Mark Cotter in a cabaret at the Metropolitan Room. He reconnects with friends. He keeps an eye open for plays that would be good for Coeur d'Alene Summer Theatre.
This time, he landed "Mary Poppins," making Coeur d'Alene Summer Theatre one of a handful of regional theaters that will stage the musical next year.
"This is going to five or six theaters in the country, and they gave it to us," Welch said.
It's rare for a play to be released to the regional theater market while it's still running on Broadway and still out on national tour, said Welch, the theater's artistic director. And in this case, any theater seeking the rights to "Mary Poppins" would need approval not only from the rights management agency, but also from Disney and producer Cameron Mackintosh.
So Welch got an appointment with Carol Edelson, a vice president at Music Theater International, the "Poppins" licensing agency. As soon as he asked her about it, the phone rang. It was someone from Disney Theatricals. So Edelson put the question to them: Could Coeur d'Alene Summer Theatre have the rights to "Mary Poppins"?
Then, as Welch related it, the reply was, "We know them. They do great work."
Edelson in an email said it was fortuitous that Welch was in the room during that call. "(It) allowed us to have a conversation on the spot and opened doors for Coeur d'Alene Summer Theatre."
If the meeting took place at the right time, the summer theater was in the right place, as the agency sees it, Edelson said.
"Because we are following in the wake of the North American tour as well as limiting the regional concentration of the first blush of productions, geography is one important consideration," Edelson said. "Additionally, we choose vibrant theaters whom we feel confident will do 'Mary Poppins' proud."
The other theater companies that got the rights, Welch said, are large with multimillion-dollar budgets, such as Musical Theater of Wichita. To be included among them is an honor, he said.
"We are known in the industry," Welch said. "What I think is that we're more well-known in New York than we are in Coeur d'Alene."
Bringing "Mary Poppins" to Coeur d'Alene will mean some shuffling of the schedule. The planned revival of "The Music Man" will be scrapped, while the season's fourth offering will be "Romance Romance," a small-cast play about, well, "romance and relationships," Welch said. The play opened on Broadway in 1988 with Scott Bakula in the lead, ran for 297 performances and was nominated for five Tony Awards.
The other plays of the season will be "Big River" and " 9 to 5."
Anyone who saw "Mary Poppins" when it came to Spokane with the Best of Broadway series earlier this year will know the technical demands of the show. There will be lots of wire work, dancing chimney sweeps, changing sets and cockney accents.
"We've always been able to pull it off," Welch said, crediting the company's creative team. "We really make magic happen within our budget. … One thing we aim to do is produce the same show for a lot less money for the consumer."
Local journalism is essential.
Give directly to The Spokesman-Review's Northwest Passages community forums series -- which helps to offset the costs of several reporter and editor positions at the newspaper -- by using the easy options below. Gifts processed in this system are not tax deductible, but are predominately used to help meet the local financial requirements needed to receive national matching-grant funds.
Subscribe now to get breaking news alerts in your email inbox
Get breaking news delivered to your inbox as it happens.
---