Sports
Eagles start focusing on North Dakota
Tue., Oct. 2, 2012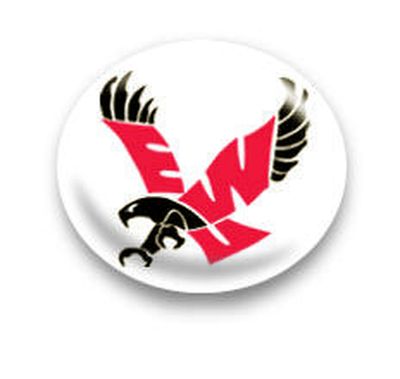 Unofficially, summer in Cheney ended late Tuesday afternoon. Just as Eastern Washington football practice began, a chilly wind swept away the last warm feelings from last weekend's win over Montana. The cold reality is that a good North Dakota team will come to Roos Field on Saturday. "The one thing we talked about Monday was studying film with the same attitude had we not won that game," Eastern head coach Beau Baldwin said. "We told the players, 'Don't just look at that end result, figuring we had everything figured out, because we certainly don't.'" Certainly not on defense, as the seventh-ranked Eagles (3-1 overall, 2-0 Big Sky Conference) gave up 433 yards rushing to Montana – the most in almost four years. "It hurt," said safety Allen Brown, Eastern's most valuable defensive player against the Grizzlies. North Dakota (3-2 overall, 1-1 Big Sky after a 35-17 home loss to Cal Poly) presents a "completely different" look on offense, including a big-play passing threat. The main target is wide receiver Greg Hardin, who ranks second in the Football Championship Subdivision with seven touchdowns. Hardin has 24 catches for 495 yards. North Dakota has a potent and balanced offense, rolling up 477 yards in a 49-41 loss to Football Bowl Subdivision San Diego State. Baldwin said that based on watching film of Eastern, North Dakota might run more than Montana did, but cited a difference in schemes. Regardless, Baldwin hopes that defensive end Paul Ena continues his recovery from a wrist injury that he suffered at Washington State on Sept. 8. Linebacker Zach Johnson is still day-to-day with a hamstring injury, while Baldwin hopes to see the return of safety Jeff Minnerly (collarbone) at the end of the season. "It's hard for Jeff because he's so competitive and cares so much," Baldwin said. "But he's going to be great working with those young guys (in the secondary)." Minnerly was on the field Tuesday, shoulder in a sling, offering pointers to players vying to replace him as the holder on placement kicks. On offense, Baldwin said he was pleased by the progress shown by redshirt freshman quarterback Vernon Adams, who threw two touchdown passes in the final two minutes and 19 seconds against Montana. "He took a huge step," Baldwin said. "He went through a rough stretch (an interception and a lost fumble in the fourth quarter), but he made a lot of plays." Enough plays that Baldwin said Adams would start this weekend. "And from there we always evaluate, as we do with any position," Baldwin said. Baldwin praised Adams' attitude during that rough stretch against Montana on Saturday, saying the late rally probably wouldn't have transpired with a bad demeanor. That figures to be tested this Saturday by a veteran defense, which Baldwin said is better than the score showed against Cal Poly (the run-oriented Mustangs pulled away in the fourth quarter thanks to turnovers).
Local journalism is essential.
Give directly to The Spokesman-Review's Northwest Passages community forums series -- which helps to offset the costs of several reporter and editor positions at the newspaper -- by using the easy options below. Gifts processed in this system are not tax deductible, but are predominately used to help meet the local financial requirements needed to receive national matching-grant funds.
Subscribe to the sports newsletter
Get the day's top sports headlines and breaking news delivered to your inbox by subscribing here.
---