Sports
Eagles cautiously accept No. 1 label
Tue., Oct. 16, 2012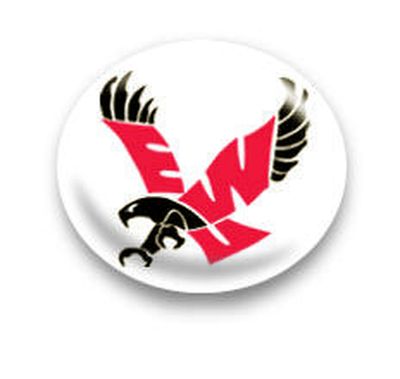 Eastern Washington players and coaches have embraced the idea of being No. 1. They've also embraced the reality that being No. 1 isn't the same thing as being perfect. "The thing is you want to embrace that you've done things right to become No. 1, but consistency and character can keep you there," head coach Beau Baldwin said before Tuesday's practice. A day earlier, following Saturday's landmark 27-24 win at Montana State, the Eagles moved into the top spot in The Sports Network FCS rankings. "It's all about being consistent, no matter who's coming up, no matter what the weather's like," Baldwin said. So on a chilly, wind-blown afternoon at Roos Field, Baldwin focused on the consistency that brought the Eagles to an unprecedented 4-0 record in the Big Sky Conference going into Saturday's homecoming game against 3-1 Sacramento State. Kickoff is at 4:05 p.m. Baldwin said a letdown wouldn't be consistent with this team's character, noting that the Eagles might have been ripe for a fall after the "crazy" win over Montana, yet responded with a dominant performance the following week against North Dakota. The same goes for the reaction to Saturday's huge win at Montana State. "I'm not going to say that the only reason we could get beat is because we had a letdown," Baldwin said. "You can scheme all you want, but it all comes down to the guys." That would include quarterback Vernon Adams, who endured his toughest day of the year in Bozeman. "I came in Sunday and watched film, and I wasn't happy at all with the way I played," said Adams, who completed 12 of 30 passes for 140 yards and two interceptions. "They (the MSU defenders) were in the right places in the right time, but mainly it was my technique," Adams said. "Even my high school texted me the next morning, and the coaches told me keep my left shoulder in. I was throwing open-chested." Baldwin said he predicted some "highs and lows" for Adams, a redshirt freshman, but added that Adams has seemingly already "gone through a whole season" after taking over the starting spot less than month ago. And fittingly after a game that was won largely on defense and special teams, Baldwin said the latter is the best he's seen in four-plus seasons as head coach. Notes: Running back Jordan Talley was back in pads after being cleared to play following recovery from a concussion. … Homecoming activities will include a parade, pep rally and bonfire downtown Cheney at 7 p.m. Friday.
Local journalism is essential.
Give directly to The Spokesman-Review's Northwest Passages community forums series -- which helps to offset the costs of several reporter and editor positions at the newspaper -- by using the easy options below. Gifts processed in this system are not tax deductible, but are predominately used to help meet the local financial requirements needed to receive national matching-grant funds.
Subscribe to the sports newsletter
Get the day's top sports headlines and breaking news delivered to your inbox by subscribing here.
---