News > Spokane
McKenna looks to end Democrats' streak
GOP candidate believes voters value person, not party
Tue., Oct. 16, 2012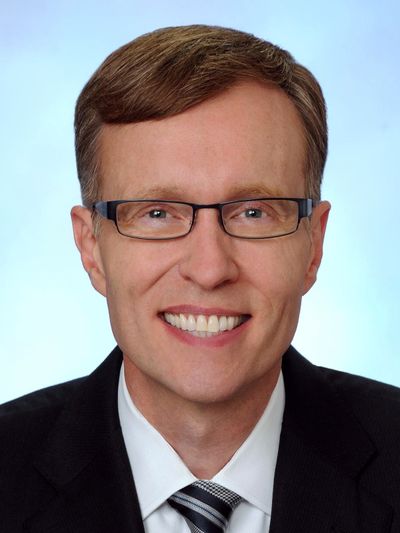 Editor's note: See the profile of gubernatorial candidate Jay Inslee on page A8.
OLYMPIA – The last time Washington had a Republican governor, Rob McKenna was student body president at the University of Washington.
That start of his political career put him on a trajectory that landed him as a popular two-term attorney general and inevitable candidate for the state's highest office. McKenna is currently one of only two statewide-elected Republicans (Secretary of State Sam Reed is the other) in Washington, a state that hasn't voted for a Republican governor since 1980. The closest Republicans got was in 2004, when Dino Rossi came within 133 votes of Gov. Chris Gregoire in an election that saw two recounts and a court challenge.
McKenna points to that razor-close race as proof that history isn't working against him.
"This state is not a deep blue state," he said. "It's a 50-50 state. We have a much larger group of people who vote for the person and not for the party."
And he says recent history has voters wanting something different. He cited the state's unemployment rate, which has wavered between 8 and over 9 percent over the past year, recent state budget woes and a court mandate for the state to properly pay for public education.
He insists that Democrats "have no credible claim that they should be returned to power."
"Instead, they're making things worse, year after year," he said.
In a state where Democrats control the governor's office and both chambers of the Legislature, as well as the state's congressional delegation, McKenna has to appeal to voters who may be voting Democrat on federal races.
McKenna points to his success getting elected statewide twice as attorney general, including the fact that he received more than 53 percent of the vote in vote-rich King County during his last election bid, meaning that Democrats and independents there cast their vote for him.
The question is whether Democrats and independents who voted for McKenna in 2004 and 2008 will make the same decision for the top race in the state.
University of Washington political science professor Matt Barreto said voters make a distinction between the governor's race and other statewide offices.
"The other offices are more administrative offices where candidate quality matters more than political party," he said. "Governor is one of the most partisan offices we have; it's the equivalent of president for our state. Party attachment and ideology really come through during the governor's election."
Barreto said the presence of both gay marriage and marijuana legalization measures on the ballot this year will mobilize younger, more liberal voters that might not otherwise vote. McKenna is opposed to gay marriage; his Democratic opponent, Jay Inslee, supports it. Both candidates have said they'll vote against the pot legalization initiative.
A recent poll by Stuart Elway showed 42 percent of respondents identify as Democrat, 26 percent as Republican and 32 percent as independent.
"It doesn't mean the governor's election won't be close," Barreto said. "But McKenna has a lot more challenges, part of them being elected governor in a state that votes Democrat."
After leading in the polls from the time he announced, McKenna's campaign hit a few stumbles over the summer. He was captured on audio telling a Democratic tracker to "go get a job," he had to explain his comments that the "Seattle media" misinterpreted his reaction on the Supreme Court ruling upholding the health care law, a campaign staffer resigned for an offensive tweet she sent about Asians before she joined the campaign, and McKenna was taped hurrying away from a TV reporter asking about gun control after the theater shooting in Aurora, Colo.
His poll numbers dropped, though still within the margin of error, and he was behind in the final "top two" primary tally that officially advanced him to the general election ballot with Inslee.
Elway's September poll showed that while the number of self-identified Democrats grew by 7 percent since the summer, McKenna's poll numbers increased at that same time, from 36 percent in July to 41 percent last month.
"Although the tide seems to be running toward the Democrats, McKenna is swimming against it," Elway said.
McKenna's path to gubernatorial politics started when he was elected student president at the University of Washington in 1984. That was around the same time that Washington's last Republican governor, John Spellman, was departing the job. McKenna met his wife, Marilyn, while in college, and they have four children. His oldest daughter, Madeline, followed in his footsteps and served as student president at UW, and she's now working on his campaign.
His next election brought him to the King County Council, and after several years there, McKenna was elected attorney general in 2004. In that position, he has focused on battling sex offenders, identity theft and methamphetamine abuse.
He took a political risk in 2010 when he joined the GOP lawsuit against the national health care overhaul, going against the wishes of Gov. Chris Gregoire and other state Democrats.
While McKenna insists that politics were not behind his decision to sign onto the lawsuit, Democrats seized on the opportunity to paint McKenna as a partisan who was too conservative for Washington state.
"The minute Rob McKenna filed a lawsuit against federal health care, he shows what you have when you have an ideological executive running the state," said Christian Sinderman, a Democratic political consultant who is currently working on several Democratic campaigns, including the campaign of McKenna's opponent, former congressman Jay Inslee.
When the U.S. Supreme Court upheld the law in June, McKenna said that now that the law is considered constitutional Congress shouldn't try to repeal it. However, a week later he appeared to distance himself from those remarks, telling a business group in Yakima he was misinterpreted by the "Seattle media." Ultimately, his campaign said that his position was the same, and he later wrote an op-ed expressing concerns only about the Medicaid expansion part of the law, and saying the state should "demand greater flexibility over its program."
McKenna has also tried to distance himself from national party politics. He didn't go to the Republican National Convention in August, and when Republican vice presidential candidate Paul Ryan was in Bellevue last month for a fundraiser, McKenna was at his own event in Moses Lake.
McKenna bristles at the idea that if Republicans are slumping nationally it will affect his race, noting that in 2008 President Barack Obama carried the state by 17 points and he won his second statewide term as attorney general by 19 points.
"What voters in this state care about in state races are what you are going to do in Olympia," he said.
Local journalism is essential.
Give directly to The Spokesman-Review's Northwest Passages community forums series -- which helps to offset the costs of several reporter and editor positions at the newspaper -- by using the easy options below. Gifts processed in this system are not tax deductible, but are predominately used to help meet the local financial requirements needed to receive national matching-grant funds.
Subscribe now to get breaking news alerts in your email inbox
Get breaking news delivered to your inbox as it happens.
---