News > Obituaries
Obituary: Fulbright, Louise C. Stephan Cox Thurber
Age 100
Wed., Oct. 17, 2012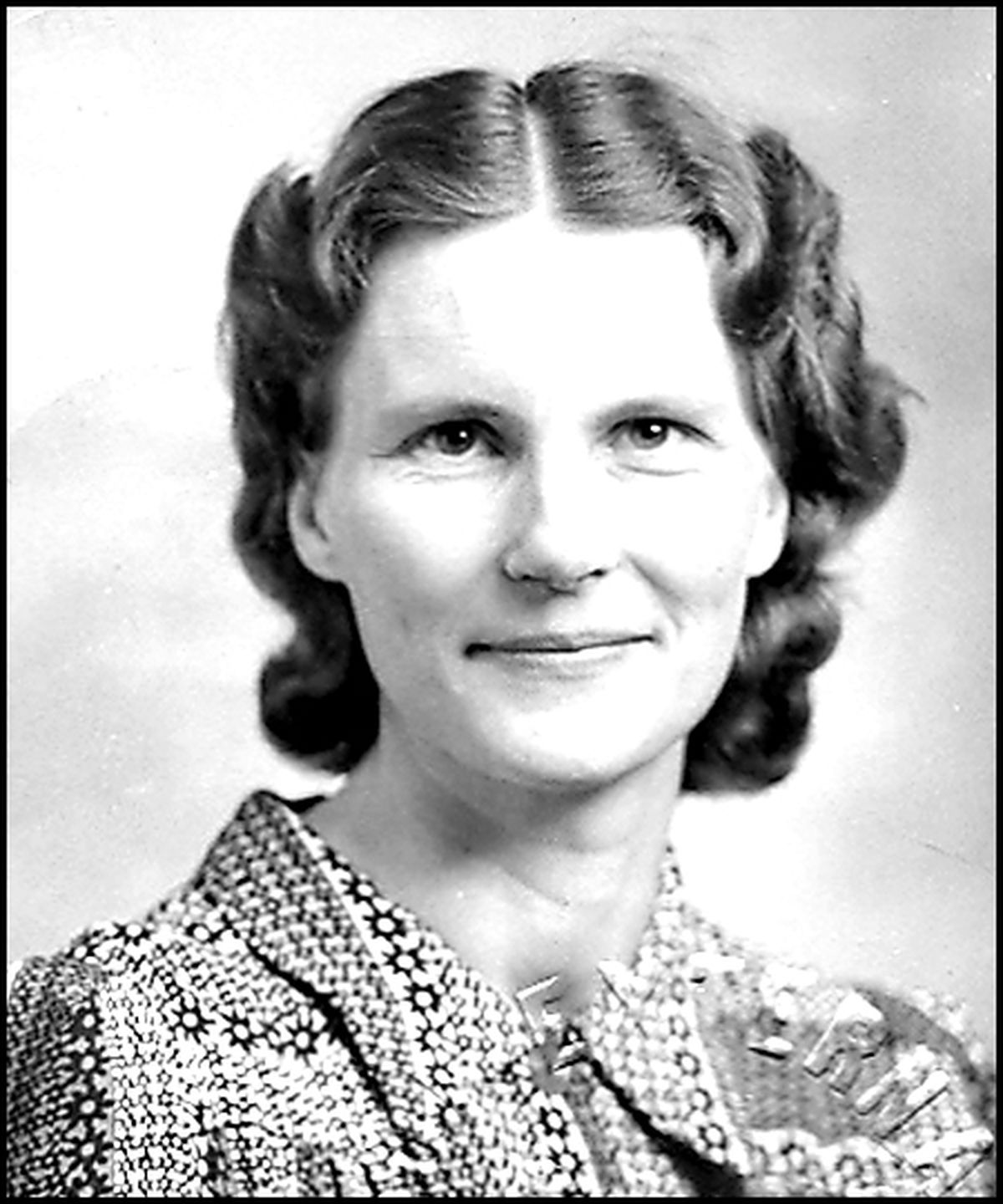 FULBRIGHT, Louise C.

(Stephan) (Cox) (Thurber)

1911-2012

Died October 14, 2012 at Churchill Adult Family Home, Spokane Valley, WA.
Louise was born December 23, 1911 at Muenster, Saskatchewan, Canada, the daughter of Herman and Emma Braun Stephan who were among the early German Lutheran settlers around Lanigan, Saskatchewan prairie.
She spent her younger years with her parents and six siblings on their family farm and at the age of 16 received provincial high school curriculum and university studies at the small private school, Luther College in Regina, Saskatchewan, which was dedicated to the education of prairie students.

Following her studies, she returned to Lanigan where she met and married Gilbert G. Cox on October 21, 1933.
Following their marriage they resided in Melfort, Lanigan and Regina, Canada.
In 1942, Louise and Gilbert made their home in Spokane, WA via Bonners Ferry.
Louise was naturalized a United States citizen on June 22, 1945.
In Spokane she was employed at the USO, the Moose Lodge, the Coeur d' Alene Hotel and the Spokane Club.
In 1952 her husband, Gilbert passed away following a battle with cancer.
They had six children during this marriage, one boy and five girls.
On April 10, 1953, she married Frank W. Thurber, a lumberman from Half Moon Prairie, Washington.
Following the birth of her sixth daughter, Tracey, she accompanied Frank throughout Montana, Idaho, Oregon, Arizona and California during his career.
She returned to Spokane in 1960.
Then, in 1967 she, along with her husband, Frank and her son, Gilbert, formed the TC&M Lumber Company on Mission Avenue, which serviced Washington and Idaho saw mills.
Frank preceded her in death in 1979.
Louise remained a resident of Spokane and in 1983 married Howard J. Fulbright, a longtime Washington resident.
She and Howard remained together for over 27 years, until his death in 2011.
She is survived by her six daughters, Maxine Polich and Marlene Reagan of Spokane Valley, Maureen Moehle of Grand Prairie, TX, Marilyn Henderson of Spokane, Adelaide Quebodeaux of Murphy, TX and Tracey Schultz of Albany, OR; 15 grandchildren; 26 great grandchildren and seven great-great grandchildren.
In addition to her late husband's, she is preceded in death by her son, Gilbert of Spokane; her parents; four brothers Leo, Robert, Herman and Johannes Stephan; and two sisters Wilhelmine Greve and Helene Rockel, all residents of Canada.
At her request, private family graveside services will be held.
In lieu of flowers, the family suggests memorials to Spokane Guilds' School, 2118 W. Garland Ave., Spokane, WA 99205 or to Hospice of Spokane, PO Box 2215, Spokane, WA 99210 or Spokane Heart Institute.
Many thanks from the family to the management and staff of Churchill Adult Family Home, Spokane Valley, WA for their wonderful care given to Louise over these past five years and to Hospice of Spokane for the loving help they gave to Louise and the family.
Local journalism is essential.
Give directly to The Spokesman-Review's Northwest Passages community forums series -- which helps to offset the costs of several reporter and editor positions at the newspaper -- by using the easy options below. Gifts processed in this system are not tax deductible, but are predominately used to help meet the local financial requirements needed to receive national matching-grant funds.
Subscribe now to get breaking news alerts in your email inbox
Get breaking news delivered to your inbox as it happens.
---