News > Obituaries
Obituary: Greenland, Opal I.
Age 95
Wed., Oct. 17, 2012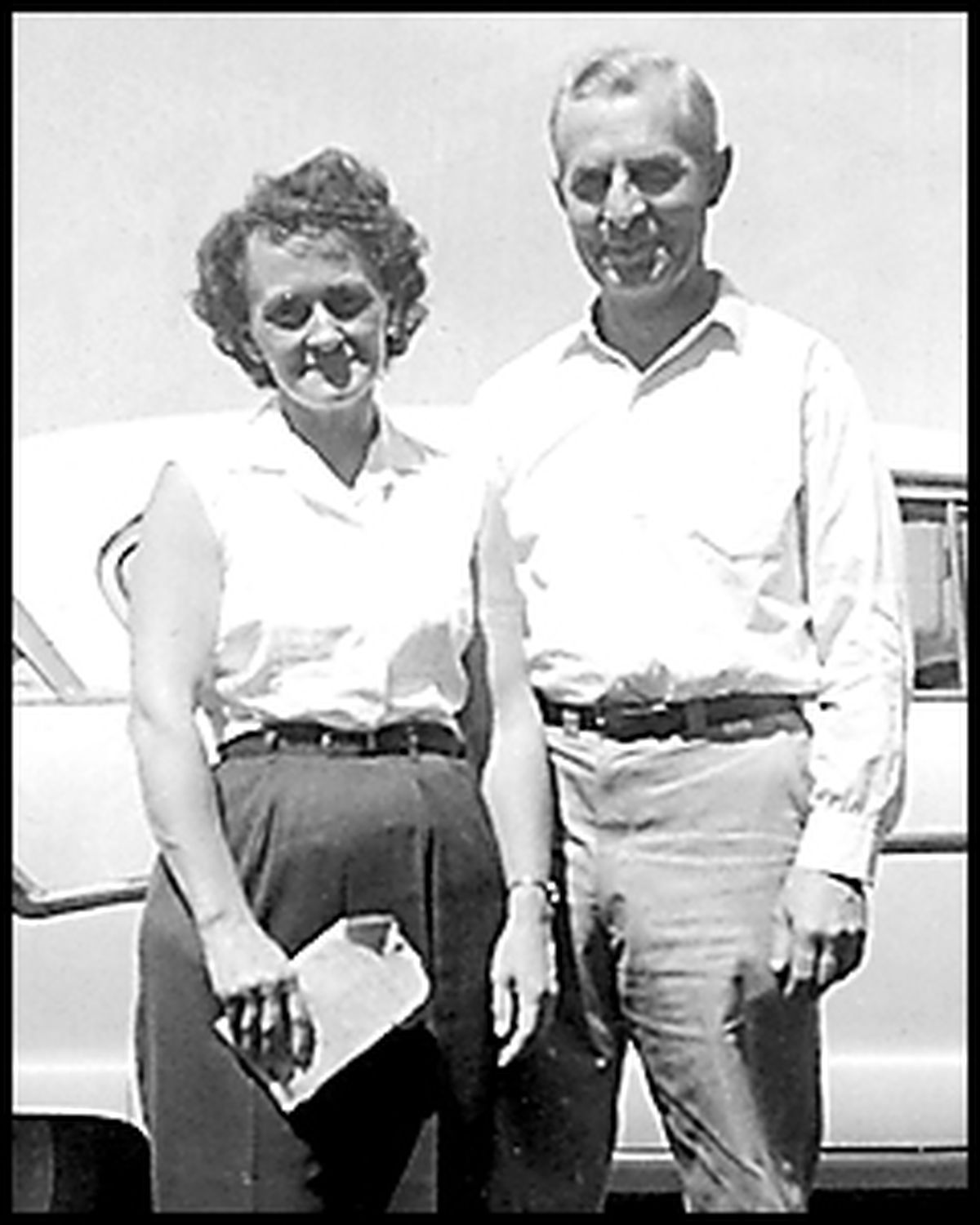 GREENLAND, Opal I.

10/20/17 - 10/10/12

Opal I.
(Pilcher) Greenland passed away peacefully in the early morning hours of Wednesday, October 10, 2012 and is now enjoying the presence of the Lord, her husband and all of her family and friends that have gone before her.
She was born in Grandview, Washington on October 20, 1917 to Lewis and Bessie Pilcher.
She was one of eight children.
She grew up on a ranch in Western Montana.
During her teen years she and her sister began working at a logging camp in Montana during the 1930s.
She met her husband to be, Loren Greenland, at this logging camp and were married in Havre, Montana in September of 1937.
They lived in Montana until 1944, when they moved to Sandpoint, Idaho and then in 1948 moved to Spokane.
She was a homemaker and then became a nurse's aide in the 1950s, working well into her 60s.
She enjoyed traveling (which included trips to England, Ireland, Scotland, Wales, New Zealand, Australia, Mexico and Alaska).
She loved gardening, both flowers, and vegetables.
She was very good with her embroidery skills.
She loved to climb the mountain sides and pick huckleberries.
She was known for her jams and jellies and homemade bread.
At her job as a nurse's aide, she could work circles around anyone.
She was not trying to out do anyone, but that was just who she was.
No one could ever accuse her of being lazy, that was not in her vocabulary.
Opal is survived by her two children Myrna (Dave) Gable and Marvin (Christy) Greenland and sister, Inez Baldwin of Batavia, New York.
She has six grandchildren, David (Darlene) Gable, Jr., Mark (Michelle) Gable, Susan (Scott) Cress, Jodi (Larry) Slye, Ryan (Sonja) Greenland and Nathan (Carly) Greenland.
She is also survived by 10 great-grandchildren, and numerous nieces and nephews.
She had a love for life and had many friends, and shared her Christian faith and values with all.
She touched many lives.
She was a member of the Nazarene Church for many years, starting in Montana, then Idaho and then in Spokane.
Opal was preceded in death by her husband, Loren Greenland, her parents, Lewis and Bessie Pilcher, and her brothers, Clint Pilcher, Lloyd Pilcher, Bill Pilcher, Emmet Pilcher and Don Pilcher, and her sister Alice Rogers.
A memorial service will be held at 10:00 am on October 20, 2012 at Heritage Funeral Home.
Local journalism is essential.
Give directly to The Spokesman-Review's Northwest Passages community forums series -- which helps to offset the costs of several reporter and editor positions at the newspaper -- by using the easy options below. Gifts processed in this system are not tax deductible, but are predominately used to help meet the local financial requirements needed to receive national matching-grant funds.
Subscribe now to get breaking news alerts in your email inbox
Get breaking news delivered to your inbox as it happens.
---