News > Obituaries
Obituary: Northrop, Cynthia Ruth "Cyndee"
Age 59
Wed., Oct. 17, 2012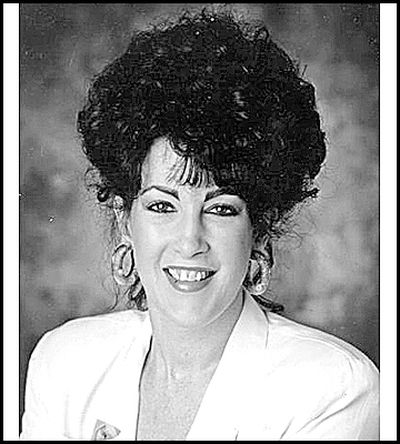 NORTHROP, Cynthia Ruth "Cyndee"

Passed away peacefully on October 11, 2012, as a result of a severe stroke.
She was born on April 8, 1953.
She graduated from Ferris High School, during which time she became honored Queen of Bethel 60 of the Masonic Order of Job's Daughters.
She loved riding her Arabian horse, Royal.
After graduation, she worked for several local stock brokerage firms before moving to Seattle.
She returned to Spokane after ten years to recover from a near fatal health problem.
Returning to college, she graduated Summa Cum Laude with a Master's degree in Developmental Child Psychology.
She also received many other outstanding awards and honors.
Following graduation, she enjoyed a wonderful trip to Maui, HI, to visit her grandmother before going to Australia and New Zealand to visit friends.

In recent years, she was greatly comforted by her Egyptian Abyssinian cat, Anwar.
She worked for Spokane's Social Security office as a claims representative and performed her duties with great skill and dedication for 15 years.
Here, she met and married Gerry Parsons on December 3, 1999.
Together, they enjoyed 13 wonderful years touring on motorcycles, maintaining their beautiful yard, and spending time at their mountain retreat.

Cynthia enjoyed reading and was a gifted thinker with great comprehension and shared her charming sense of humor with many friends.
She was a 26-year member of the P.E.O.
International Sisterhood, Chapter DD, serving as Treasurer and Chaplain.
We are all privileged to have known Cynthia.
Her story of achievements and accomplishments is almost beyond belief and understanding.
It will always remain with us as an example of courage, determination, and strength.
She tells us with much love and humor it is possible to overcome difficulties and disappointments if you add that small but important ingredient called "grit".
She is preceded in death by her father, Orson Northrop, and stepson, Sean Parsons.
Survivors include her husband, Gerry Parsons, Spokane; her son, Roy Northrop (Missy), Spokane Valley; her brother, Stephen Northrop (Debby), Spokane; her mother, Phyllis Northrop, Spokane; her cousins, Michael Strand (Loretta), Greenacres, Barbara Krause Linscott (Greg), Seattle, Jim Uprichard, Reno, NV, Dick Krause (Arlene), Lynnwood, WA; niece and nephew, Stephanie Hengstler (Colby), Portland, OR, and Andrew Northrop (Kayla), Spokane; step-grandson, Colton, Hayden, ID; and her beloved dog, Dickens.
In lieu of flowers, gifts may be made to the Hospice House, 367 E. 7th Avenue, Spokane, WA 99202, and/or the Spokane Humane Society, 6607 N. Havana St., Spokane, WA 99217.
A Memorial Service will be held Saturday, October 20, 2012, at 1 PM in the Alwin Chapel at HAZEN & JAEGER FUNERAL HOME, 1306 N. Monroe St., Spokane.
A reception immediately follows this service at the Manito Golf and Country Club, 5303 S. Hatch Rd., Spokane.
Local journalism is essential.
Give directly to The Spokesman-Review's Northwest Passages community forums series -- which helps to offset the costs of several reporter and editor positions at the newspaper -- by using the easy options below. Gifts processed in this system are not tax deductible, but are predominately used to help meet the local financial requirements needed to receive national matching-grant funds.
Subscribe now to get breaking news alerts in your email inbox
Get breaking news delivered to your inbox as it happens.
---