News > Nation/World
Ex-Goldman exec's 2-year sentence draws scrutiny
Wed., Oct. 24, 2012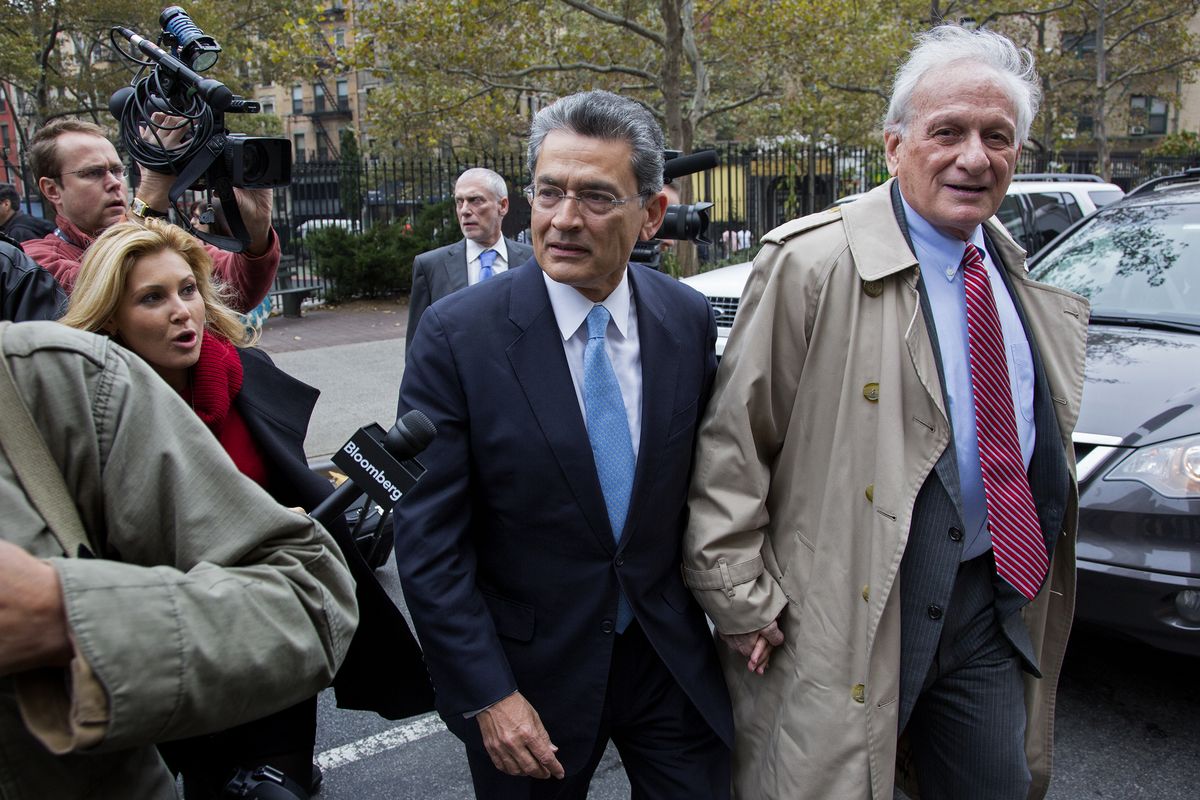 Former Goldman Sachs and Procter & Gamble Co. board member Rajat Gupta, center, arrives at court in New York Wednesday, Oct. 24, 2012. Gupta is to be sentenced after being found guilty insider trading by passing secrets between March 2007 and January 2009 to a billionaire hedge fund founder who used the information to make millions of dollars. At right is Gupta's attorney Gary Naftalis. (Craig Ruttle / Fr61802 Ap)
NEW YORK (AP) — A man who was once one of the nation's most respected business executives has received a two-year sentence for insider trading, leading some legal experts to question whether the punishment is fair.
Judge Jed Rakoff on Wednesday sentenced former Goldman Sachs and Procter & Gamble Co. board member Rajat Gupta to two years in prison and ordered him to pay a $5 million fine, saying it was sufficient punishment for the 63-year-old Westport, Conn., resident. The sentence was a fifth of the 10 years requested by government prosecutors.
Chicago attorney Andrew Stoltmann says Gupta "intentionally betrayed his duties to Goldman Sachs" and refused to take responsibility for his actions. He says Gupta's sentence should have been closer to the 10 years prosecutors had recommended.
Local journalism is essential.
Give directly to The Spokesman-Review's Northwest Passages community forums series -- which helps to offset the costs of several reporter and editor positions at the newspaper -- by using the easy options below. Gifts processed in this system are not tax deductible, but are predominately used to help meet the local financial requirements needed to receive national matching-grant funds.
Subscribe now to get breaking news alerts in your email inbox
Get breaking news delivered to your inbox as it happens.
---