Sports
Landers: Law pressures trespassing hunters
Wed., Oct. 24, 2012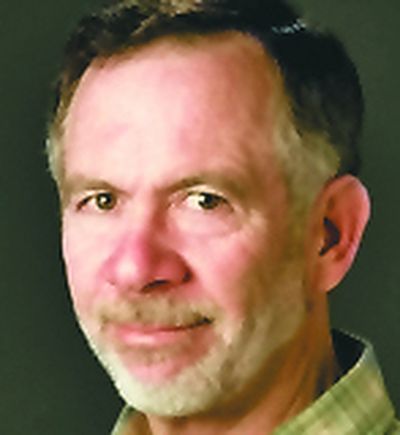 The Washington Legislature has raised the stakes for hunters who go onto private property without permission. A law enacted this year gives wildlife officials authority to confiscate equipment, including rifles, used by a trespasser in the pursuit of game. The law also requires the animal to be confiscated. "This is a very useful new tool in our toolbox for stopping trespassers," said Fish and Wildlife police officer Paul Mosman in Spokane. "It had become well known in some circles that the fine for trespassing was $250," he said. "The cost of getting onto some good private hunting lands is much higher than that, so some hunters were figuring, what the heck. They'd trespass to get a trophy animal. If they got caught, they'd pay the $250 as a cost of doing business and call it good." The new law requires officers to seize the animal taken by a hunter unlawfully entering private property to kill or retrieve wildlife. "That incentive is gone," Mosman said. In addition, the state is required to revoke all hunting licenses and tags and order a suspension of the person's hunting privileges for two years. However, the new law offers trespassers an avenue for defending themselves against a citation in the case of retrieving game. An officer can give them leniency if they can prove they made "all reasonable attempts to contact" the landowner for permission to collect the animal so they could avoid breaking the state law that forbids wasting fish or wildlife. A good lawyer can be a fruitful investment for hunters who bend the rules, but the courts can still pack a punch. Oregon hunting guide Jon Wick, 46, was sentenced Friday for his role in guiding on federal land without proper permits. The violations included the notorious, helicopter-assisted 2007 Governor's Tag trophy bull elk hunt in the Blue Mountains. Wick, of Outback Outfitters, pleaded guilty to guiding on the Umatilla National Forest in 2007, 2008 and 2011 without the required Forest Service permits. Wick also lacked the needed permits to guide 2008 Governor's Tag hunter, Dan Agnew of Vancouver, who paid $65,000 for the chance to shoot the Washington State record non-typical bull elk. A federal district court judge in Spokane fined Wick $3,500 and required him to fork over unpaid fees totaling $1,020. The judge also barred Wick from guiding or engaging in commercial activity in any national forest for two years. That's an impact to his business even though he may have private land contacts. The hunter in that 2007 case was sentenced in June on minor charges following nearly three years of investigation by state and federal officers. His lawyer was able to talk state officials and federal prosecutors out of pressing Lacey Act charges for hiring a helicopter to scout for elk the day before his hunt. Tod L. Reichert, 72, of Salkum, Wash., had paid $47,000 for the annual Governor's Tag Washington auctions each year to raise money for wildlife management. Ultimately, he pleaded guilty to telling wildlife officers a few fibs, such as saying he didn't hire Wick as a guide, which he did. He was fined $5,000 and barred from hunting on any national forest for two years. But he got to keep the big trophy bull he bagged in the Tucannon River drainage near Watson Lake the day after he and Wick scouted from a helicopter. "There were some gray areas his lawyer was going to fight it to the end, so the prosecutors chose to avoid an expensive process of dragging in all the witnesses to resolve the case," said Capt. Dan Rahn, Washington Department of Fish and Wildlife enforcement supervisor in Spokane. Perhaps it was to Reichert's advantage to be prosecuted in the federal system, which resulted in hunting restrictions only on national forests. State violations often result in loss of hunting privileges throughout Washington and in 37 other states that have reciprocal agreements. That penalty, however, wasn't employed in the case of Bob Beck, co-host of Extreme Outer Limits on The Sportsman Channel, much to the chagrin of investigating officers. Beck pleaded guilty in St. Maries, Idaho, in February for failure to tag an Idaho whitetail buck he shot with cameras rolling for his show. The Idaho and Oregon wildlife officers who investigated this case are shaking their heads at the outcome. Beck was required to pay $2,600 in fines and restitution. Like anyone else who blatantly shoots two deer with one tag, he should have lost hunting privileges in other states. But the Benewah County prosecutor cut a deal letting him off the hook for the suspension of hunting rights so he can continue to trot around the country blasting animals at 1,000 yards. What galls officers and writers who have interviewed Beck, hearing him change his story and bend the truth, is that the system doesn't always deal out equal justice. Beck shot the first deer and took it into possession without tagging it, according to an interview Oregon State Police recorded with Beck and his lawyer. Then he shot a second deer and tried to cover the second deer with the tag that should have gone on the first deer. His blatant violation and high-profile snub to the system warranted the penalty most average Joes would get.
Local journalism is essential.
Give directly to The Spokesman-Review's Northwest Passages community forums series -- which helps to offset the costs of several reporter and editor positions at the newspaper -- by using the easy options below. Gifts processed in this system are not tax deductible, but are predominately used to help meet the local financial requirements needed to receive national matching-grant funds.
Subscribe to the sports newsletter
Get the day's top sports headlines and breaking news delivered to your inbox by subscribing here.
---