News > Spokane
Family of shooting victim seeks answers
Thu., Oct. 25, 2012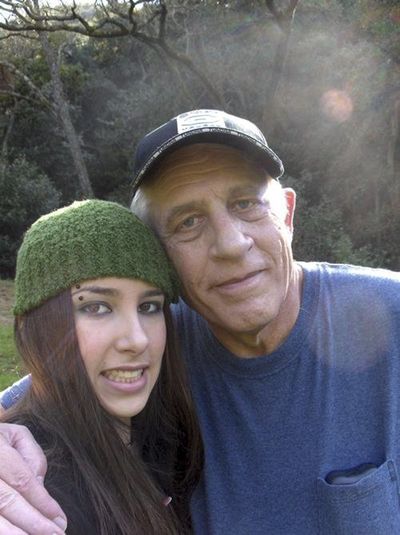 The man shot to death Friday by Stevens County deputies was a 66-year-old Vietnam veteran who had struggled with depression.
Law enforcement officials have yet to officially identify John E. Peterson, who recently moved to Stevens County from Minnesota, but his family said Wednesday they remain concerned because they have not received much information about what happened.
Family spokesman Douglas Kari told The Spokesman-Review that Peterson suffered the effects of post-traumatic stress disorder after he served honorably as a Navy medic in Vietnam supporting the U.S. Marine Corps. He had a history of calling law enforcement when he became upset or depressed while living in Minnesota.
"As a result of his disability, John occasionally became despondent and called the police seeking help. Police had come to his home (in Minnesota) on more than one occasion and consoled him," Kari said.
After his move, Peterson had been in negotiations to purchase the home in Valley, Wash., where the shooting took place, Kari said.
"So far as his family is aware, John never posed a threat to anyone he encountered," he said. "At the time of his death, he was an elderly man with no criminal record."
Kari and other family members met Wednesday with Spokane County sheriff's detectives Mike Drapeau and Doug Marske, who did not tell them the identity of the deputies involved.
Sheriff Ozzie Knezovich, whose agency is leading the Spokane Investigative Regional Response Team, said he expected to name the Stevens County deputies today and give details about what occurred.
Kari said the detectives told him two Stevens County deputies responded in one patrol car to Peterson's 911 call at about 10:50 p.m. Friday night. One of the deputies is an unpaid reservist, but the detectives did not say who fired the fatal shot.
"From what they told us, I drew the conclusion that John had a gun in one hand and an open line (to 911) in the other," Kari said. The detectives "confirmed there is a 911 recording of what took place."
Apparently, the two deputies were the only two witnesses, Kari said.
"We don't know yet what transpired at the home, but we do know that one of the deputies shot and killed John," Kari said. "We look forward to reviewing the evidence gathered by the SIRRT to ensure that we fully understand how John's call to 911 resulted in his death."
The family has not finalized funeral services for Peterson, said Kari, who is the uncle and attorney of Peterson's 23-year-old daughter, Johanna Peterson.
"Our thoughts are also with the families of the deputies who were involved in this tragic incident," Kari said, "as we know that this must be a difficult time for them, as it is for us."
Local journalism is essential.
Give directly to The Spokesman-Review's Northwest Passages community forums series -- which helps to offset the costs of several reporter and editor positions at the newspaper -- by using the easy options below. Gifts processed in this system are not tax deductible, but are predominately used to help meet the local financial requirements needed to receive national matching-grant funds.
Subscribe to the Coronavirus newsletter
Get the day's latest Coronavirus news delivered to your inbox by subscribing to our newsletter.
---