News > Nation/World
AP PHOTOS: Images of the approaching superstorm
Sun., Oct. 28, 2012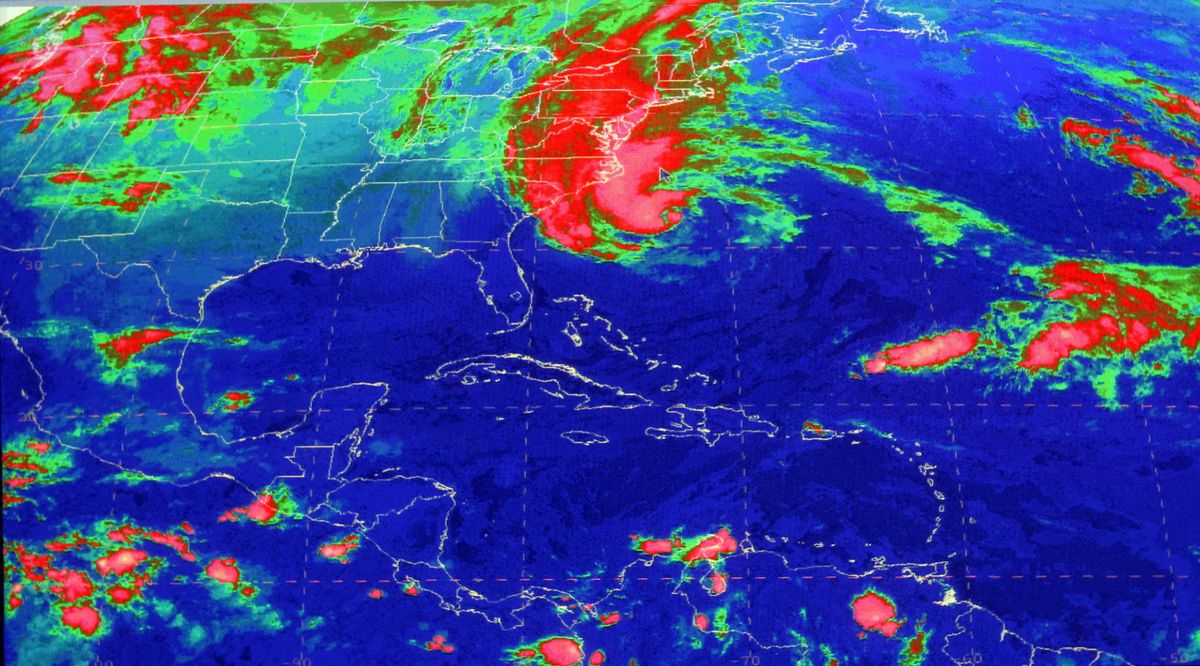 This satellite image from the National Hurricane Center in Miami shows Sandy, at 10:03 a.m., Sunday, Oct. 28, 2012. Hurricane Sandy was headed north from the Caribbean, where it left nearly five dozen dead, to meet a winter storm and a cold front, plus high tides from a full moon, and experts said the rare hybrid storm that results will cause havoc over 800 miles from the East Coast to the Great Lakes. (Uncredited Uncredited / National Hurricane Center)
Big waves washed over roads in Virginia and flooded parts of coastal Maryland as Hurricane Sandy headed north.
Across the Northeast, people boarded up windows and filled sandbags in preparation for the hybrid storm system. Forecasters warned that the megastorm could wreak havoc over 800 miles from the East Coast to the Great Lakes.
Here's a look at AP photos of the storm and preparations so far in the U.S.:
Local journalism is essential.
Give directly to The Spokesman-Review's Northwest Passages community forums series -- which helps to offset the costs of several reporter and editor positions at the newspaper -- by using the easy options below. Gifts processed in this system are not tax deductible, but are predominately used to help meet the local financial requirements needed to receive national matching-grant funds.
Subscribe now to get breaking news alerts in your email inbox
Get breaking news delivered to your inbox as it happens.
---