Hanks, Roberts among stars on 'Stand up to Cancer'
Sat., Sept. 8, 2012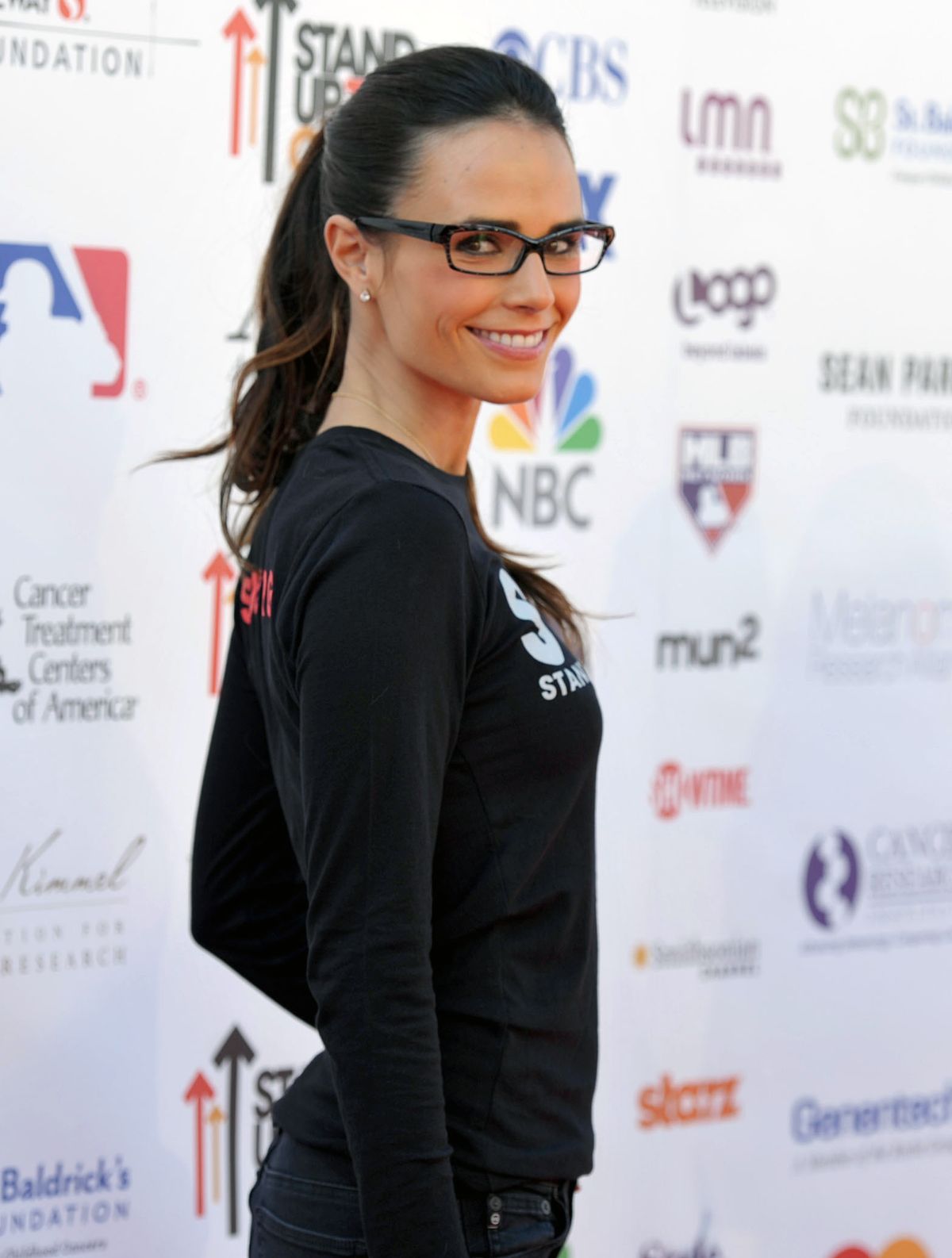 Actress Jordana Brewster attends the "Stand Up to Cancer" event at the Shrine Auditorium on Friday, Sept. 7, 2012 in Los Angeles. The initiative aimed to raise funds to accelerate innovative cancer research by bringing new therapies to patients quickly. (Photo by John Shearer/Invision/AP) (John Shearer / Invision)
LOS ANGELES (AP) — Cancer is big, but so are the celebrities determined to help conquer it.
Michael Douglas, Matt Damon, Tom Hanks, Julia Roberts, Gwyneth Paltrow, Sofia Vergara and Robert Pattinson were among dozens of stars who appeared Friday on the third Stand Up to Cancer telethon.
"Let's build a world where cancer is no more," a somber Hanks said on the hour-long program that was carried commercial-free by the major broadcast networks and a number of cable channels.
Some of the stars who participated had seen cancer sicken or claim a family member. Others had fought the disease themselves.
"It picked a fight with the wrong guy," said Douglas, who had throat cancer. "Cancer didn't bring me to my knees, it brought me to my feet. I stand tonight because I want to be part of this effort to find an end to cancer. This is possible."
The telethon included short films about people fighting the disease, including a 3-year-old boy, Justin, who distracts himself from treatment with a favorite toy.
"I don't really think about me passing away. But if I ever do, I'm taking my Legos with me," he said in the video, with a feisty smile.
Onstage, Justin Timberlake asked the studio audience to stand up for the child, who attended the event.
"My buddy Justin is a fighter. That's what you have to be as a child facing a mountain like cancer," Timberlake said.
The program honored the memory of "Spider-Man" movie producer Laura Ziskin, who helped found Stand Up to Cancer. She died last year at age 61 after battling breast cancer for seven years.
"Like every great hero, she had a vision and she set us into motion," Emma Stone said in a videotaped tribute to Ziskin. "And now it's up to us to continue moving forward to achieve her dream."
The amount of money pledged during the telethon was not immediately available. Donations also can be made online at standup2cancer.org, the group said.
Taylor Swift performed a song she wrote for a young cancer victim, a 3-year-old who died last year. Swift wrote "Ronan" after reading the blog of the child's mother, Maya Thompson, who is credited as a co-writer.
The song is available on iTunes, with proceeds to go to cancer-related charities.
Other performers included Alicia Keys ("Not Even the King"), Coldplay ("Paradise") and Tim McGraw, who closed the show with his poignant "Live Like You Were Dying."
Among those staffing the phone banks were Olympic champion Gabby Douglas, Eric Stonestreet, Ray Romano and Chelsea Handler,
The broadcast walked a line between harsh reality and hope.
During Roberts' remarks, she cautioned viewers that one in two men and one in three women will get cancer and that cancer "kills a child every four hours in this country."
"This is why we have to support Stand Up to Cancer. This extraordinary movement has assembled dream teams of the best doctors and scientists collaborating at a frantic pace to save our lives," the actress said.
The entertainment community has gathered to go after this disease "with everything we've got," Roberts said.
Researchers said the fund supports collaborative team science and innovative ways of approaching new treatments.
Paltrow, who was an executive producer for the telethon, talked before the broadcast about her father, director Bruce Paltrow, who lost his life to cancer.
"It's been almost a decade now and I'm sort of more used to the fact that he's not here in physical body," she said. "But I definitely feel his presence, and I think he would be really happy that I'm here tonight doing this and trying to spare other people from what he went through."
Stonestreet said his mother was diagnosed with two types of cancer within one year.
"Thankfully, she beat it. She's a tough cookie," he said.
His "Modern Family" co-star, Ty Burrell, lost his dad to cancer in 1989. Burrell said there are many reasons to take part in the event.
"I heard from a good friend of mine that this kind of thing (the telethon) brought him a lot of hope while he was being treated," he said.
Stand Up To Cancer, which also receives corporate donations, is a program of the Entertainment Industry Foundation, a philanthropic arm of the TV and movie industries.
The American Association for Cancer Research is the scientific partner of Stand Up To Cancer and conducts scientific oversight of its research projects in conjunction with the SU2C advisory committee.
___
Associated Press writer Mike Cidoni Lennox contributed to this report.
___
Online:
http://www.standup2cancer.org
http://www.hulu.com/stand-up-to-cancer
Local journalism is essential.
Give directly to The Spokesman-Review's Northwest Passages community forums series -- which helps to offset the costs of several reporter and editor positions at the newspaper -- by using the easy options below. Gifts processed in this system are not tax deductible, but are predominately used to help meet the local financial requirements needed to receive national matching-grant funds.
Subscribe now to get breaking news alerts in your email inbox
Get breaking news delivered to your inbox as it happens.
---