News > Spokane
Downtown business group fires president
Tedesco, board say termination 'without cause'
Thu., Sept. 20, 2012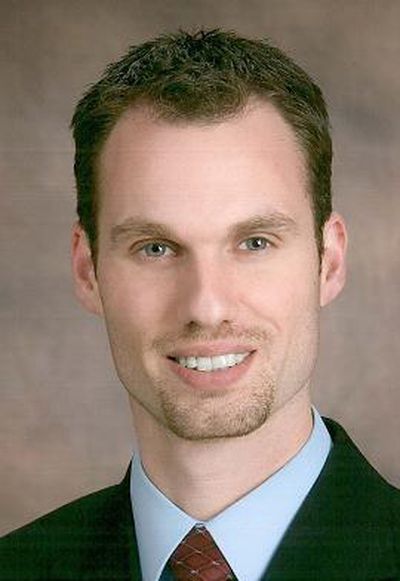 The leader of downtown Spokane's main business organization was fired Tuesday, less than a year after starting the job.
The Downtown Spokane Partnership Board voted Tuesday evening to terminate its president, Mike Tedesco, in a 15-0 vote with two abstentions, board Vice President Todd Woodard said.
Tedesco, 34, said he was told about the decision Wednesday morning and that he was terminated "without cause."
"I'm just confused about the whole situation," said Tedesco, who had a two-year contract to run the group and earned $95,000 a year.
Woodard said Marla Nunberg, who is the vice president of the group, will serve as the interim president. He confirmed that Tedesco was being fired "without cause." He declined to provide further details on why Tedesco was being removed.
"We respect Mike Tedesco's right to privacy, and we can't comment on the issues," Woodard said.
The Downtown Spokane Partnership contracts with the city to manage about $1 million the city collects in special taxes on downtown merchants and business owners in the city's Parking and Business Improvement Area. The group uses the money to boost security, employ cleaning crews, market downtown and make other improvements.
Board president Stan Schwartz and two other board members informed Tedesco on Sept. 7 that he needed to resign or face a termination vote.
Tedesco received a poor performance review earlier this year that criticized him for, among other things, not being "respectful of the city process or protocol." It also mentions a "series of incidents which have not reflected positively on the DSP," including "the 'Las Vegas incident,' involving a representative of the Kalispel Tribe."
Tedesco said the "Las Vegas incident" refers to a dinner among business representatives from Spokane who were in Las Vegas for a conference held by the International Council of Shopping Centers. He said he asked a representative of the tribe if the tribe would remain opposed to the proposed Spokane Tribe of Indians casino if the Spokane Tribe chose a location farther from Fairchild Air Force Base. Tedesco said some people attending the dinner at his end of the table heard him ask the question and were offended by it – though not the Kalispel representative.
In a Sept. 10 letter to Schwartz, Tedesco's attorney, Bob Dunn, said Tedesco was being punished for not allowing the partnership to become the pawn of the city.
"Mr. Tedesco came to Spokane to assist in the revitalization of downtown," Dunn wrote. "He believes in the success of that goal and, in furthering it, he is more than willing to work with the City of Spokane, but not for them. That is not the job he was told he would be filling."
Tedesco's contract includes a provision allowing him to be fired without cause, but it also includes a section that allows disputes to be mediated. Last week, Dunn requested mediation.
Three board members, Spokesman-Review publisher Stacey Cowles, Lynnelle Caudill of the Davenport Hotel and Harry Sladich of Red Lion Hotels Corp., informed Tedesco on Wednesday morning of the board's decision.
Mayor David Condon, who serves on the board, declined to comment on the termination.
Dunn said plans to file a lawsuit are on hold because Tedesco received an offer from the partnership's new attorney, Jim King, for a severance package. Dunn said Tedesco has made a counteroffer that will be considered by the partnership's board next week.
Cowles and Spokane City Councilman Steve Salvatori, also a board member, referred questions to Woodard.
Spokane City Councilman Jon Snyder, who is not on the board, said Tedesco was working hard on many downtown issues, including how to deal with the vacant Ridpath Hotel.
"I thought Mike was someone who was trying to do new and innovative things," he said.
Snyder said Tedesco was willing to disagree with council members occasionally but did so professionally. He said he never heard complaints from council members about Tedesco's communication style.
"It appears that there's a real behind-the-scenes power struggle going on," Snyder said.
Local journalism is essential.
Give directly to The Spokesman-Review's Northwest Passages community forums series -- which helps to offset the costs of several reporter and editor positions at the newspaper -- by using the easy options below. Gifts processed in this system are not tax deductible, but are predominately used to help meet the local financial requirements needed to receive national matching-grant funds.
Subscribe now to get breaking news alerts in your email inbox
Get breaking news delivered to your inbox as it happens.
---