News > Features
Get Gothic!
Novelist Oates tops Get Lit! festival
Fri., April 5, 2013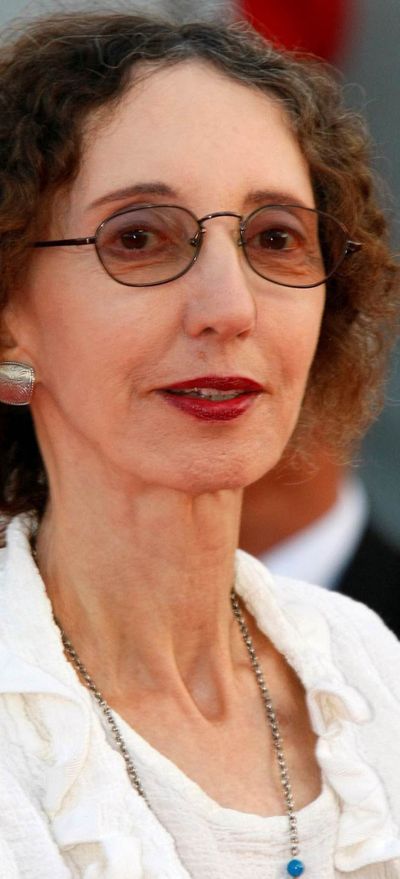 Joyce Carol Oates was doing vampires when Stephenie Meyer was in grade school.
Characters in Oates' latest novel, "The Accursed," include demons and a zombie along with a vampire figure. Published in March, it's the final book in her "Gothic quintet" – and will be a subject of her talk about the postmodernist Gothic novel at 7 p.m. next Friday at the Bing Crosby Theater as part of Get Lit!
She's be joined by Jaimy Gordon, author of "Bogeywoman" and the National Book Award-winning novel "Lord of Misrule," along with David Shields, whose latest nonfiction work is "How Literature Saved My Life."
In Oates' hands, supernatural elements are less brooding heartthrob and more a context in which to explore scary attitudes about black people, gay people and poor people, noted Ron Charles, the Washington Post's fiction critic.
Oates, now 74, began work on "The Accursed" in 1983. (Meyer, who wrote the vampire romance series "Twilight," was born in 1973.) Published in March, the novel takes place in early-1900s Princeton, N.J., where a powerful curse afflicting wealthy families has caused a young bride to disappear.
It may be "the world's first postmodern Gothic novel: E. L. Doctorow's 'Ragtime' set in Dracula's castle," Stephen King wrote in The New York Times Book Review. "It's dense, challenging, problematic, horrifying, funny, prolix and full of crazy people. You should read it."
After 36 years at Princeton, Oates recently accepted a retirement package. She'll teach her last writing seminar at the university in fall 2014, according to reports in university publications. On leave from Princeton, she's teaching this spring at University of California-Berkeley.
Although Oates wrote an essay to answer the question, "Why is your work so violent," she is still often asked. She uses yet another genre – the tweet – to relay that and other annoyances along with wry observations about culture and daily life.
In anticipation of her visit to Spokane, she answered questions about her work in an email interview.
Q. Many of the authors you'll join at the festival live and work here in the Northwest. Does it matter where a writer lives?
A. This is a provocative question. The short answer is "Yes" – because a writer's geographical setting often provides his/her background material. In the case of Irish poetry, for instance, which is nearly all nostalgic, commemorative, historic, "Irish-lyric," the subject matter is more or less given and is natural for all Irish poets; to break out of this mold, as some have done, is virtually a rebellious act. Most great art is "regional" – consider the great novels of Faulkner, Hawthorne, Thomas Hardy – but if it is highly wrought, it seems universal. "The regional voice is the universal voice" – this is my belief. 
Q. You've written that Detroit, where you lived in the '60s, was your " 'great' subject" and made you the writer you are? How? Why? What about that city?
A. I had not ever lived in an actual city before, and this city was roiling with life – and with racial upheaval and tension. If I hadn't lived in Detroit during this time, I would probably have continued to write of rural, pastoral subjects and would not have become interested in politics and in the juncture of personal and public lives that is the ideal "political novel."
Q. Do you have a new great subject?
A. I am just completing revisions on my next novel, "Carthage," which will be published in January 2014. This is the story of a disabled Iraqi vet who returns to his upstate New York small town near the Adirondacks: how his return affects his fiancée and her family and others. It's a tragic story – yet with a not altogether "tragic" conclusion.
Q. In Spokane, you'll find a running town. Are you still a runner? Where and why do you run?
A. I love to run, partly in order to meditate and concentrate on my thoughts, which usually involve my writing. I love to run in rural places or in woodland parks on dirt trails rather than pavement. I try to run or at least walk fast every day in the afternoon. In Berkeley, we live on Panoramic Hill, which is a small mountain above the campus, and just to hike to the top of that hill each day is quite a workout. Running is possible, but somewhat awkward since the hill is so steep.
Back in Princeton, I run on country roads and on trails often.
Q. Like many of us, you've used Twitter to respond to daily annoyances (interviewers who keep asking you the same questions, airport security workers who take your toothpaste). You also seem to lay out problems or arguments, sometimes cleverly overcoming Twitter's 140-character limit with multiple-part tweets. What's the appeal?
A. Twitter is like poetry: One has to think in a condensed way, and to take care with words and even with punctuation. Initially, my publisher Ecco/HarperCollins encouraged me to "tweet" and set up the account, to post notices about university visits and bookstore readings, but soon I became interested in Twitter personally. It is very much like writing poetry, for me – and I don't write poetry now, very often.
Q. Why is your work so violent? Just kidding.
A. Usually I reply that my writing often focuses upon the aftermath of violence in the lives of victims, especially women and children; it's the consequence of events that allow some of us to "survive" – to be "strong." These are issues of natural interest to most writers, but the question is probably not so much asked of male writers as of female.
Q. For some people, writing is a way of figuring something out. Does that apply for you?
A. Writing fiction in a slow, thoughtful, analytic way, in a context of a realistic social setting, is definitely a way of "experiencing" complexity that is not otherwise accessible for most people. It is akin to teaching a graduate seminar – spending six weeks on a single text. (I have done this with James Joyce's "Ulysses.") But writing fiction is primarily using language and exercising the imagination in what is, hopefully, an original way. The work of fiction should surprise the writer first. My novel "Blonde," for instance, was originally intended to be about 120 pages, a fabulist novella about Norma Jeane Baker who becomes, as in a fairy tale, "Marilyn Monroe"; but it ended up 1,400 pages in manuscript, a "tragic epic" of a kind, to my utter surprise. I'd had a vision – but executing the vision required much, much more effort and much more time than I'd anticipated.
My most recent novel, "The Accursed," was begun in 1983 – by 1984, I had what had seemed to be a publishable manuscript titled "The Crosswicks Horror"; but I was never quite satisfied with the narrative voice, and so put the manuscript away, and revisited it from time to time in subsequent years. In 2011, I finally found what seemed to me the ideal narrative voice, changed the title and rewrote every word, adding only one, singular new character to the cast of characters (Yeager Ruggles). Again, an utter surprise – I could not have predicted this odd genesis and maturation, quite a departure in my life.
Local journalism is essential.
Give directly to The Spokesman-Review's Northwest Passages community forums series -- which helps to offset the costs of several reporter and editor positions at the newspaper -- by using the easy options below. Gifts processed in this system are not tax deductible, but are predominately used to help meet the local financial requirements needed to receive national matching-grant funds.
Subscribe to the Coronavirus newsletter
Get the day's latest Coronavirus news delivered to your inbox by subscribing to our newsletter.
---
Subscribe and log in to the Spokesman-Review to read and comment on this story