News > Features
Write It Out: Touching other lives becomes a habit
Mon., April 15, 2013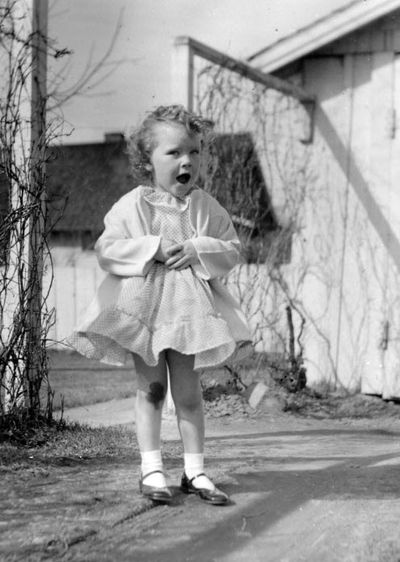 I was lucky to grow up in the Garland neighborhood in the 1950s. Your neighborhood was your life. We knew all of the families and children of the families in our two-to-three block area.
There were two retired couples in our neighborhood who did not have children. I took it upon myself, starting at 4 years old, to visit these couples two to three times a week.
I would drag my then-boyfriend with me to sit on the porch with them, talk, ask questions, and sometimes we were fortunate enough to be invited for milk and cookies or lunch.
We were both good at asking those in-depth questions such as "Why are you doing that?" or "What are you doing?" We came with a barrage of questions that were kindly answered no matter how odd. Those visits continued throughout my school years.
Now in my neighborhood I have such a child. I am not lucky enough to have grandchildren yet, so she is a joy in our lives. When she was 3, she started asking my husband and me questions, similar to the questions I asked the couples I visited.
The month before she turned 4, we were reminded how many days to her birthday and what gifts she wanted. She and her sister continue to be an enjoyable part of our lives.
As our relationship grew, I remembered the couples I visited. I reflected on how, without knowing it, I was a big part of their lives. I hope I brought as much joy to their lives as these little girls do to ours.
I just retired from a job I held for 38 years in the customer service industry. I helped clients from wealthy to homeless.
One gentleman, in particular, touched me when I was telling him about a trip I was taking to Mexico. He said: "Be careful down there because I don't want to lose a good friend."
I saw this gentleman maybe once or twice a month, but I know he lived by himself in a downtown apartment. We usually talked small talk about sports when he came in.
Remember, you never know how your life touches other lives, making their lives better.
Local journalism is essential.
Give directly to The Spokesman-Review's Northwest Passages community forums series -- which helps to offset the costs of several reporter and editor positions at the newspaper -- by using the easy options below. Gifts processed in this system are not tax deductible, but are predominately used to help meet the local financial requirements needed to receive national matching-grant funds.
Subscribe to the Coronavirus newsletter
Get the day's latest Coronavirus news delivered to your inbox by subscribing to our newsletter.
---
Subscribe and log in to the Spokesman-Review to read and comment on this story