Child sex author skips out on court
Camp faced sentencing in pornography case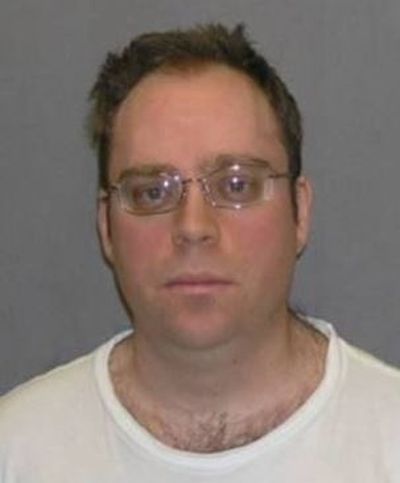 The author of books describing children in sexual situations is on the run from authorities after skipping a sentencing hearing in Spokane federal court Tuesday.
Daniel L. Camp, 33, was scheduled for sentencing on charges of sharing and possessing images of child pornography, but he failed to appear. Camp pleaded guilty to those charges last year.
Camp stole his mother's car Tuesday and left two notes indicating he did not want to go to jail and was leaving the area to start a new life, FBI senior agent Frank Harrill said.
Camp wrote "Dryson," published in 2009, about a 12-year-old boy enslaved in a fantasy world, according to a book description previously posted on Amazon.com. "Turning Pink," published in 2010, features another 12-year-old boy.
Preview pages from the second book on Amazon's website depict sexual situations between the child and older men.
Camp self-published and distributed the books through CreateSpace, a company owned by Amazon. The books were for sale on Amazon's website as of Tuesday afternoon. Several hours after being contacted by a Spokesman-Review reporter, Amazon spokeswoman Sarah Gelman said the books were no longer offered for sale on the site.
Gelman said Amazon has processes to detect and remove books that do not follow its content guidelines.
Despite that system, the books had been on Amazon's website since 2010, according to Camp's sister, Melinda Beazer. She began campaigning to remove the books from sales websites in 2010.
Camp's child pornography charges did not stem from the books, assistant U.S. Attorney Stephanie Van Marter said, but the publications were cited as an aggravating factor during his detention hearing.
Camp's attorney, Matthew Campbell, said in court documents that the works are fiction and visual art and are protected by the First Amendment. Campbell cited protected publications depicting sexual acts by children: Vladimir Nabokov's "Lolita" and the Greek dialogue "Erotes."
Harrill said Camp is considered armed and dangerous, although agents don't know whether he had access to firearms. He was armed in a previous encounter with law enforcement in 2010, Harrill said.
Camp is thought to have at least $1,000 and may have cut his hair into a buzz cut, the FBI said. He was driving a white 1991 four-door Ford Escort with Washington license plate 096ZIS.
Camp had been staying at his mother's home in Spokane Valley under pretrial release conditions since 2011, Van Marter said, because he lacked a criminal history and had strong connections to the area. His family has a farm in LaCrosse, in Whitman County.
He had not violated his terms of release until Tuesday, Van Marter said.
He had been scheduled for sentencing Tuesday afternoon before Judge Lonny Suko.
---