Tyson surprises pair on wedding day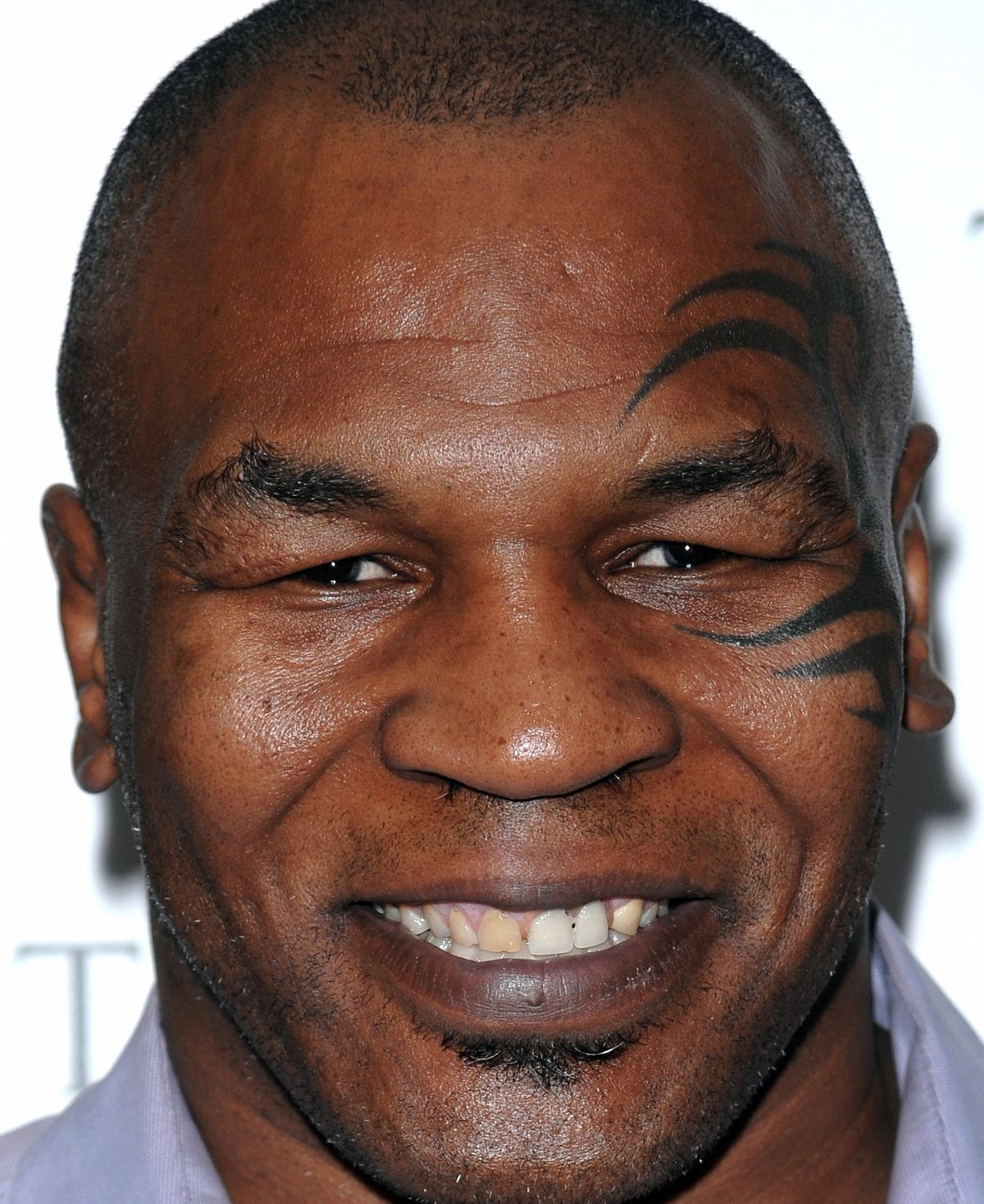 An upstate New York wedding went an extra round when boxing great Mike Tyson just happened to stumble upon the wedding party posing for pictures.
The Observer-Dispatch of Utica reported Saturday that the Brooklyn-born boxer was crossing the lawn of the Turning Stone Resort Casino in Verona, N.Y., as Greg and Amber Keller snapped photos with their bridesmaids and groomsmen Friday evening.
Greg Keller says Tyson posed for photographs, congratulated the happy bride and groom on their union and was "extremely nice."
Tyson, a Hall of Famer, was in Verona for his first promotional fight card featuring boxers from his newly created "Iron Mike Productions."
West shares picture of his daughter
Baby North West has made her television debut.
Kanye West showed a photo Friday of his 2-month-old daughter with Kim Kardashian on Kris Jenner's Fox show, "Kris." The family matriarch also posted an image of her granddaughter on Twitter.
Though cameras constantly follow the Kardashian clan, this is the first time the newest member of the family has been publicly unveiled.
The photo shows a brown-haired baby reaching toward the camera.
West also discussed fatherhood and his relationship with Kardashian. He called her "my joy" and said "she brought my new joy into the world."
But he acknowledged being a new dad in the spotlight isn't easy.
"I'm supposed to be this musical genius and everything," he said, "but I really can't work the car seat that well."
He said parenting has brought him and Kardashian closer because "there's someone more important to us than us for the first time."
The birthday bunch
Game show host Monty Hall is 92. Actor Sean Connery is 83. TV personality Regis Philbin is 82. Actor Tom Skerritt is 80. Jazz musician Wayne Shorter is 80. Movie director John Badham is 74. Rock singer-actor Gene Simmons is 64. Rock singer Rob Halford is 62. Rock singer Elvis Costello is 59. Movie director Tim Burton is 55. Country singer Billy Ray Cyrus is 52. Rock musician Vivian Campbell (Def Leppard) is 51. Actor Blair Underwood is 49. Rap DJ Terminator X (Public Enemy) is 47. Alternative country singer Jeff Tweedy (Wilco) is 46. Television chef Rachael Ray is 45. Country singer Jo Dee Messina is 43. Model Claudia Schiffer is 43. Actor Kel Mitchell is 35. Actress Blake Lively is 26.
---