News > Spokane
Bryant not lone guilty party in Campton death, officials believe
Sun., Dec. 22, 2013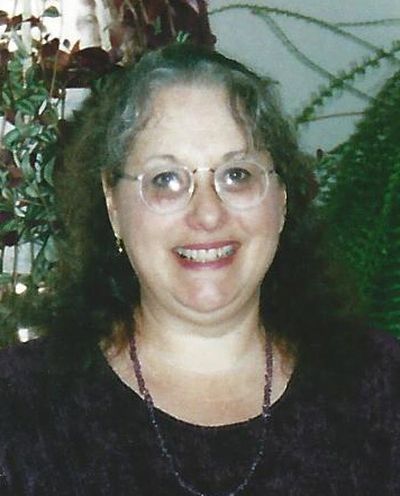 Potential jurors filed into a Stevens County courtroom earlier this month, expecting a lengthy trial in the brutal slaying of a 62-year-old Northport, Wash., woman in her home over the Thanksgiving holiday two years ago.
Instead, they were told a plea deal had been reached. Jeremy Bryant, 36, would be spending most of the next 20 years in prison for stabbing Narleen Campton in the throat.
Two of Campton's children, expecting to testify later in the week, were made aware of the deal just before jurors were informed their services would not be needed. The second-degree murder conviction stung for Nathan Campton, who addressed Judge Allen C. Nielson before the sentencing.
"I'm not sad," said Campton, who wanted prosecutors to seek the death penalty in the case. "I am extremely angry."
But prosecutors say the investigation, which to date has turned up whispered confessions through jail cell walls and the lingering nightmares of a 4-year-old boy, is far from over and continues to include persons of interest with ties to Spokane.
A prison sentence for Bryant is "not enough," Stevens County Prosecutor Tim Rasmussen said. He remains hopeful that with one perpetrator off the streets, more information may become available in a case that investigators know includes at least two other people who were present when Campton was beaten, stabbed and shot with a stun gun.
For now, however, more questions than answers remain for family, investigators and prosecutors alike.
"I don't think that the trial, and the two years of investigation that went into this, has given anybody a clearer picture into what happened that night, and why it happened," Assistant Prosecutor Lech Radzimski said at the Dec. 2 sentencing.
No ordinary botched burglary
The day investigators think Narleen Campton died began with a routine shopping trip to Colville. A neighbor, Bo Wiley, drove the 62-year-old to Wal-Mart for groceries and to pick up her usual monthly prescription for 300 painkillers on Nov. 23.
Wiley dropped her off at her home, an L-shaped rancher just southeast of Northport, a town of about 300 people a few miles south of the Canadian border.
On Saturday, after many unreturned phone calls from relatives wishing Campton a happy Thanksgiving, police found her body – beaten, strangled and stabbed – lying in her bathroom. Groceries purchased the day before remained on the kitchen counter. Burns on her body indicated she had been shot with a stun gun, according to investigators, and there was evidence her body had been dragged and drawers searched.
About half of the hydrocodone medication Campton had picked up was gone, as well as a safe that relatives alerted detectives to in her bedroom closet. But cash, jewelry and other electronics in the house remained untouched.
Investigators quickly realized this wasn't an ordinary burglary gone awry.
"People who steal pills don't leave that many pills behind," Rasmussen said.
Nielson, during the sentencing, described the confusing evidence another way.
"We have – I'll say a mystery, a very complex mystery," he said.
Attention turned to Campton's son Azariah Hulsey, who was being held in the Stevens County Jail at the time of his mother's death, and his wife, Heather Dahlke, who both lived with Campton at times and said they'd bought drugs from her in the past and stole from her purse on occasion. Dahlke said her mother-in-law took to sleeping with her purse full of drugs under her pillow at night to avoid thefts.
Both were eliminated as suspects. But Dahlke's relationships led investigators to look into what they called "the Spokane gang," spurred by the chilling revelations of a 4-year-old boy.
A woman named Lisa
Bloody footprints found in Narleen Campton's home led police to think there were at least two people present when the homeowner was killed, and DNA evidence taken from Campton's purse and wallet contain traces of two men who remain unidentified to date.
Investigators were not looking for one suspect, but many.
As the case was beginning, authorities were alerted to a child protective services case involving the son of Robert Cody Wirtz, a Spokane man known as the boyfriend of Dahlke. His 4-year-old was reporting nightmares as a result of a visit he made with Wirtz and Dahlke to Northport thought to have been around Thanksgiving. His account included details of the Campton killing that had not been made public at the time, including that she was stabbed in the throat.
On that evidence, paired with the discovery of Wirtz's cellphone in the cushions of a chair at Campton's residence, authorities arrested him. Investigators then worked feverishly to try to link suspects in Spokane – among them Wirtz, Dahlke and several others – to the crime scene.
The most fruitful part of the investigation proved the boy's recollections. Showing up at his mother's home bruised and looking as though he hadn't been fed in several days, the boy later told investigators without prompting that his dad had "killed a lady" and that her name was Lisa. He described a woman that fit Campton's description, but investigators didn't have enough evidence to move forward with their case against Wirtz or any of the Spokane subjects they'd identified.
"That connection never got made," Radzimski said.
Wirtz said he'd left the phone during an overnight visit around Halloween, when his son was also present. He denied returning to Stevens County after October. The charges against him were dismissed in March 2012.
Investigators didn't have to wait long for DNA evidence that confirmed long-held suspicions against another man: Jeremy Bryant.
"I'm not giving up … nobody, man"
Bryant was first questioned after being read his Miranda rights less than a week after Campton was found dead. The Kettle Falls resident told detectives he texted and sent Facebook messages to Dahlke, but said he was in Colville at the time of the homicide.
Phone records would later dispute that claim, indicating Bryant was in Northport the night of Nov. 23. In June 2012, after several interviews with acquaintances who said Bryant admitted to the killing, a DNA match was found with traces left on Campton's purse found at the scene.
Three months later, Bryant was arrested in a parking lot in Kettle Falls on charges he killed Campton. Detectives conducted an initial interview, informing Bryant of the charges against him and giving him the first of what investigators have said were multiple chances to name accomplices.
"I don't know … who all you're willing to give up as to any other," Stevens County Sheriff's Detective Mike Gillmore said to Bryant, according to a transcript unsealed as part of the court record.
"I'm not giving up (expletive) nobody, man," Bryant interrupted, according to the transcript.
Those imprisoned near Bryant heard confessions to the crime, whispered through holes in the Stevens County Jail cell walls, according to investigators. Those confessions likely wouldn't have made it to jurors' ears and would have been challenged, said Bryant's attorney, Dennis Morgan.
During his sentencing, Bryant spoke briefly, summarizing his understanding of what transpired in Northport that night. He arrived at the home to retrieve his cellphone, which he thought had been stolen by Campton's son, Azariah Hulsey, not knowing the man was imprisoned. Hearing a noise and armed with a knife, Bryant came upon Campton as she exited the bathroom, stabbing her once in the neck. Then, he ran.
No explanation was given for the bruising, the burns or the evidence that Campton had been beaten. The two pairs of bloody footprints also went unexplained, though Rasmussen and Radzimski said multiple times the case is far from over.
"Whatever happened to her after that happened to her after I left," Bryant said of the stabbing at his sentencing.
He added, "I hope you guys do find whoever did this."
The elusive 'why'
According to jail records, Bryant was taken earlier this month from his holding cell in Stevens County and sent to Washington Corrections Center in Shelton. He'll begin his nearly two-decade sentence there.
Nielson, before approving the plea deal, said he was aware whatever sentence he handed down would not soothe the pain of the Camptons.
"The courts are often inadequate in restoring in any measure what has been lost by families," Nielson said.
For Sabrina Tipich and Nathan Campton, the two children who spoke at Bryant's sentencing, the plea deal they deemed paltry only compounded that loss.
"I think this is a huge injustice," Tipich told Nielson, her words catching in her throat.
"We were hoping to, at least, if he went to trial we'd get some answers as to why," Nathan Campton said.
Rasmussen and Radzimski said that without indications Bryant was willing to talk, and limited evidence that the crime was premeditated, a second-degree murder charge was the best outcome they could expect. Taking the case to trial would have been a gamble, Rasmussen said, especially without assurances that prosecution witnesses would appear or what they would say on the stand.
An interview with a private investigator working for Bryant also put Tipich on the defense witness list, a choice Tipich said left her shocked and cast some uncertainty on the prosecution's strategy.
Three blown-up satellite images of the area surrounding Campton's residence sit gathering dust in Rasmussen's office. But they may be used yet, the prosecutor said.
"From our point of view, not all the people involved in all aspects of the killing have been held accountable," he said.
Local journalism is essential.
Give directly to The Spokesman-Review's Northwest Passages community forums series -- which helps to offset the costs of several reporter and editor positions at the newspaper -- by using the easy options below. Gifts processed in this system are not tax deductible, but are predominately used to help meet the local financial requirements needed to receive national matching-grant funds.
Subscribe now to get breaking news alerts in your email inbox
Get breaking news delivered to your inbox as it happens.
---