Sports
Chris Petersen announces coaching staff at Washington
Tue., Dec. 31, 2013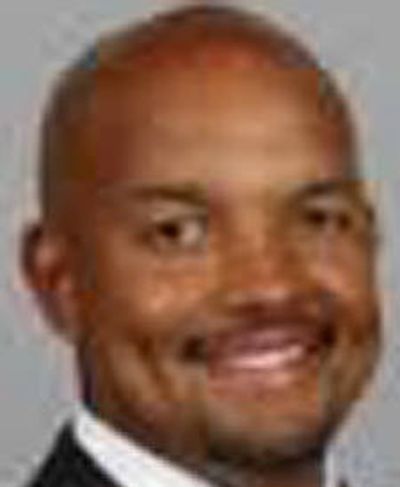 SEATTLE – Chris Petersen announced his first coaching staff at Washington on Monday with most of his Boise State staff joining him in Seattle.
Petersen's staff includes two former Greater Spokane League football players, Bob Gregory and Jimmy Lake, and Jeff Choate from St. Maries.
Eight coaches who worked with Petersen at some point in his tenure at Boise State will be with him at Washington.
"I'm thrilled to welcome this talented group of coaches to Washington," Petersen said in a statement from the school. "They bring with them both a wealth of experience, and an understanding of what we want to accomplish here and how to get it done."
Pete Kwiatkowski will be the defensive coordinator after serving in that role under Petersen at Boise State. He'll be joined on that side of the ball by Gregory, Boise State's interim coach for its bowl game loss to Oregon State.
Gregory, a former standout at Gonzaga Prep and Washington State University, will be the Huskies' linebackers coach/assistant head coach.
Lake, a prep standout at North Central, will coach defensive backs. Lake was an assistant defensive backs coach at UW in 2004 and played college football at Eastern Washington, where he got his coaching start as a graduate assistant in 1999.
Choate, who grew up in St. Maries and coached at Post Falls, will be the special teams coordinator and defensive line coach. He coached linebackers for one season at Washington State before accepting the defensive coordinator job at UTEP, which he left before the 2013 season to coach outside linebackers and special teams at Florida.
On the offensive side, Jonathan Smith will be promoted from his role at Boise State and be the offensive coordinator and quarterbacks coach. Smith, a former quarterback at Oregon State, spent the past two seasons as the Broncos' quarterbacks coach.
Brent Pease will rejoin Petersen's staff as the wide receivers coach after he was recently fired as Florida's offensive coordinator. Pease was with the Gators for one season. Keith Bhonapha will be in charge of running backs and will be the Huskies' recruiting coordinator and Chris Strausser will be the offensive line coach.
Petersen is also expected to hire a tight ends coach.
The staff will not include Tosh Lupoi, defensive line coach under Steve Sarkisian. UW is looking into allegations of recruiting violations against Lupoi, first reported by the Los Angeles Times. The school said Lupoi is being reassigned within the athletic department, but gave no details.
Petersen also is bringing Tim Socha from Boise State as strength and conditioning coach. Rich Rasmussen will be director of player personnel and Mike McHugh is leaving Fresno State to be director of football operations. Damon Huard will remain chief administrative officer for the football program.
Local journalism is essential.
Give directly to The Spokesman-Review's Northwest Passages community forums series -- which helps to offset the costs of several reporter and editor positions at the newspaper -- by using the easy options below. Gifts processed in this system are not tax deductible, but are predominately used to help meet the local financial requirements needed to receive national matching-grant funds.
Subscribe to the sports newsletter
Get the day's top sports headlines and breaking news delivered to your inbox by subscribing here.
---