News > Idaho
Idaho Fish and Game commission's choice opposed
Fri., Jan. 18, 2013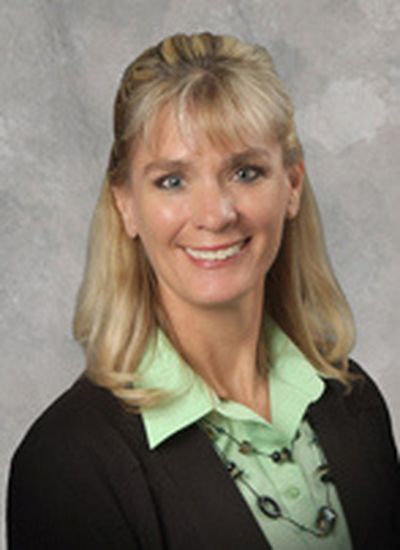 BOISE – The second woman ever to serve on Idaho's Fish and Game Commission is facing a confirmation fight in the state Senate, with detractors charging she lacks the proper level of experience and enthusiasm for hunting and fishing.
Gov. Butch Otter appointed Joan Hurlock, of Buhl, and Will Naillon, of Challis, to the commission in June. Senate Resources Chairman Monty Pearce, R-New Plymouth, has scheduled a confirmation hearing for Naillon this afternoon, but not for Hurlock.
"At this point, I'd rather not talk about it," Pearce said Thursday about why just one of the appointees is scheduled for consideration today. "Give us a little time. … We don't know what's going to happen. It's up in the air still."
Hurlock, a former forensic chemist for the Bureau of Alcohol, Tobacco, Firearms and Explosives and a former member of the U.S. Capitol police, is the owner of the Body Works fitness center in Buhl and the daughter of a California game warden. She's been active in civic and sportsman groups in the Magic Valley, according to Otter's office. When she was appointed to the commission in June, she said in a statement, "I'm now looking forward to being an advocate for getting our youth more involved in hunting, fishing and the great outdoors in Idaho."
But some Magic Valley-area sportsmen have been organizing against her confirmation, saying they favored two other candidates whom they see as more experienced and avid hunters and fishers.
Sen. Lee Heider, R-Twin Falls, said, "It's been a six-month ordeal, and I'm kind of right in the middle of it. I really would rather not get into personalities and reasons. We've all been in and talked with the governor. I think that Sen. Pearce will hold the appointment at his desk," preventing it from reaching the full Senate.
But Pearce said he's looked into it and doesn't have that option. "I'm told that I can't put it in my drawer," Pearce said. "It really belongs to the committee of the whole of the Senate, so one way or another it will come before the Senate."
Pearce said both the governor and the Legislature have roles in the appointment process. "I've got the constitution out and read it," he said. "It's a check and balance in the system."
Hurlock, who has been serving on the commission since July 1, is just the second woman to serve on Idaho's Fish and Game Commission, which was created in 1938 by the first citizen initiative passed in the state. Nancy Hadley, of Sandpoint, was the first, serving from 1997 to 2005.
Jack Oyler, of Filer, a board member of Sportsmen for Fish and Wildlife, was a member of the panel that interviewed the candidates for the two commission openings this year, and he opposes Hurlock's confirmation. He said he had several long conversations with her a month before the interviews and concluded that she had little knowledge or experience with hunting, fishing and wildlife management policy.
"This is not a woman thing with me; it's qualifications," he said.
Hurlock said, "My dad was a fish and game officer, so I've been involved with fish and game issues pretty much my entire life." She said she got her first Idaho hunting license in 2002 and has had both fishing and hunting licenses over the years, though not every year.
She learned about the commission opening when she was helping with habitat restoration, planting bitterbrush in the King Hill area in southern Idaho after a wildfire.
"I have a thorough knowledge of all of the various wildlife management plans," Hurlock said.
She accompanied her 13-year-old son on his first hunt this fall, in which he got a deer. She said making hunting and fishing opportunities more available to youth is among her top priorities.
"That's why I live in this state," she said. "And I do know that I have the full support of the other commissioners."
Bonnie Butler, a top aide to Otter who also served on the interview panel, said, "The governor's office is fully behind Joan Hurlock. She was chosen just like Will Naillon, through the process. He's talked with her and he's told her he supports her fully."
Commissioners are paid $50 per day plus expenses whenever the commission meets.
Local journalism is essential.
Give directly to The Spokesman-Review's Northwest Passages community forums series -- which helps to offset the costs of several reporter and editor positions at the newspaper -- by using the easy options below. Gifts processed in this system are not tax deductible, but are predominately used to help meet the local financial requirements needed to receive national matching-grant funds.
Subscribe now to get breaking news alerts in your email inbox
Get breaking news delivered to your inbox as it happens.
---