News > Spokane
Spokane fugitive arrested in Lake Stevens murder
Anthony E. Garver was wanted for escape
Wed., July 3, 2013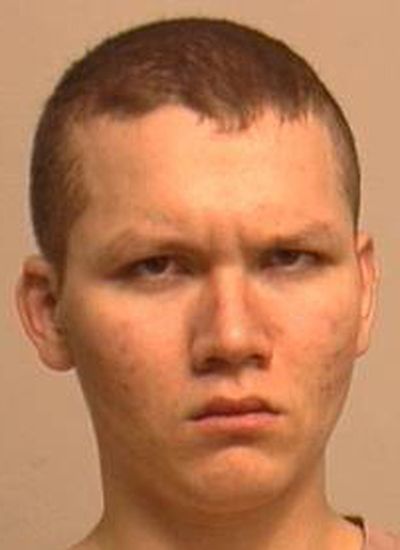 A mentally ill felon from Spokane who has a history of threatening violence and escaping custody has been arrested in connection with the June killing of a Lake Stevens, Wash., woman, who was found bound with electrical cords and stabbed to death. Police believe Anthony E. Garver, 25, killed 20-year-old Phillipa S. Evans-Lopez, who was discovered slain on June 17 inside her Lake Stevens home. Garver, who was a fugitive and wanted on state and federal warrants for escape, was taken into custody without incident Tuesday night at a fast food restaurant in Everett, according to The Everett Herald. Garver was convicted in 2006 of threatening to blow up a Department of Social and Health Services office in North Spokane. He also threatened to kill both the judge and prosecutor in the case. When he was released in 2009, he failed to show up for a required work-release program and became the subject of a month-long manhunt that ended when federal agents found him hiding in the woods near Mt. Spokane. He also escaped from a halfway house, and served three years in federal prison after police found him with 100 rounds of Russian ammunition. He was prohibited from having the bullets because he'd been committed to a mental hospital as a teen. According to court records, Garver was released earlier this year from a federal prison in Colorado and transported to Western Washington where he failed to check in with his probation officer and again became a fugitive. Garver has threatened to kill public officials and cause mass casualties at public events, according to court documents in previous cases. The affidavit filed by police in the death of Evans-Lopez says Garver is "anti-government, has history of military style weapons and explosives, and he has threatened to shoot anyone who confronts him." According to documents filed in Snohomish County, detectives investigating the stabbing death of Evans-Lopez tested cords used to bind the woman to her bed. The DNA came back as a match to Garver, who is also known as Anthony E. Burke. Federal agents interviewed Garver's mother in Spokane on June 28 and she indicated that she recently received an e-mail from him saying he was "sorry and didn't want this to happen" and that "he will never go back to prison." But his mother told the agents she didn't know her son's whereabouts. On Saturday, Snohomish County detectives learned from FBI agents in Spokane that Garver had studied and downloaded bomb-making information from "Anarchist Cookbooks" and had studied Al-Qaeda training manuals. "I've also learned that Anthony is an experienced survivalist, commits burglaries in rural areas to sustain his life, is a loner and has threatened mass casualty involving large events," Detective B. M. Walvatne wrote. Then last night, Snohomish detectives found Garver inside a fast food restaurant in the Everett area. He had a large camouflage backpack and a folding knife that had blood stains on it. Garver initially presented a false name and said he did not know Evans-Lopez until he was shown a surveillance video showing them both eating at a McDonald's on June 14. Garver "adamantly denied" killing Evans-Lopez, Walvatne wrote. "When I told Anthony that I had his DNA on the above mentioned electrical cord he explained that he had moved items around the inside of the house, which was the reason why his DNA was found." Walvatne saw red stains on Garver's knife and asked him about them. "Anthony looked at me, smiled, and still denied killing/stabbing Phillipa," the detective wrote. Deputies booked Garver on the charge of first-degree murder.
Local journalism is essential.
Give directly to The Spokesman-Review's Northwest Passages community forums series -- which helps to offset the costs of several reporter and editor positions at the newspaper -- by using the easy options below. Gifts processed in this system are not tax deductible, but are predominately used to help meet the local financial requirements needed to receive national matching-grant funds.
Subscribe now to get breaking news alerts in your email inbox
Get breaking news delivered to your inbox as it happens.
---